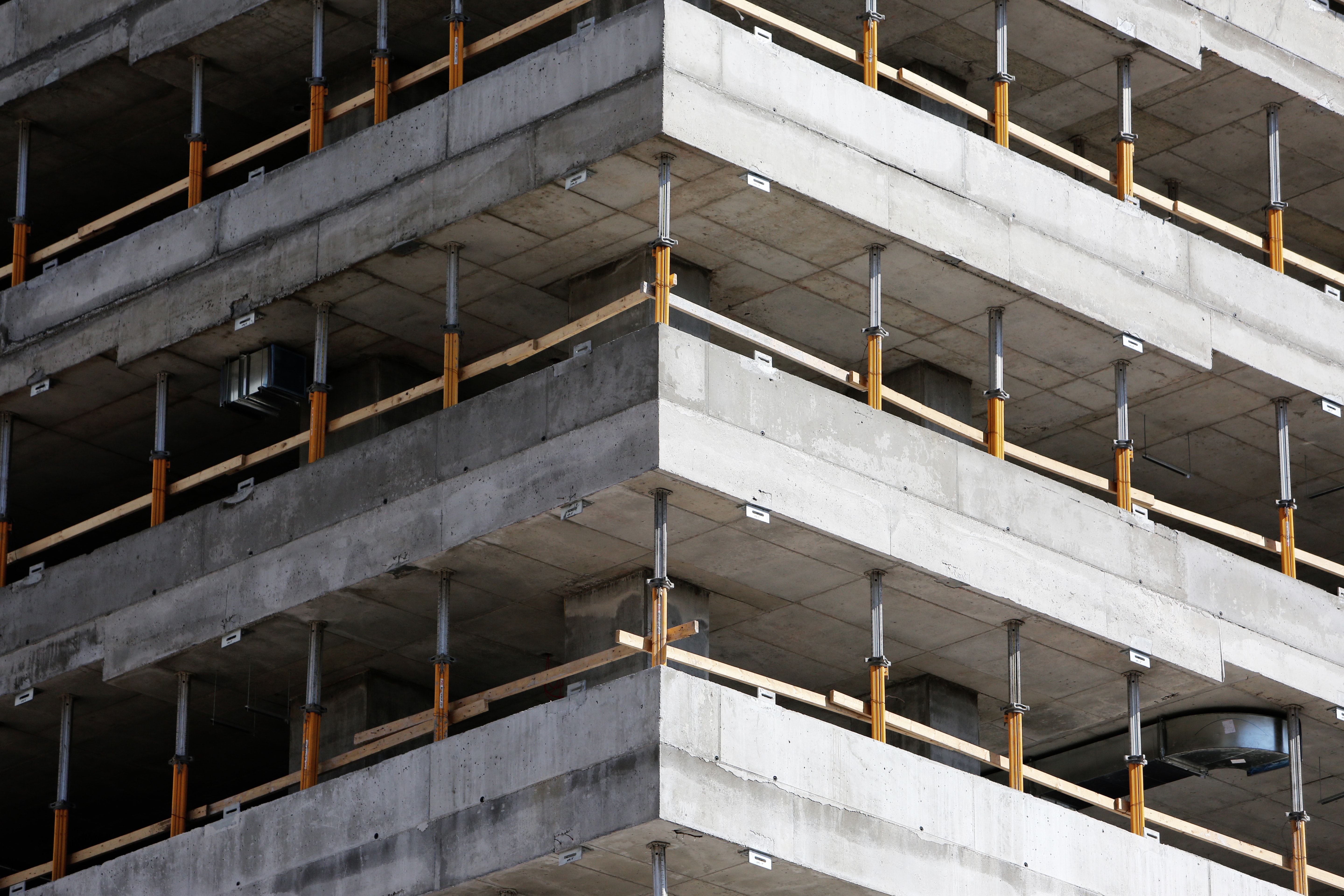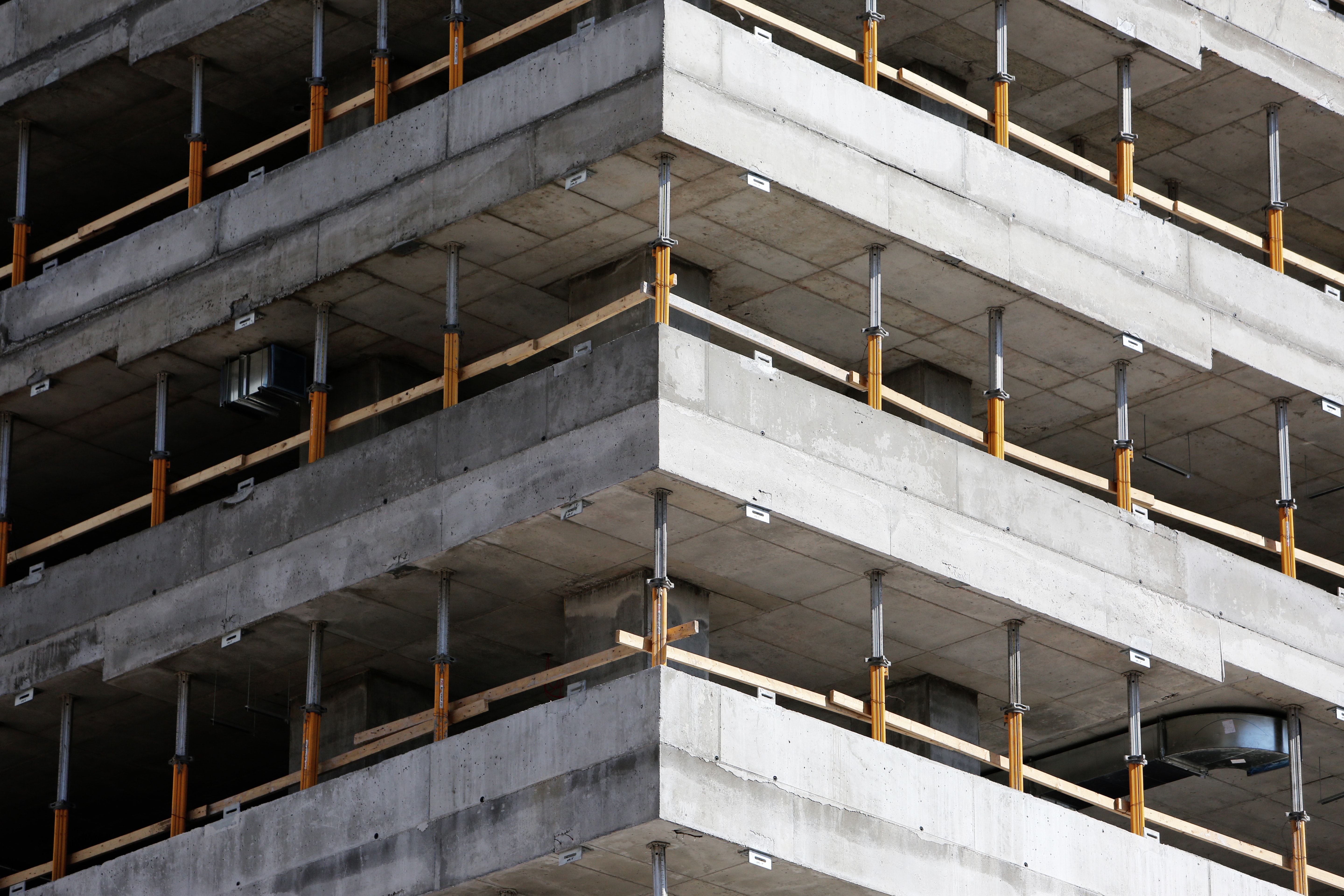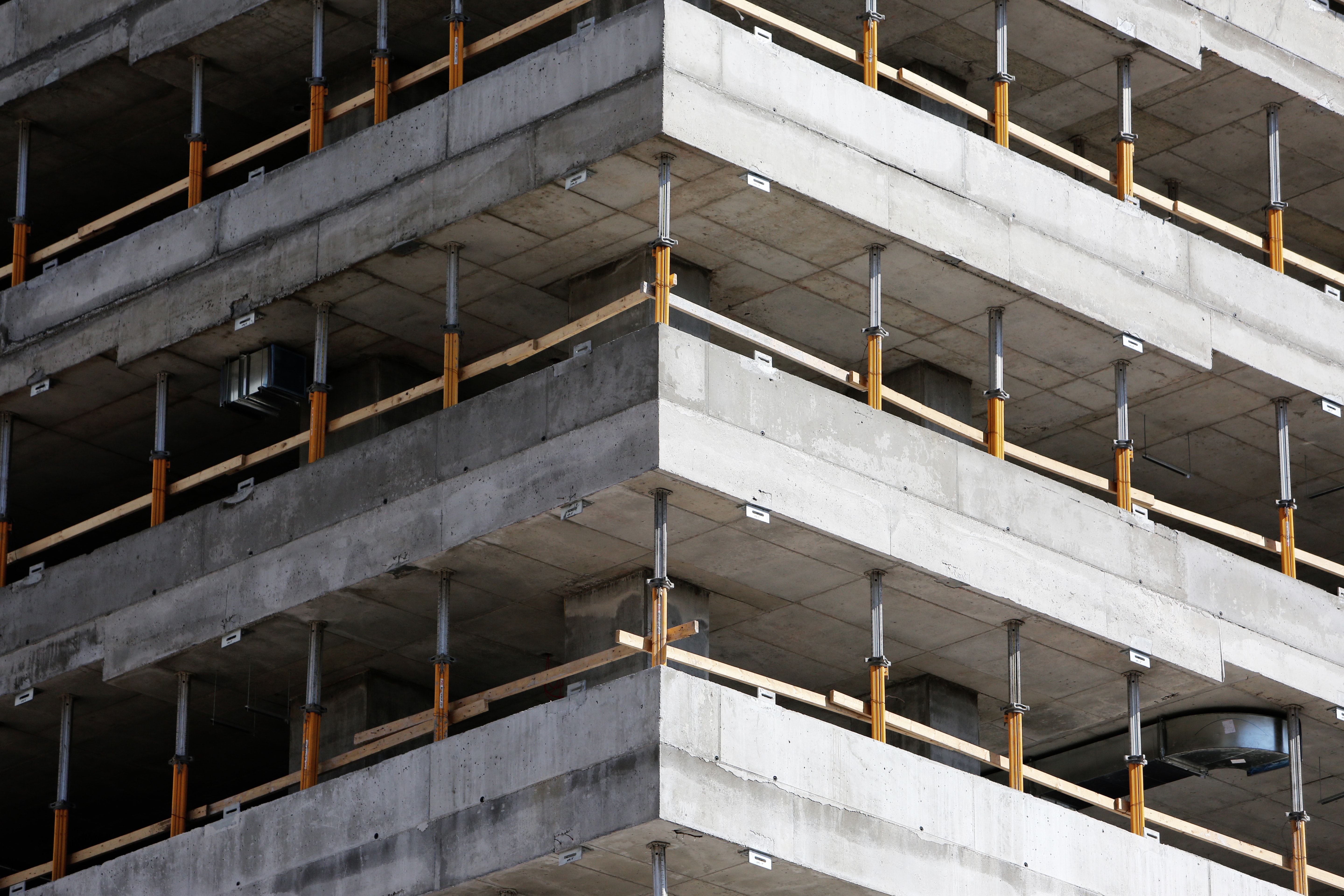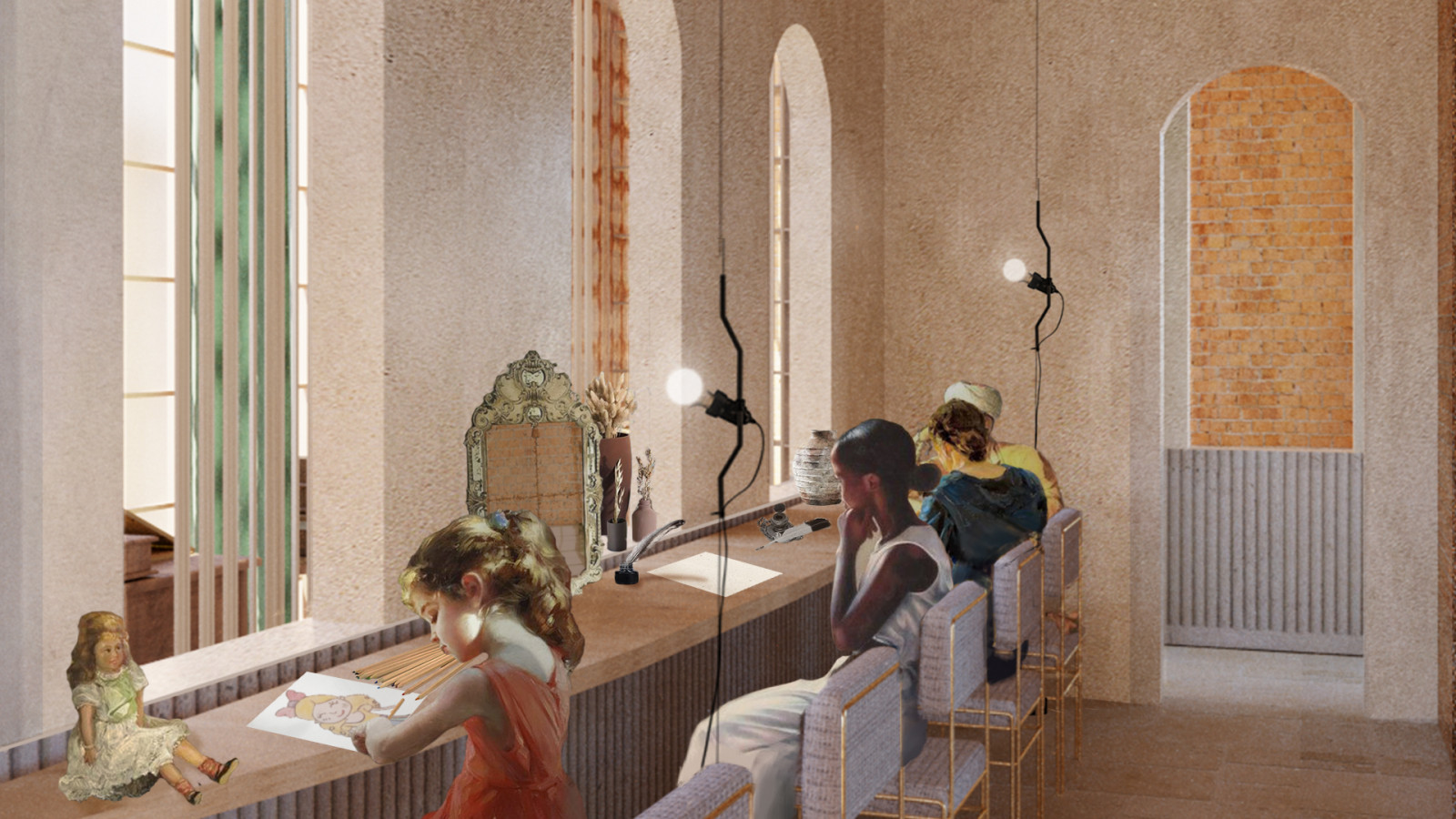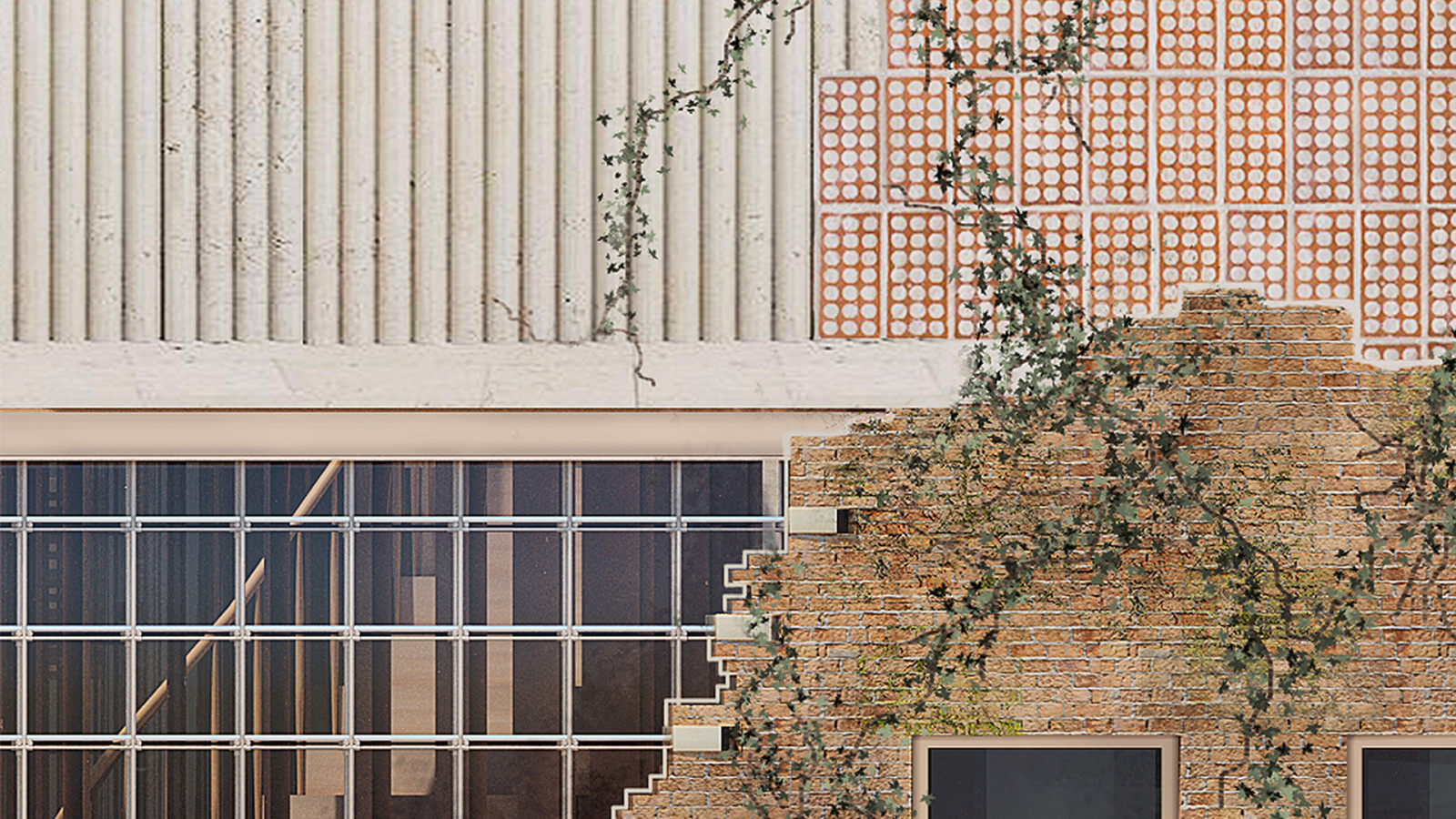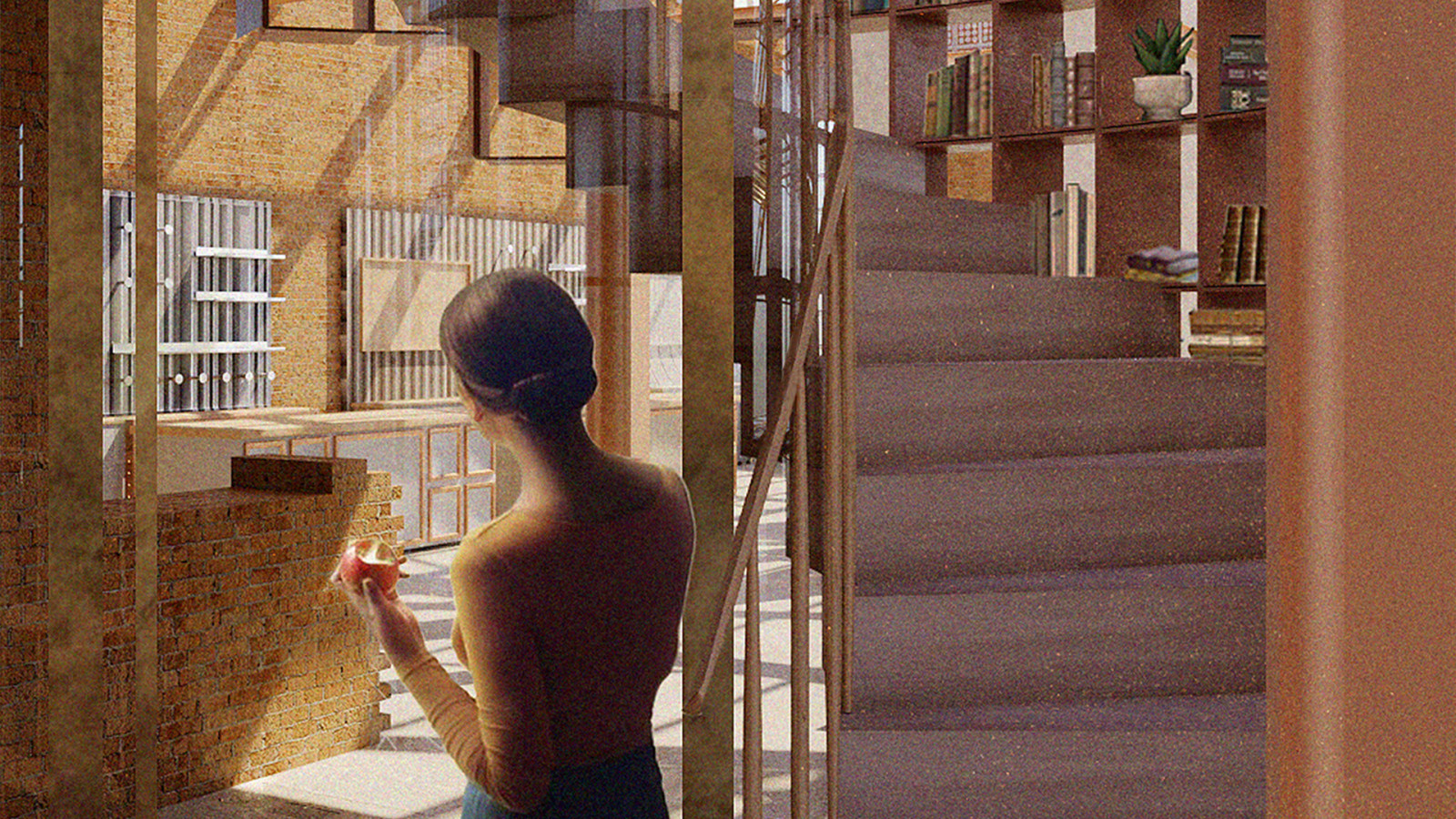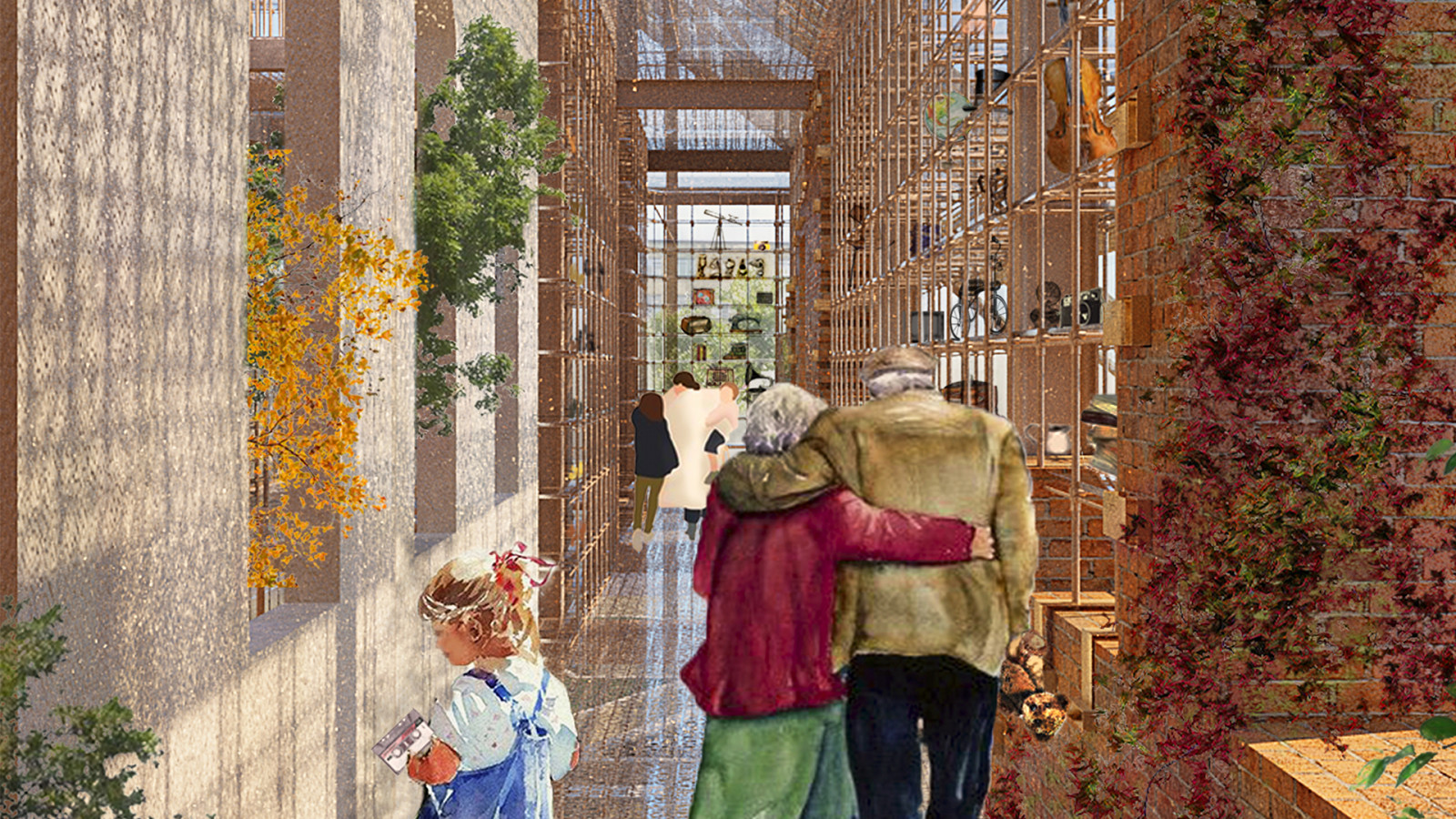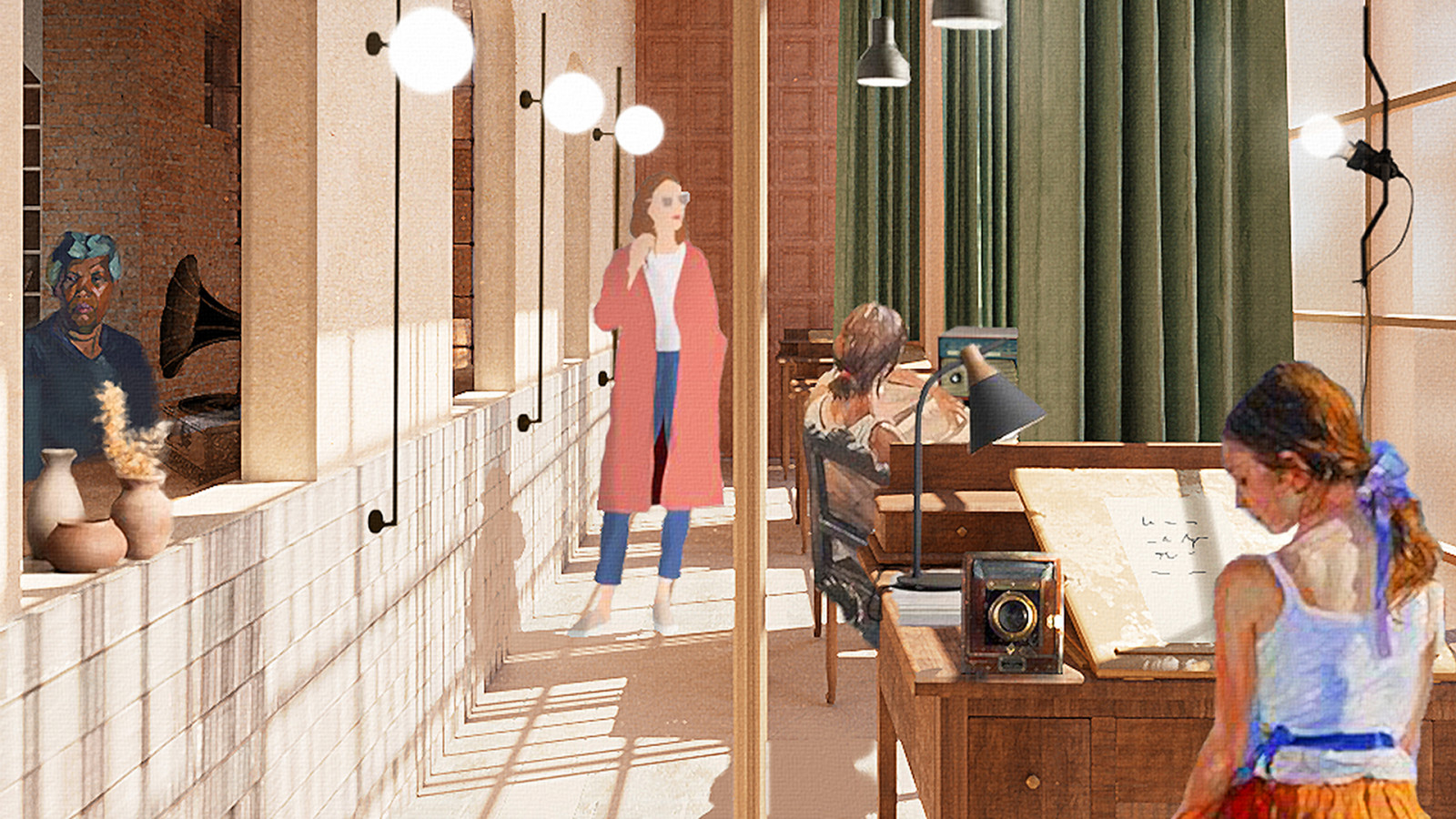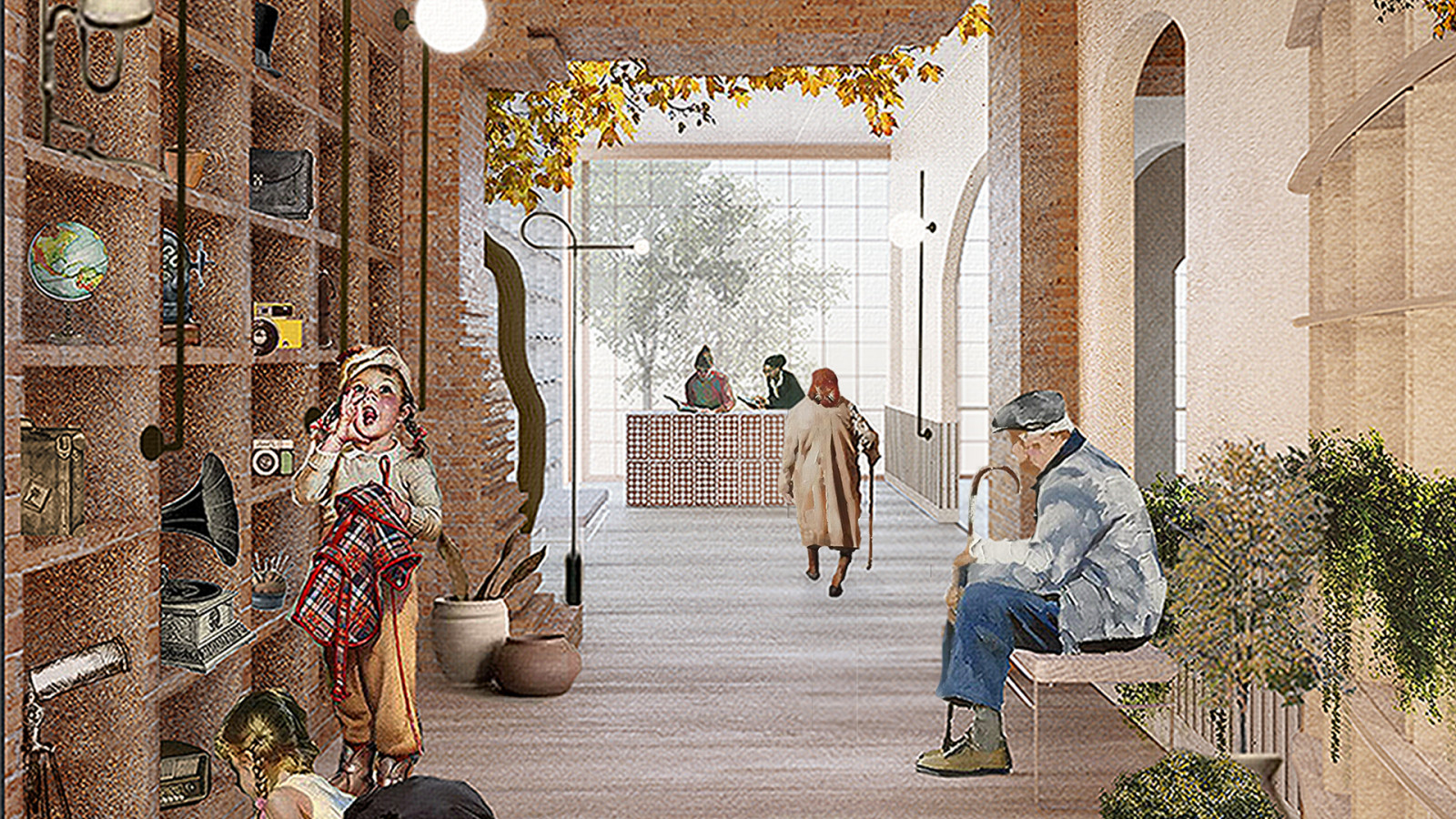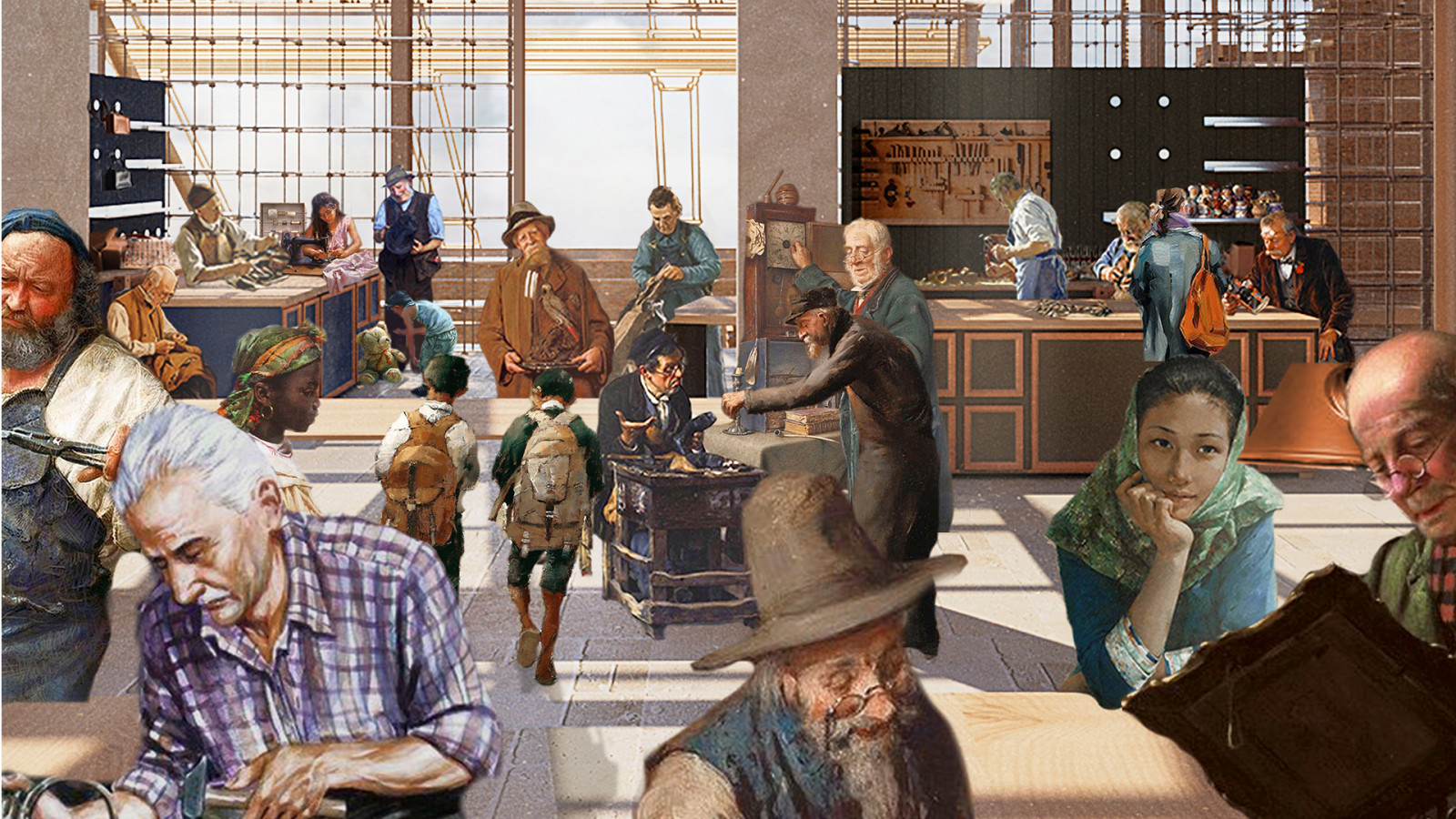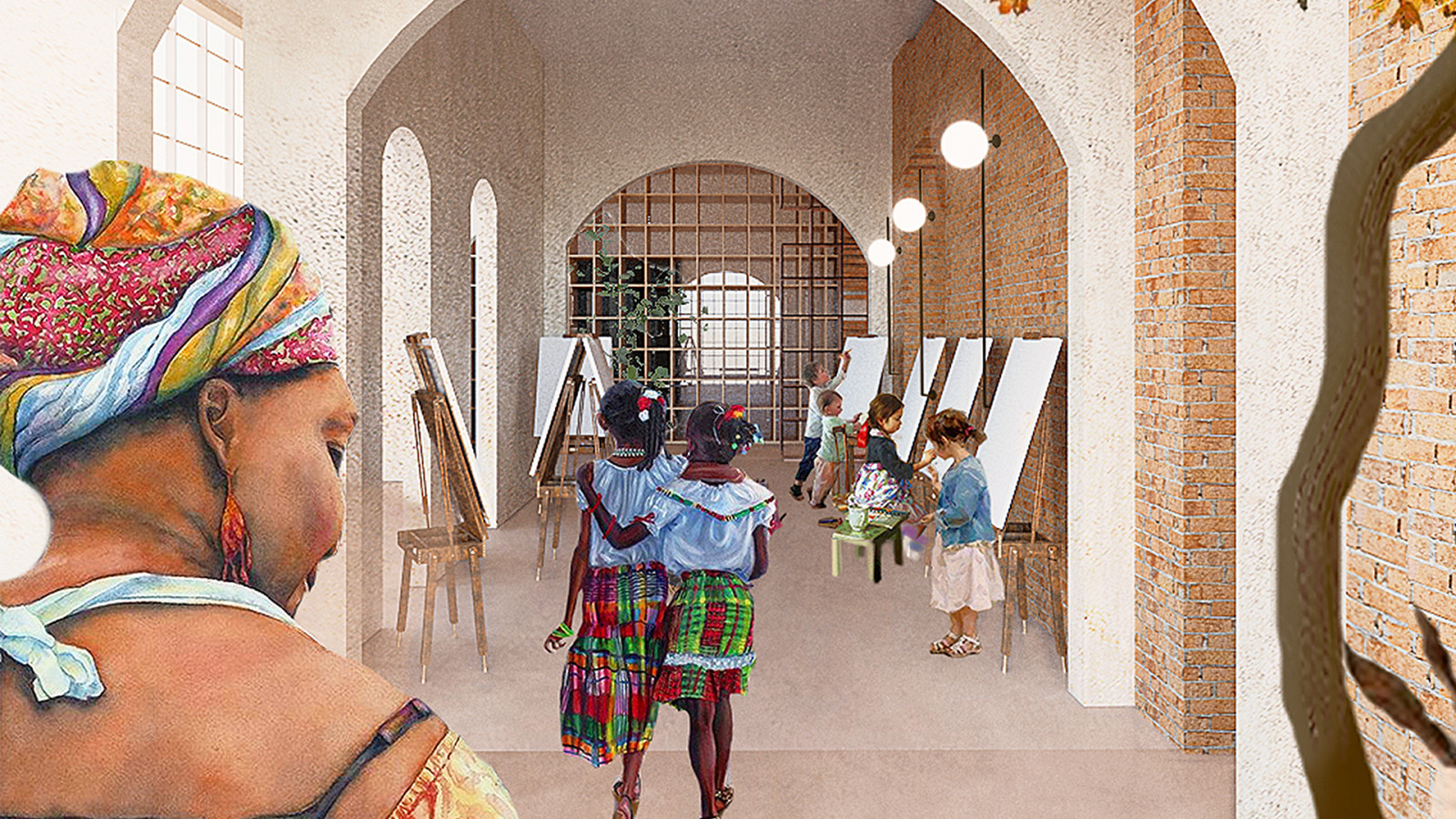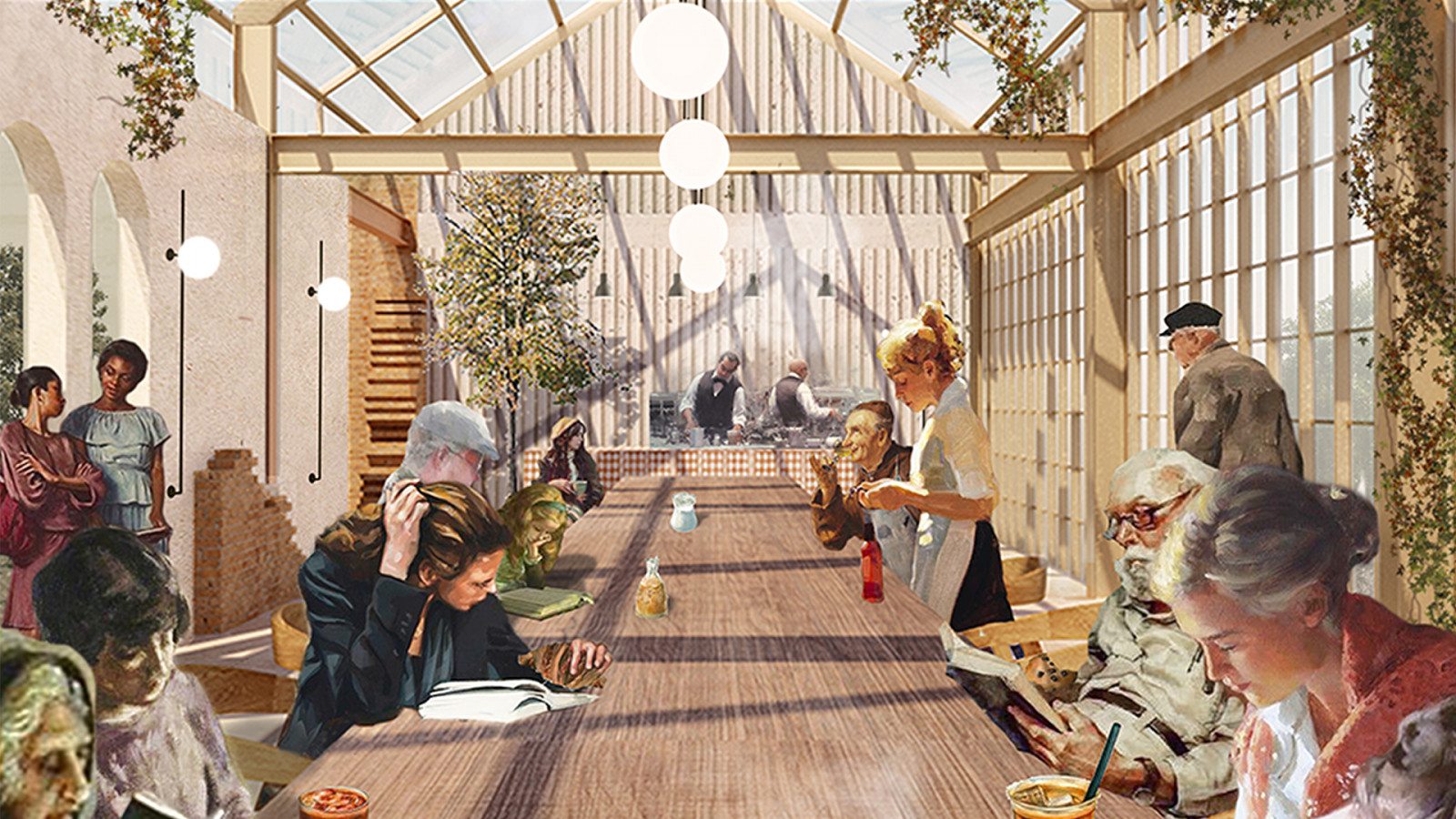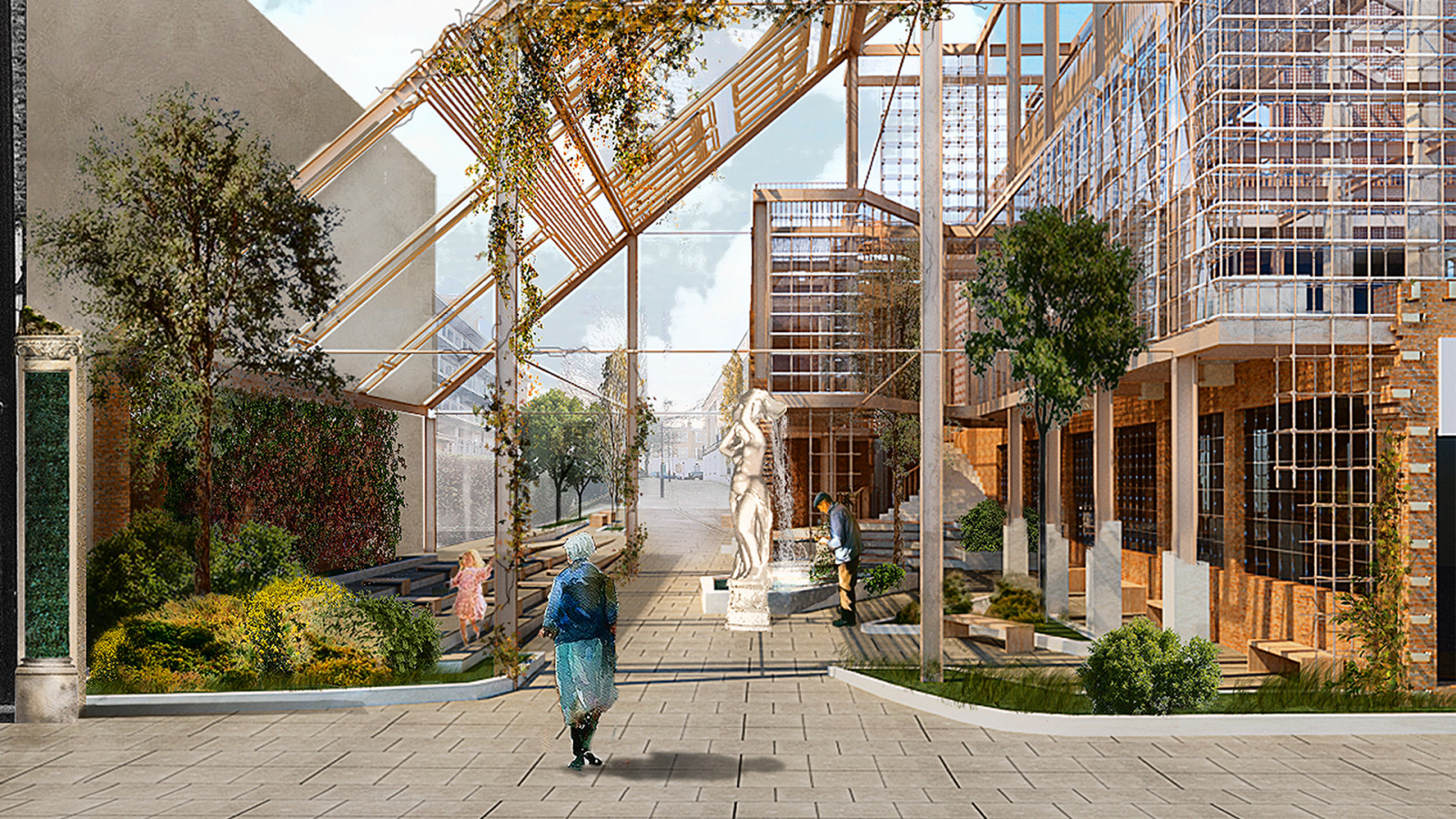 The Manearium is a new type of community space for the exchange and repair of disused household artefacts. It proposes a new public use for empty retail units, and creates a quiet, green space set back from a busy high street.
As the philosopher Hannah Arendt writes in The Human Condition (1958), we live in a world of 'things that are used', which by their existence establish relations among people. Household objects, that are so often discarded rather than repaired, tell stories and have the power to connect us even when no longer needed.
The project on Camden High Street draws on the architectural and manufacturing heritage of Camden, offering a space to revive lost crafts and repair skills, to actively involve older generations, and to exploit objects as means for sharing memories and knowledge. Instead of being discarded, household objects will be mended and be transferred from one person to another, from one house to another, maintaining local stories while creating social connections through a skills exchange and a new form of local collective memory.
Past, present, and future are linked in the building, using the brick shell of a 1980s office/ retail development, and connecting it with the one remaining pilaster of a 19th-century music hall that was once on the site. The memory of the Bedford Theatre is echoed in a 'ghost façade' which provides shelter for a new public piazza, providing a quiet space set back from the narrow busy pavement of Camden High Street, and linking to a popular Chinese tea shop. A new grid-like structure for the display and storage of artefacts, is carefully integrated into the existing brick wall, which breaks down as if it were a ruin of the past life of retail. The upper floor of the Manearium hosts a light, airy café, and workshop where people can meet to discuss repairs and exchange.
---
Download:
Lisa Breschi