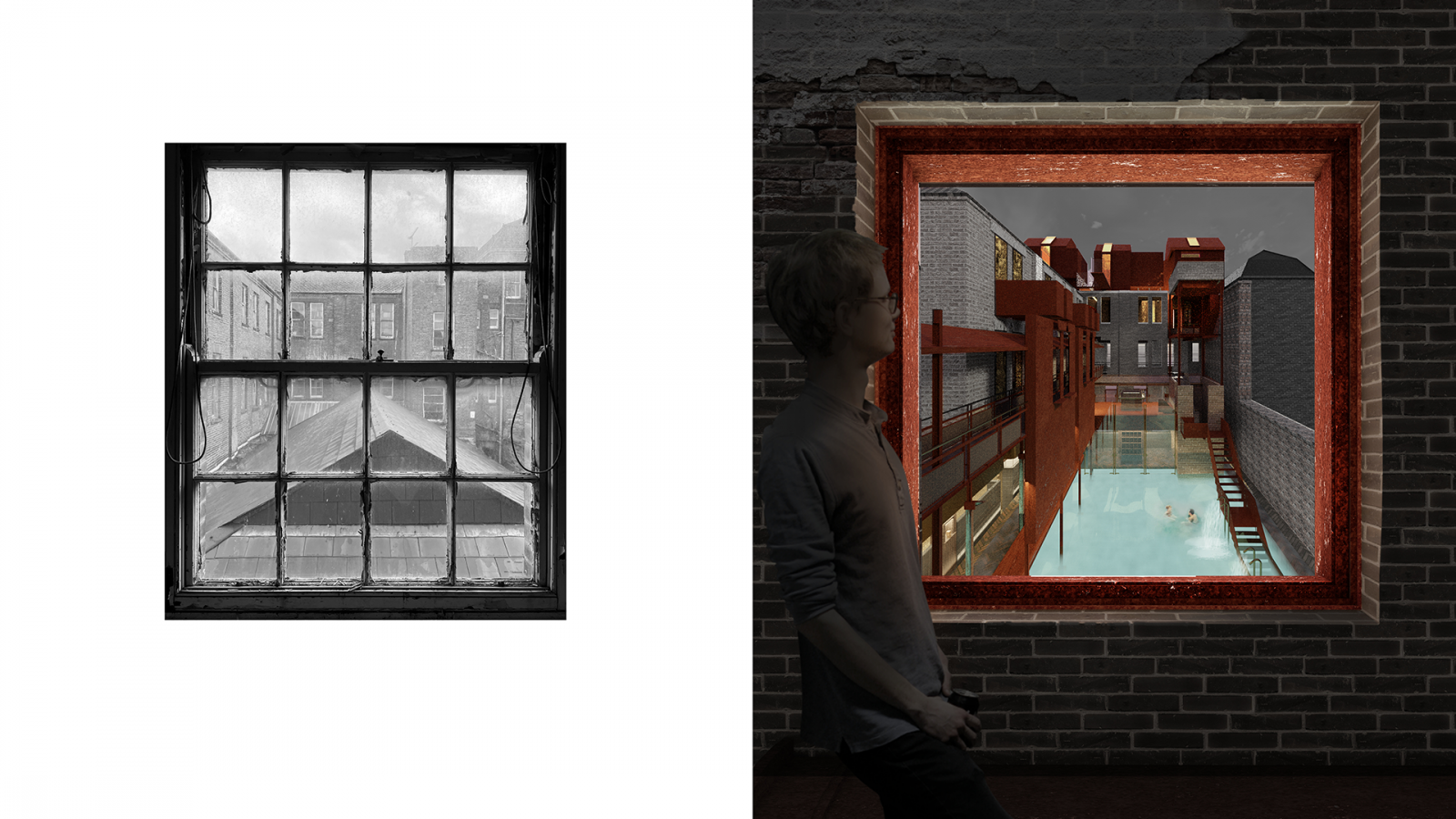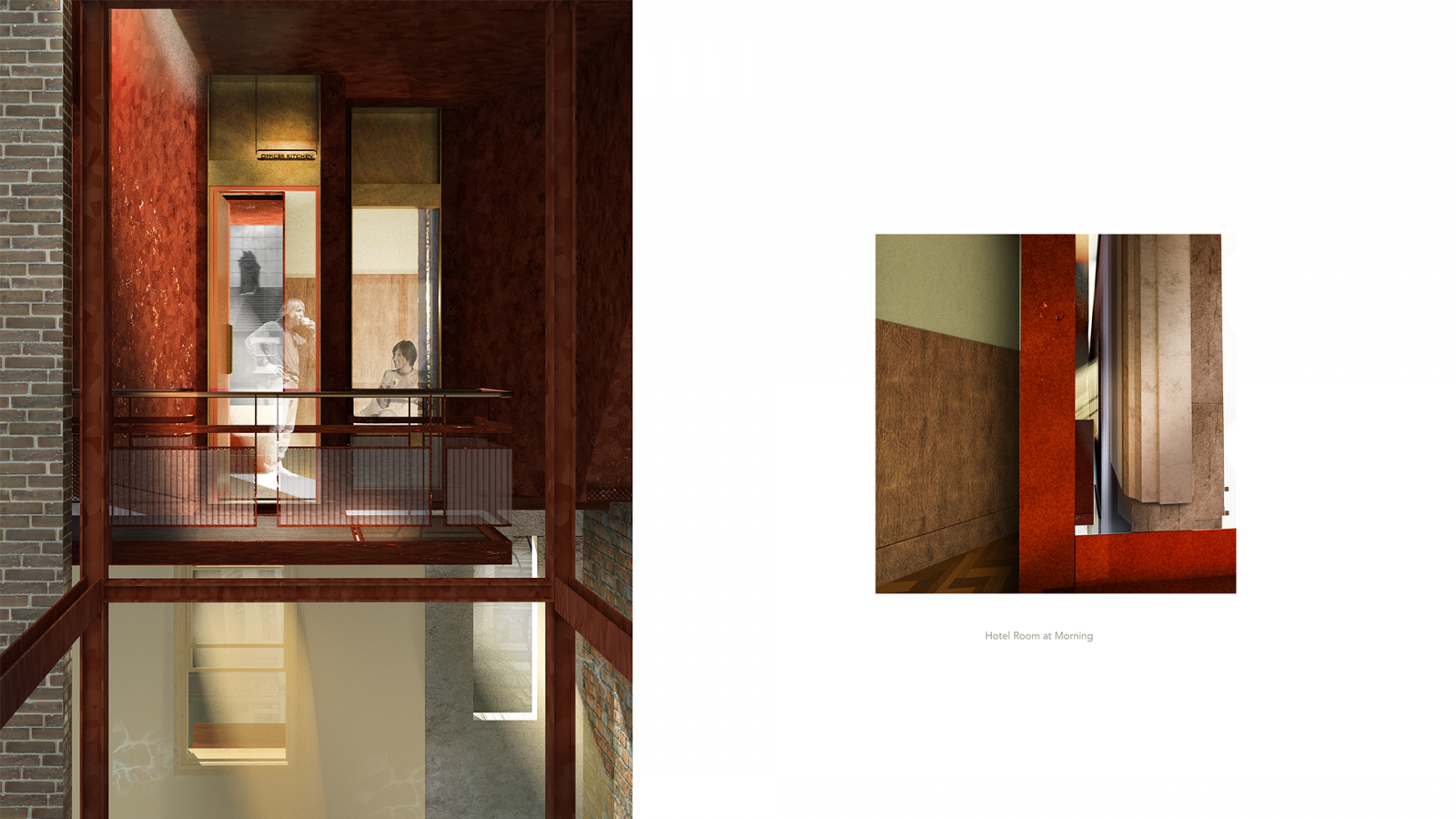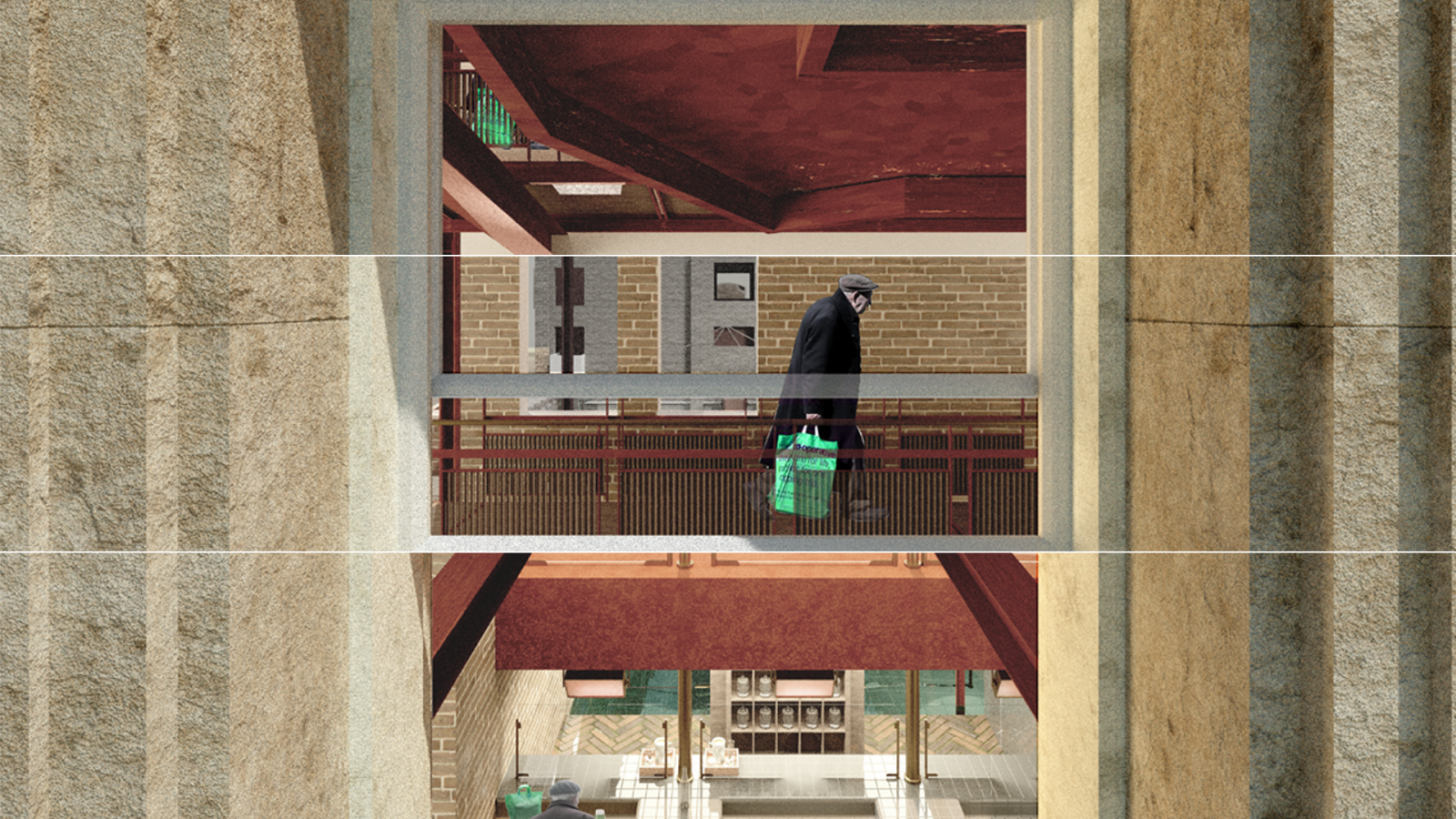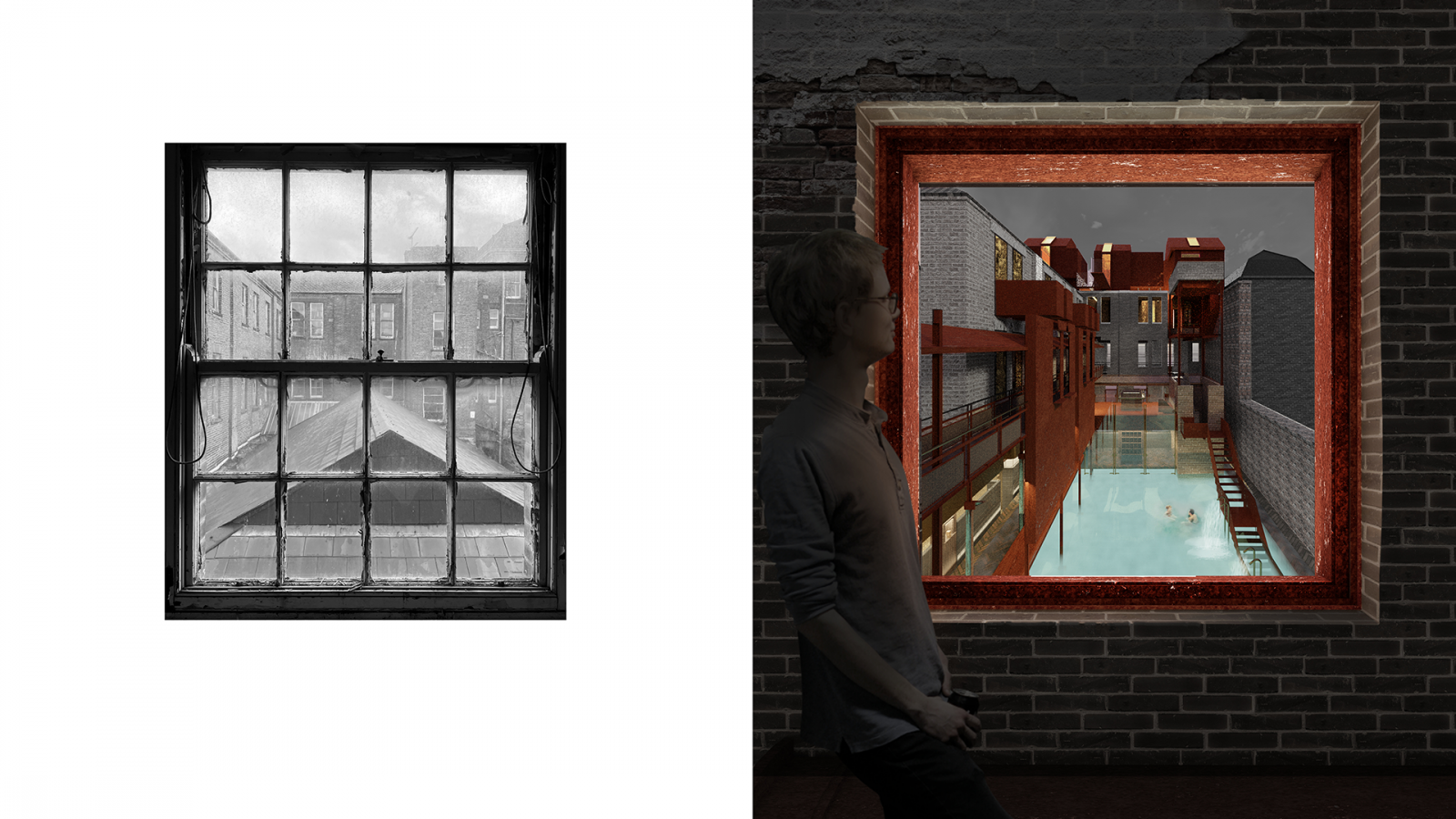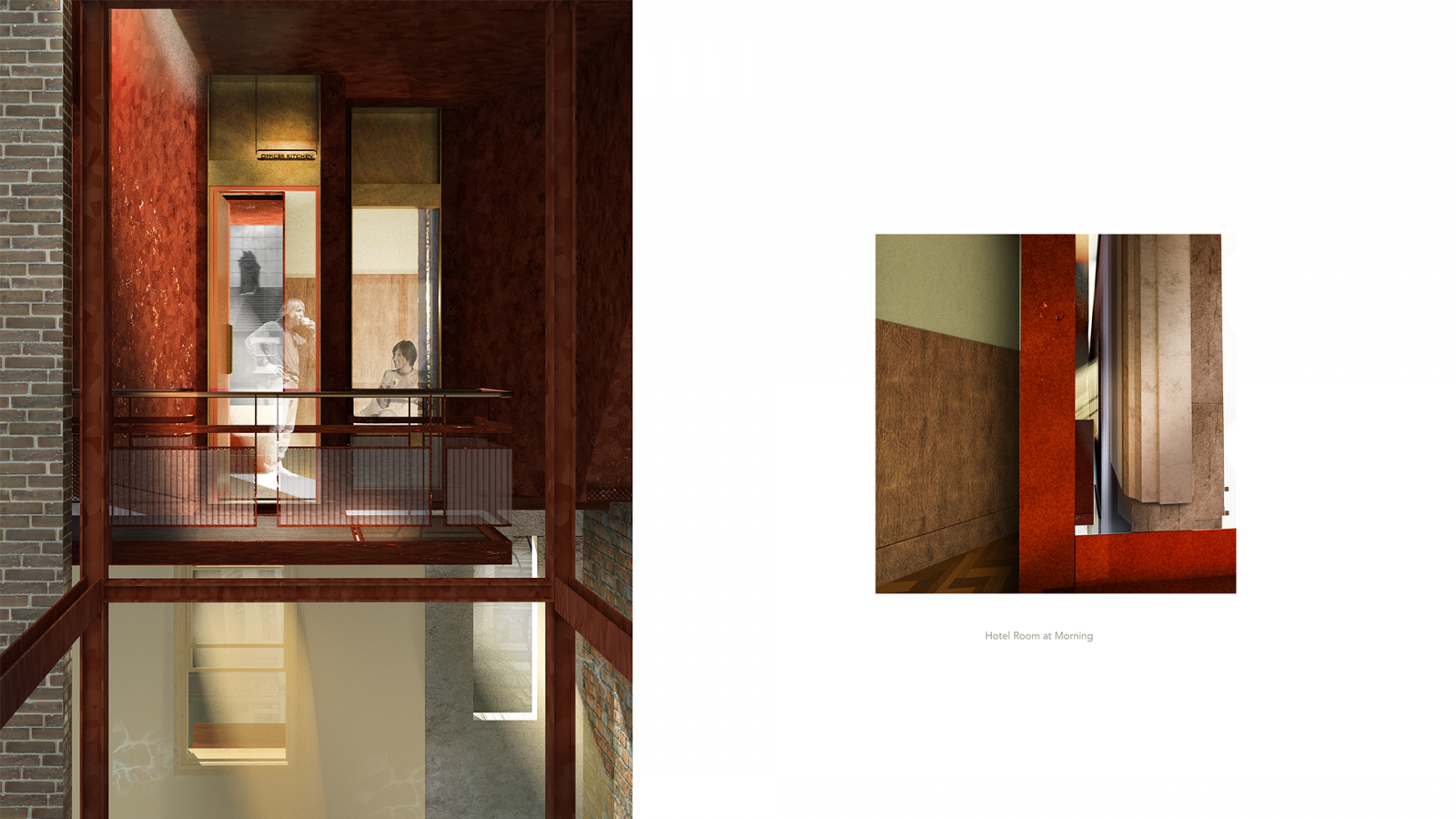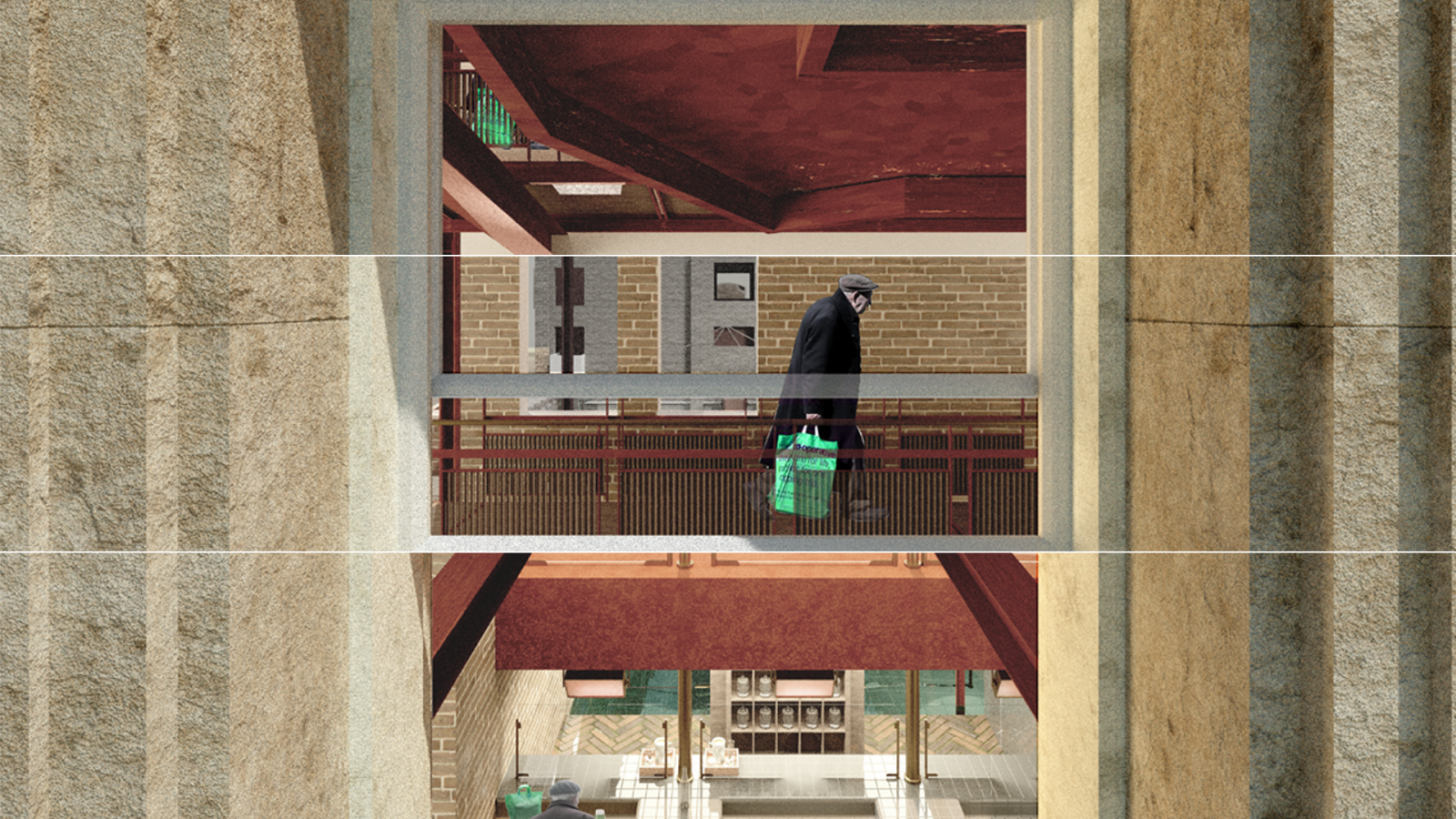 Jieling Hu
China
Lowestoft Post Hotel
Lowestoft is the easternmost coastal town in the UK. After the decline of the fishing industry, tourism has become one of the main income for Lowestoft. But because of the seasonal characteristics of coast, the town is bleak in winter. Especially since COVID 19, the town's economy is under enormous pressure. From the master plan of lowestoft in 2020, the local government hopes to bring changes to the current situation by using local historical resources, coastal advantage and leisure requirements etc.
Our site is a closed post office located on London Road - the backbone of Lowestoft's Town Centre. It is led by a post office building that is a Grade II listed building. After I first visited it, I read a lot of information through traces of use. One of the most attractive elements to me is the facade at the front. The inner and outer facades separated by a wall convey different information. This facade is like a false medium to hide information. Then, by researching the history of the building, I learned that another hidden truth was that the building was originally a one-story building, and was added to the three-story building we see today in 1909.
'Document and supplement are mutually constitutive. But the supplement, by definition, needs to appear supplementary to the document, even if without it the document cannot function as such'
Monumentaries. Jorge Oteiro-Pailos. P23.
I decided to use the facade as my document and document it with a physical model. Then I used destruct, reproduction and other tactics to intervene in this document to form my supplement. This supplement could be a non-functional space, but the purpose of it is to inspire visitors to explore the real story behind the facade.
When I back to the context of the dilemma of Lowestoft, I hope to take advantage of the post office's proximity to the sea and the train station to bring some changes to the town's tourism industry. The sea can bring a lot of resources to the town, such as sea water and healthy products. Even in history the local government has built a number of wellness resorts in Lowestoft including an indoor seawater swimming pool.
My proposal is re-use this closed post office to a hotel containing a communal swimming pool, sea products retail and accommodation.
---
Download:
REUSE_Jieling_Hu.pdf
Insta: mianbaoshifu0