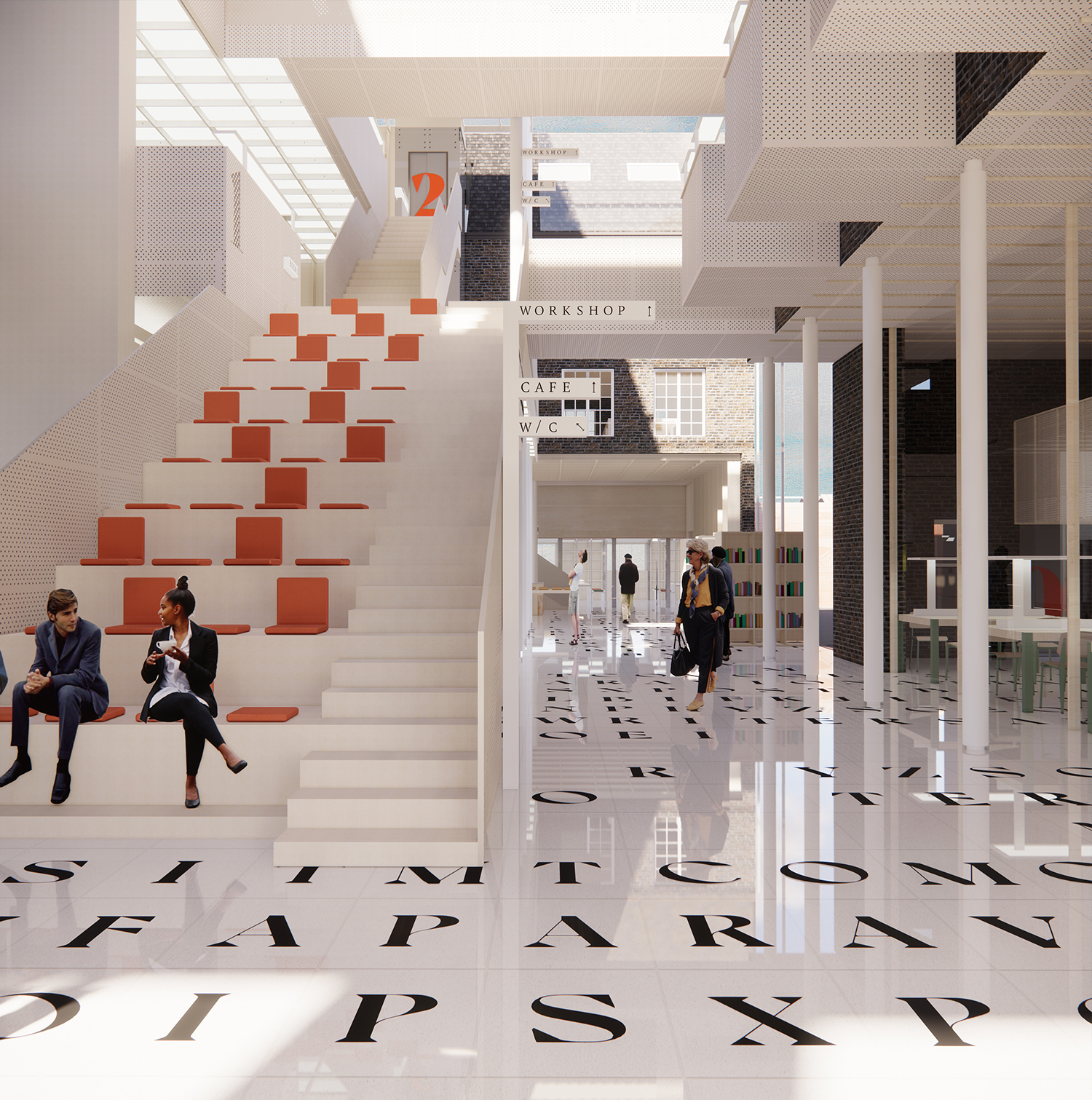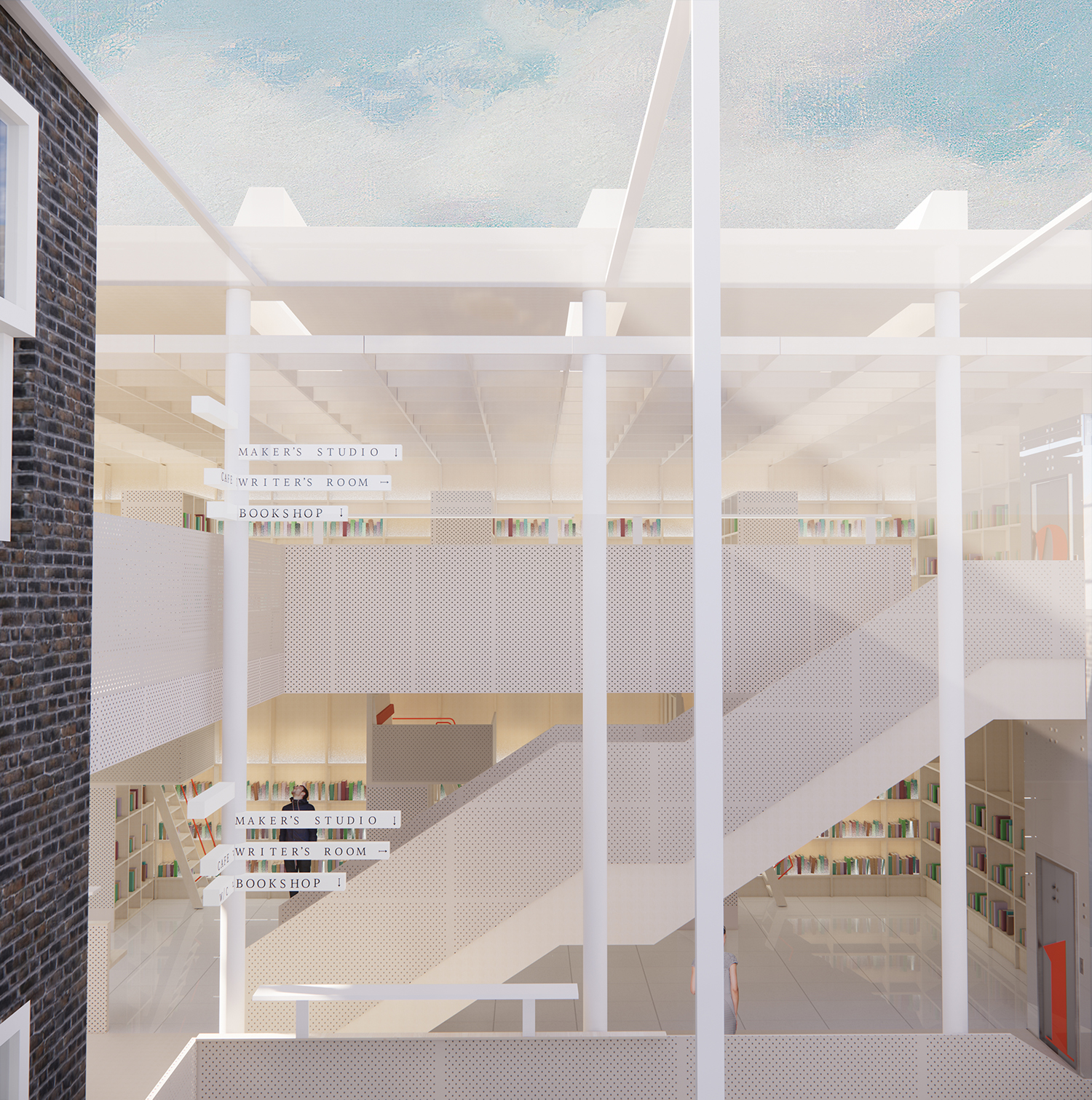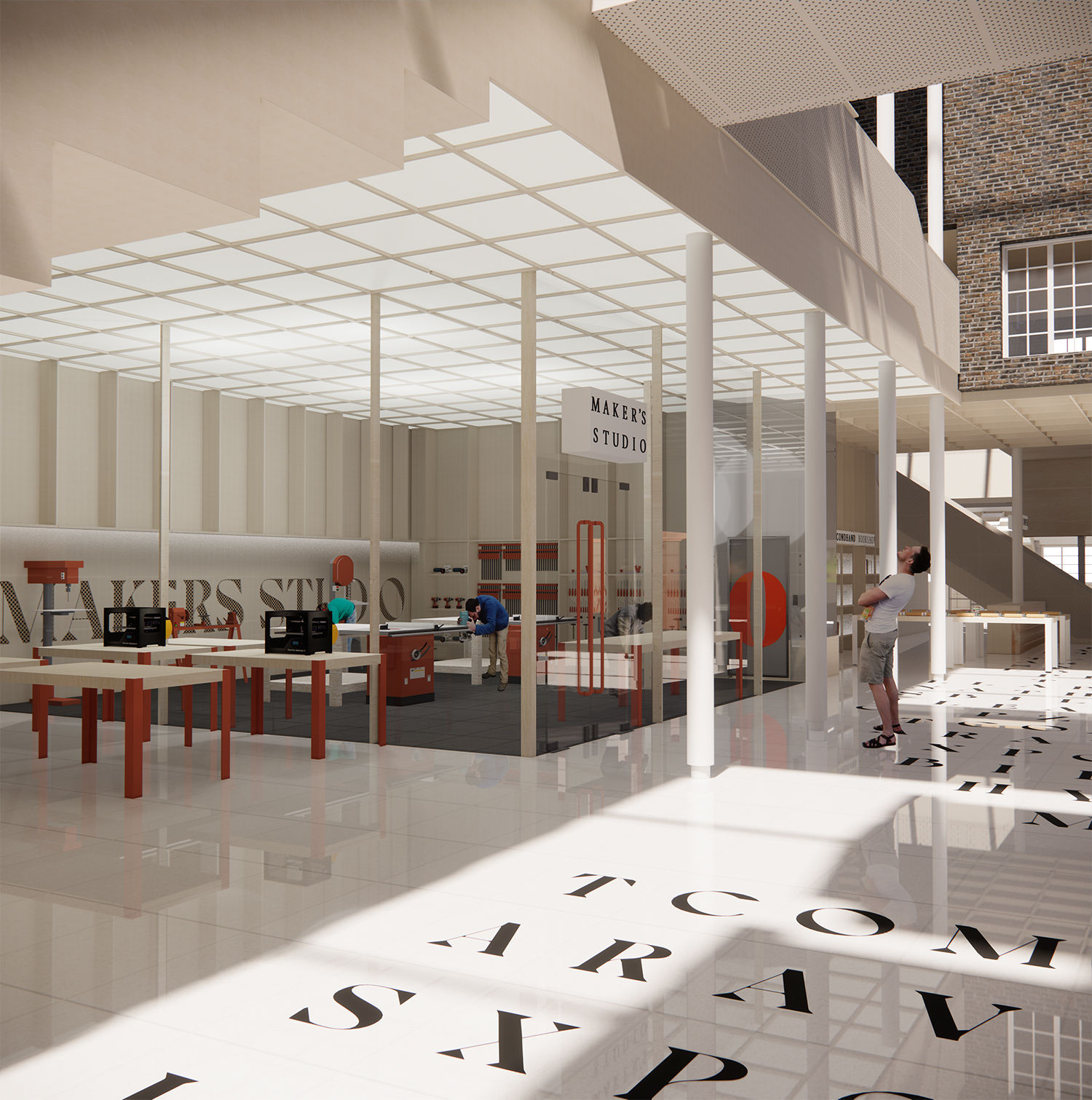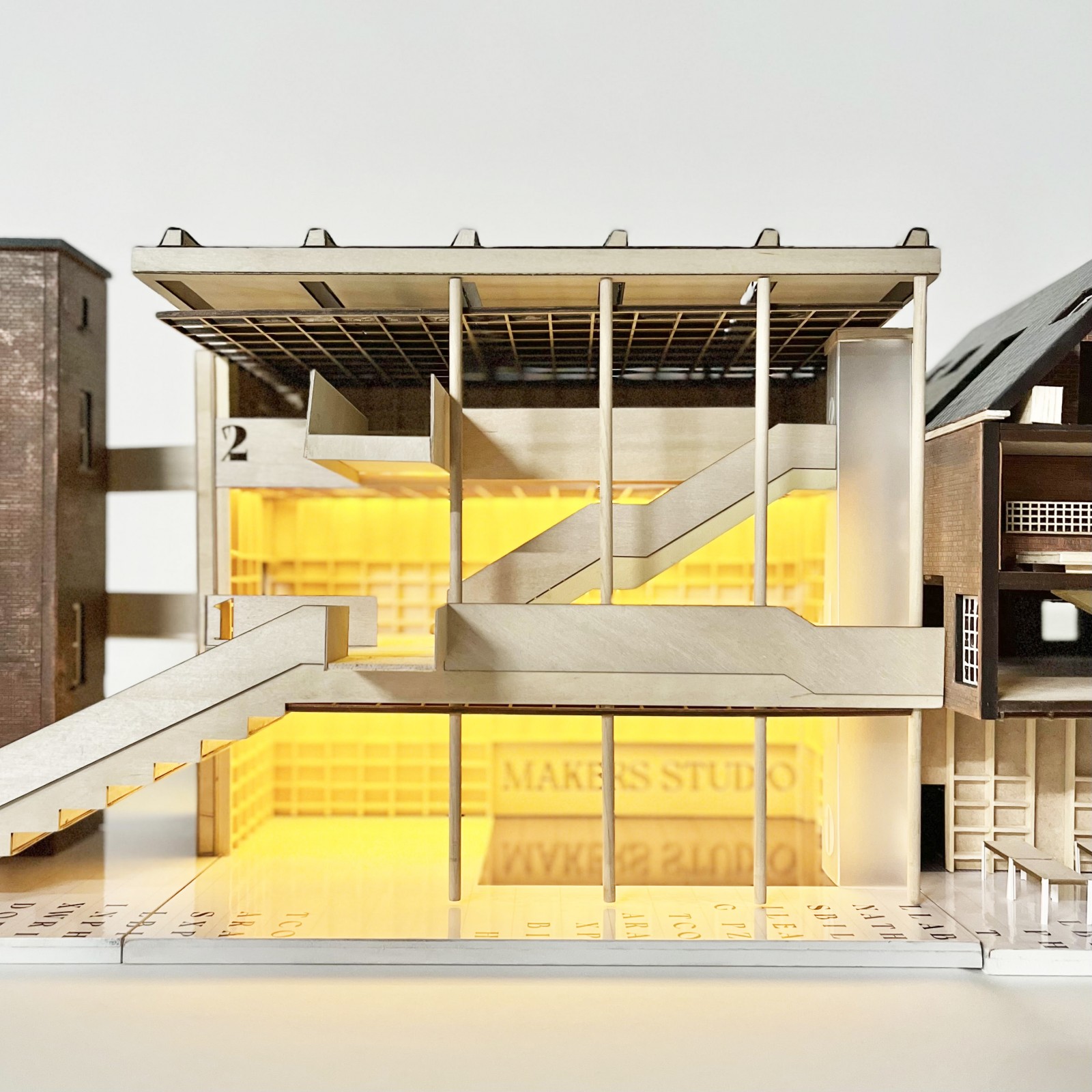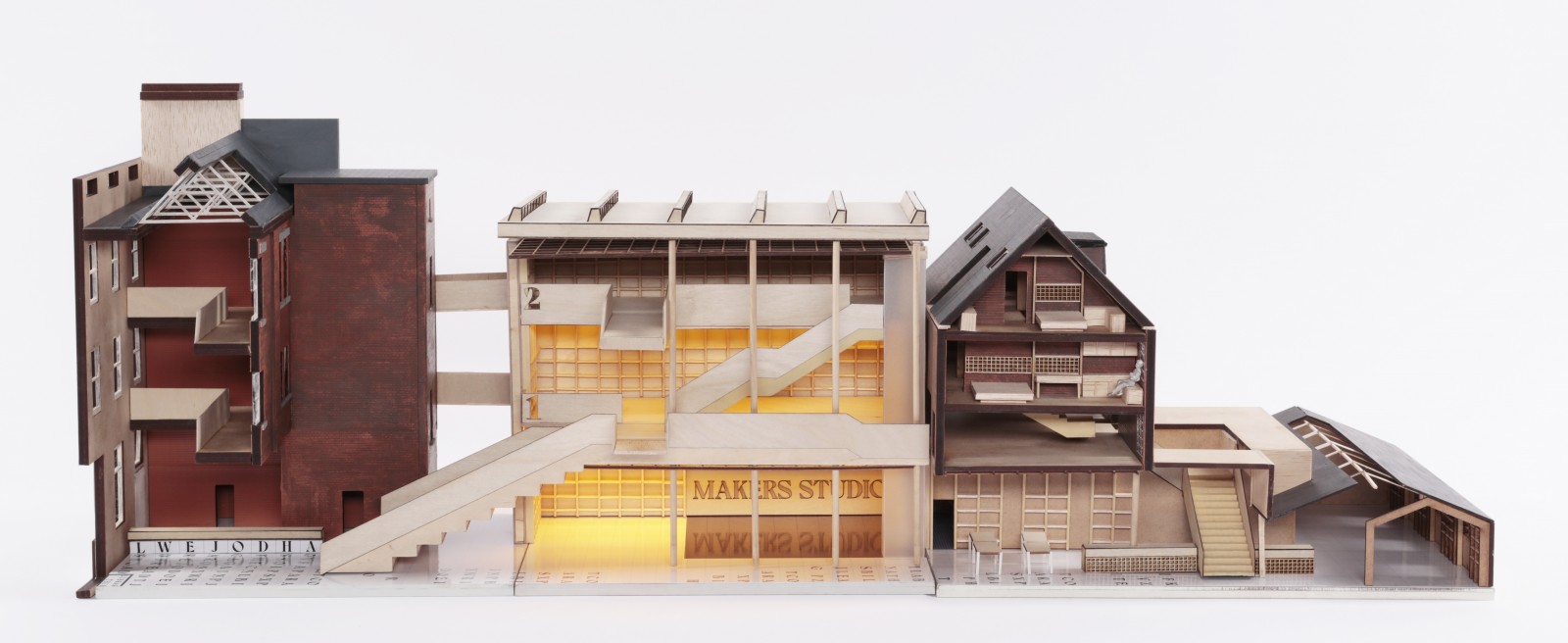 Ji A You
South Korea
Library Of Things
Library of Things is a proposal for a new library in Lowestoft, a community that faced various challenges during the covid-19 pandemic.
My goal for the project is to design a new center that functions both as a traditional library and a community space where people can borrow items they need and learn new skills. It will also
benefit the community by providing a residency program to bring writers into the town for cultural events and workshops.
The site is a former post office in Lowestoft, behind which, a range of buildings are attached. Within the plan the central shed structure, that lacked natural light and coherence, was removed and replaced with a new intervention. In order to connect two existing buildings the library stack is designed to have new functions including a makers studio, reading room, auditorium, and renting area.
Focusing on the historical purpose of the retired post office, traces of memories from the site were the starting point of this journey: the old cabinetry, the sorting cabinets at the back building and GPO posters provide a lasting reminder of its previous function.
In recognition of traditional communication mediums, the postcard was chosen due to its relevance to social interaction and personal experience with my partner.
In response to the traditional qualities of the existing cabinetry, I designed a postcard archive where postcards sent from Lowestoft will create a social archive. The structure contains postcards that allow visitors to read other people's memories and experience their thoughts
and feelings. The memories can be altered and expanded as people contribute more postcards and leave them in the space.
Living through a pandemic we became more aware of our human need and the crucial importance of connecting with others. The Library of things is therefore not a typical library, but a community place that embodies different ways of learning and assists the future aspirations of the town.
---
Download:
You_Jia_PDF.pdf
Insta: jiayou.design
Website: https://jiayoudesign.wixsite.com/jiayou