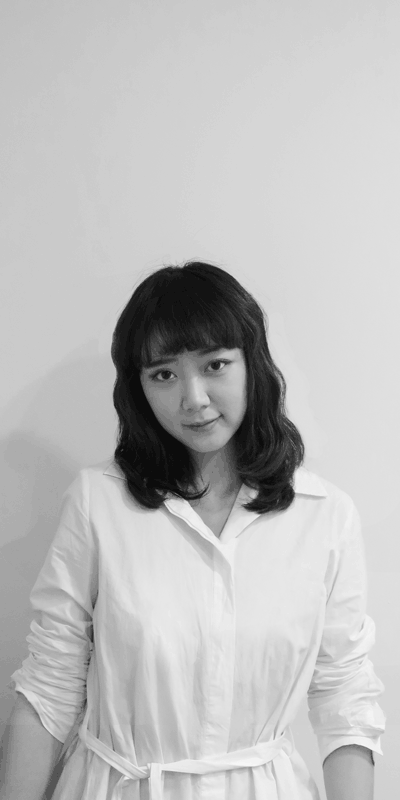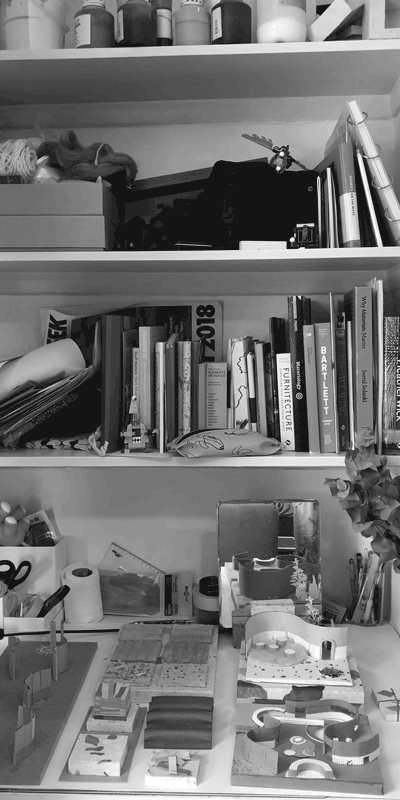 Huiyi Wu
China
Pawfee
Dissertation title

How can you make new friends when living in a big city?
This project developed as a playful response to the growing problem of urban loneliness.
One long understood way of reducing the sense of loneliness is to get a pet. Further through research it was observed that the routines of dog-walkers creates an informal community. The daily meetings combined with dogs' lack of inhibitions encourages people to interact.

Pawfee is a model for an urban café for dogs and their owners. It is an attempt to harness the sense of community and casual friendships found amongst dog-owners. It is a place for those who can't access a park, or those who would rather sit down with a flat-white than walk around a flat-green.
Pawfee is a place where dogs can run free while their owners relax with a coffee and enjoy light conversation with their fellows. This is represented through visually splitting the café along the horizontal. The top level smooth and refined, tailored for the tastes of people. The lower level rough, rugged and natural - perfect for our four legged friends.
Rather than creating a dog-proof space - hard, shiny, and wipeable - Pawfee embraces the destructive nature of dogs. The finishes are designed to deteriorate in a beautiful manner. The appearance of the space is enhanced through dogs' rough and tumble play, chewing and scratching. Designed following circular economy principals, the wall panels and furniture can be recycled or renewed as required.
Colourful terrazzo flooring and polished white marble worktops offer balance to Pawfee's rough and raw qualities, providing a splash of luxury to allow young urban dog owners to make new friends in style.
---
Download:
WU_Huiyi_PDF.pdf