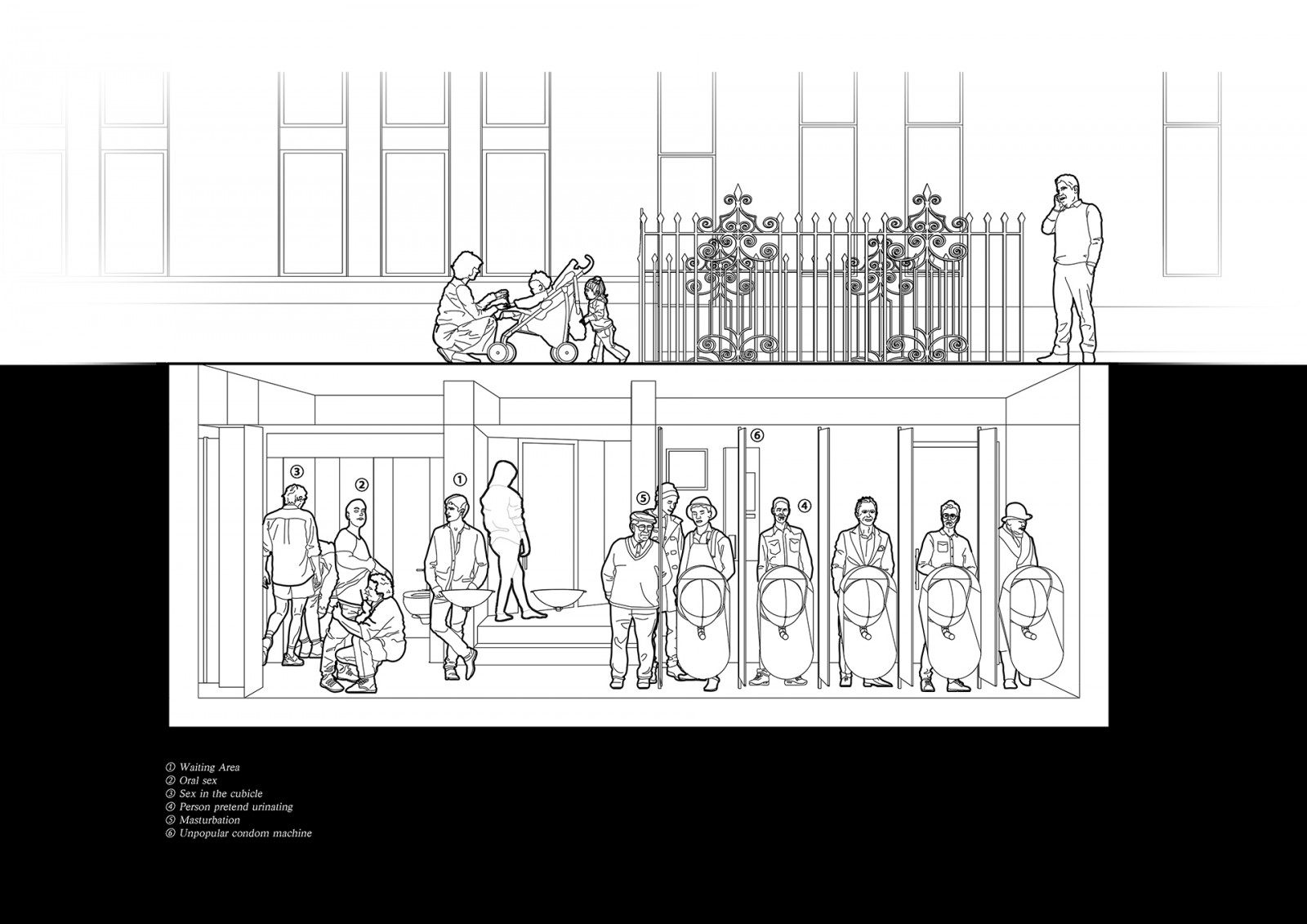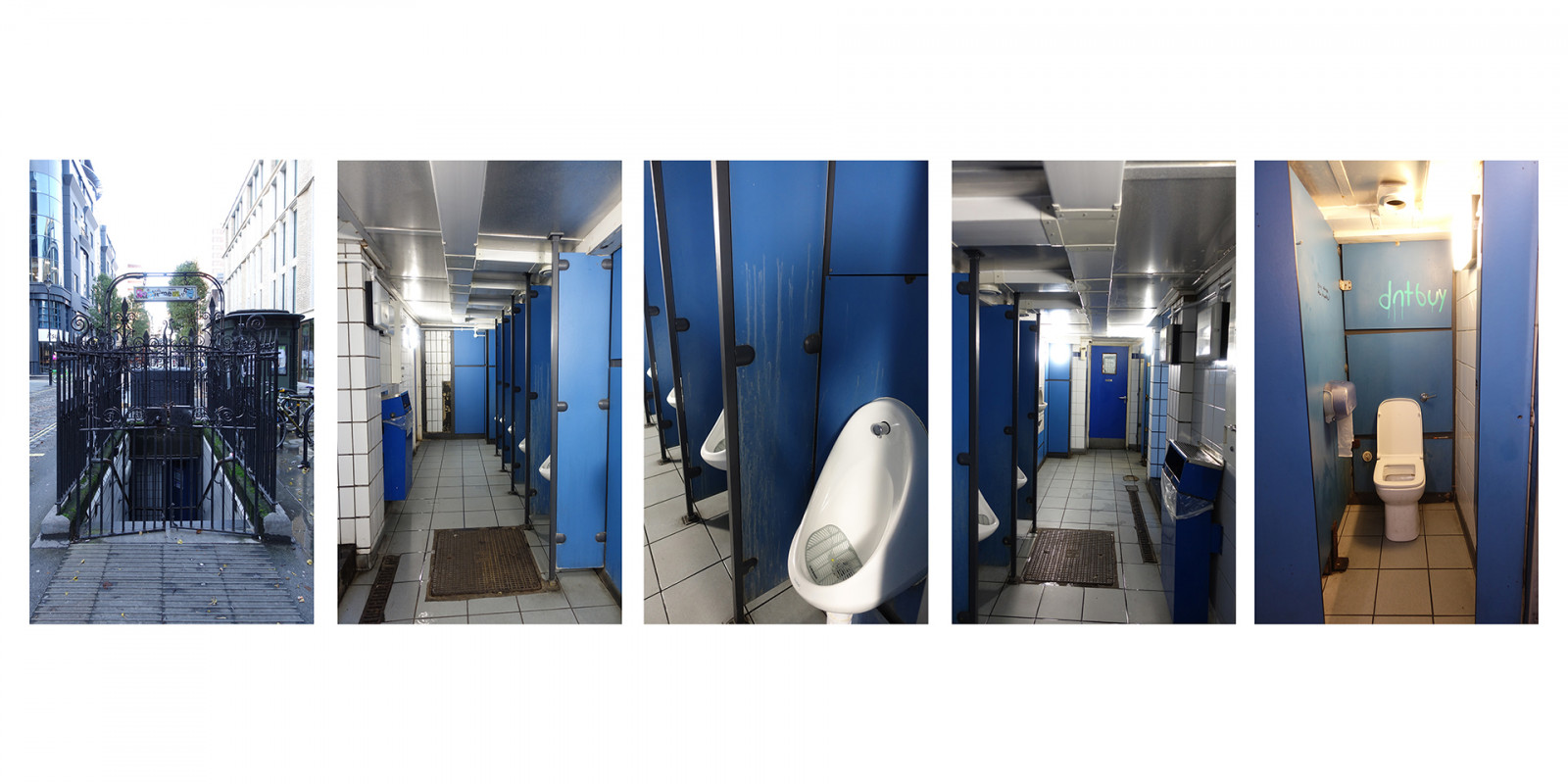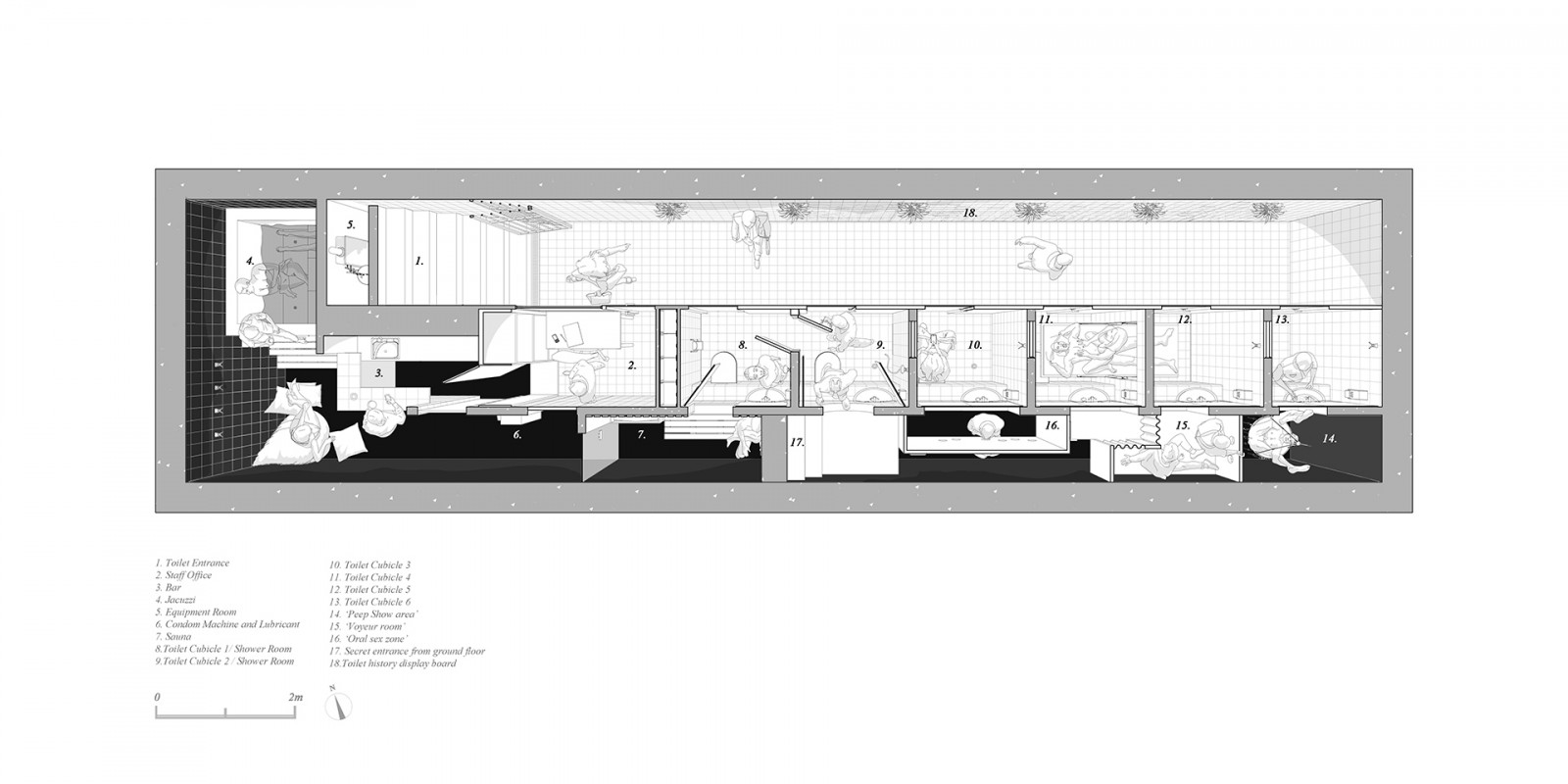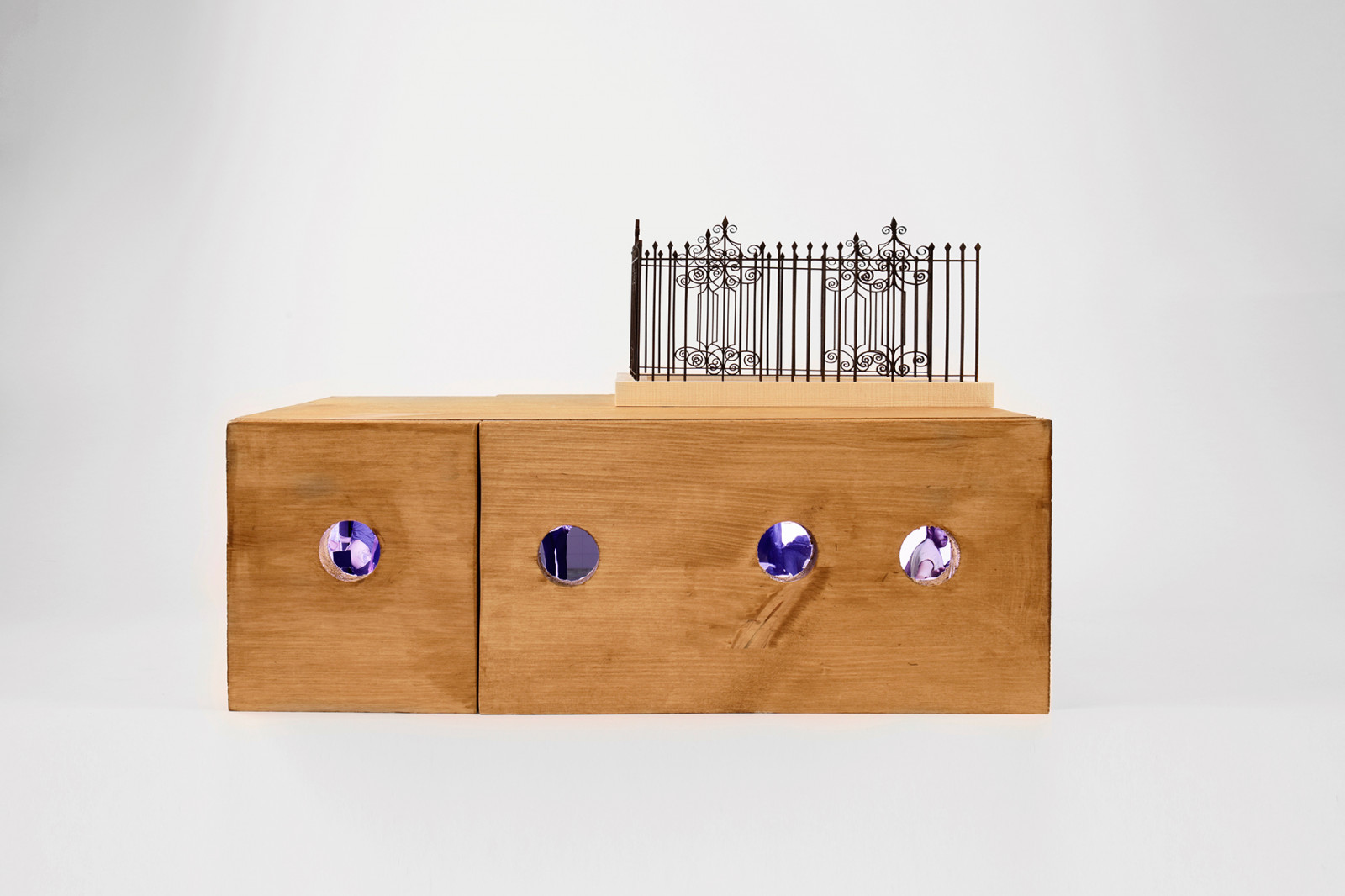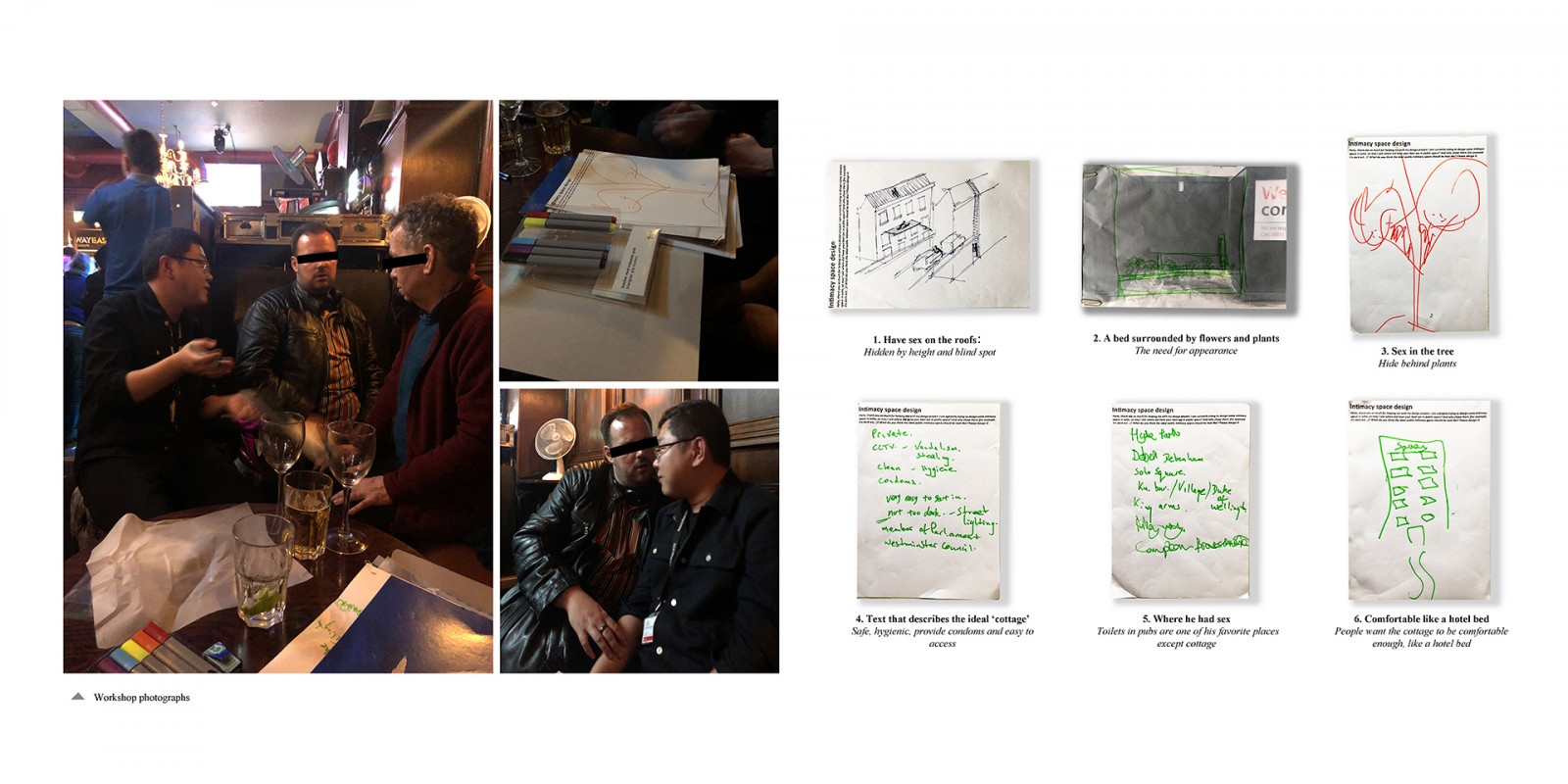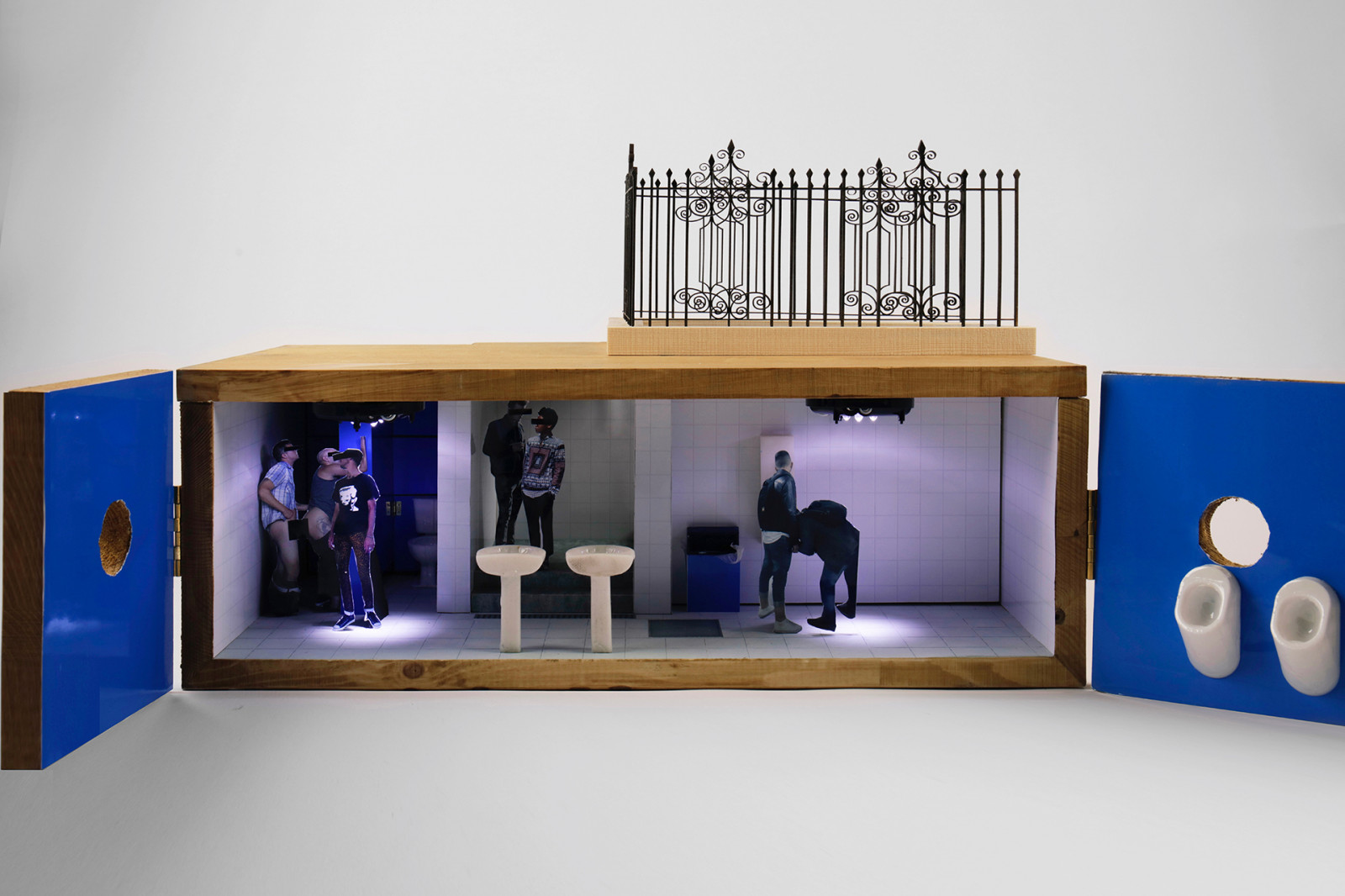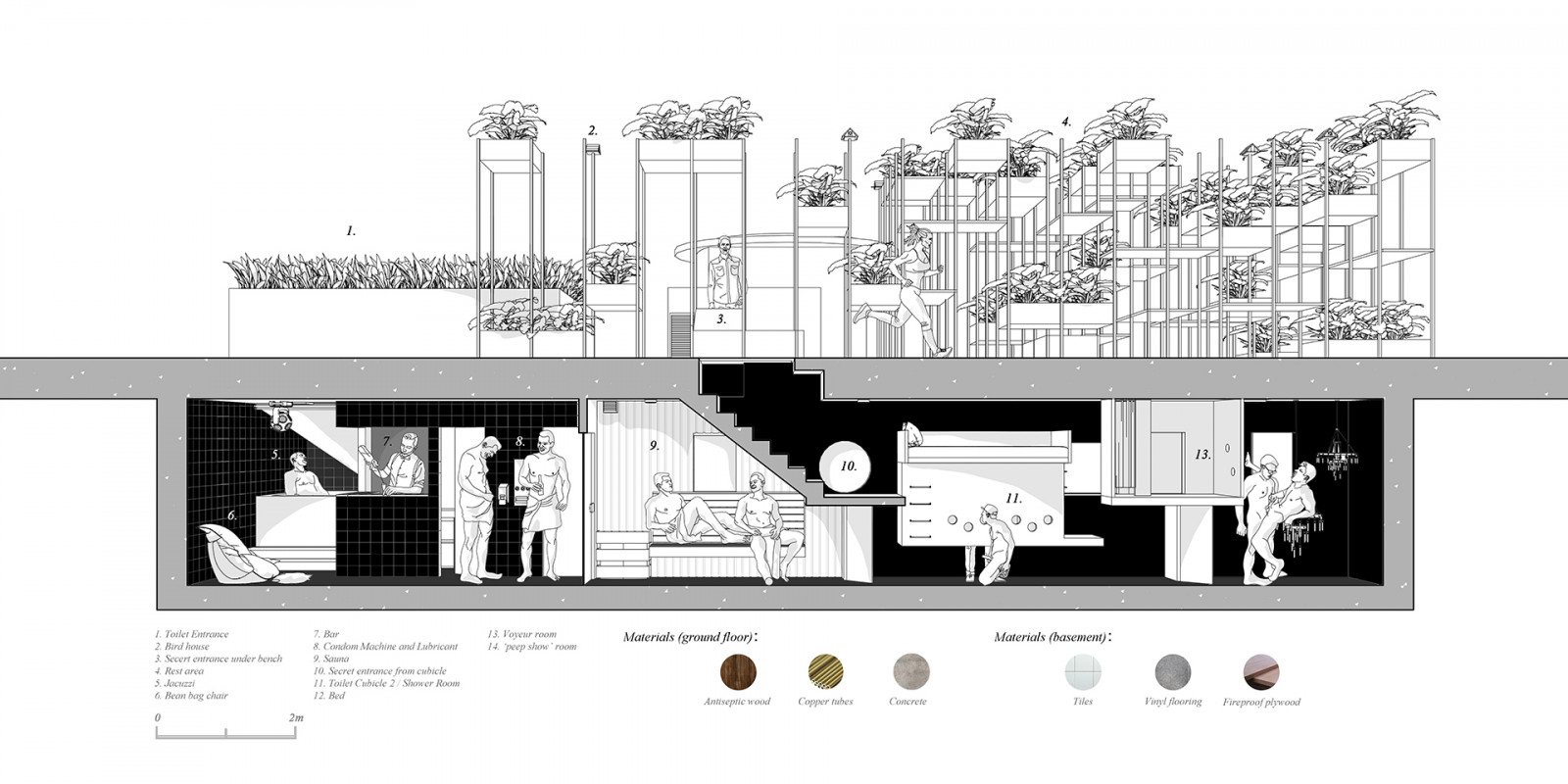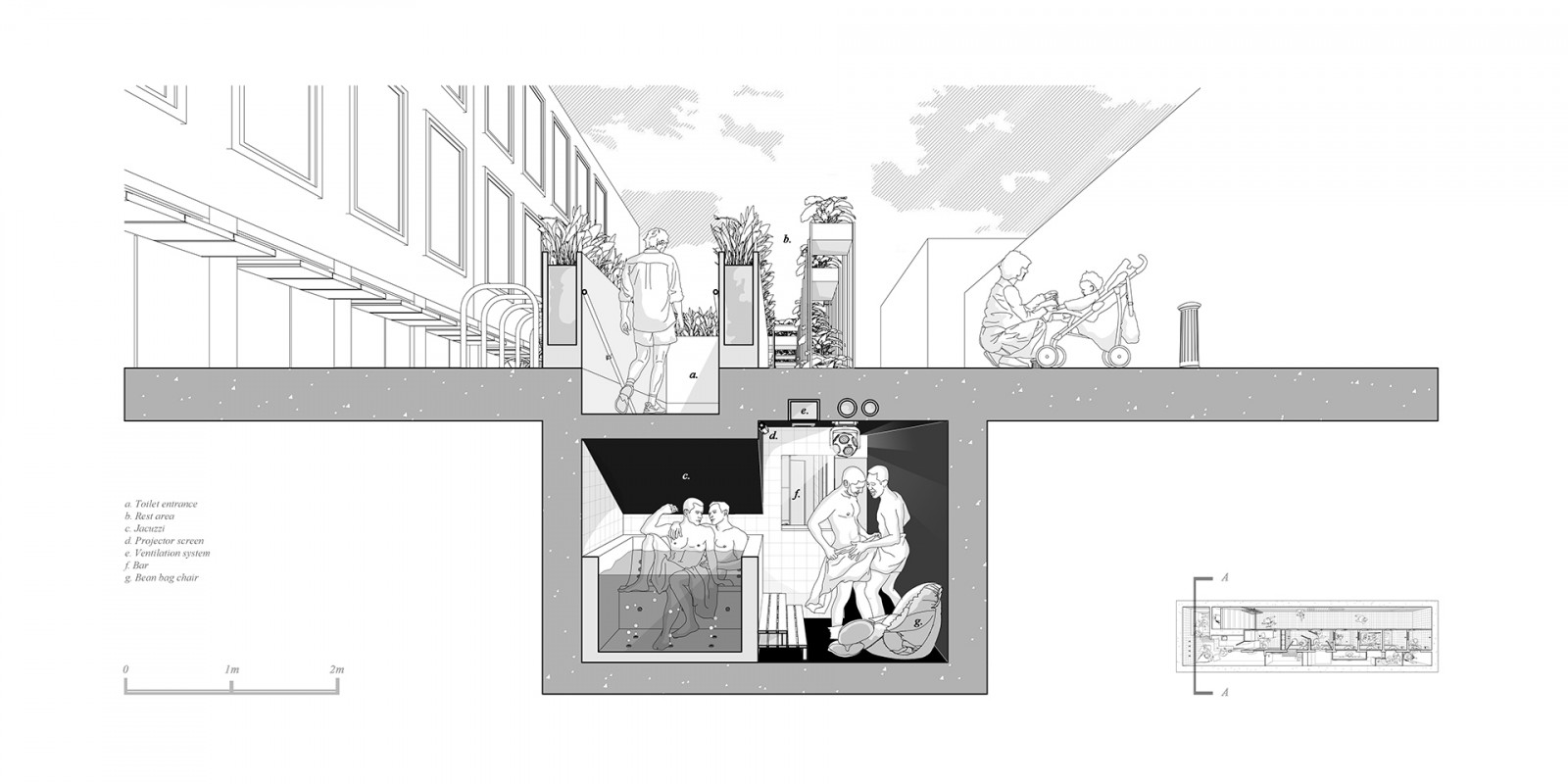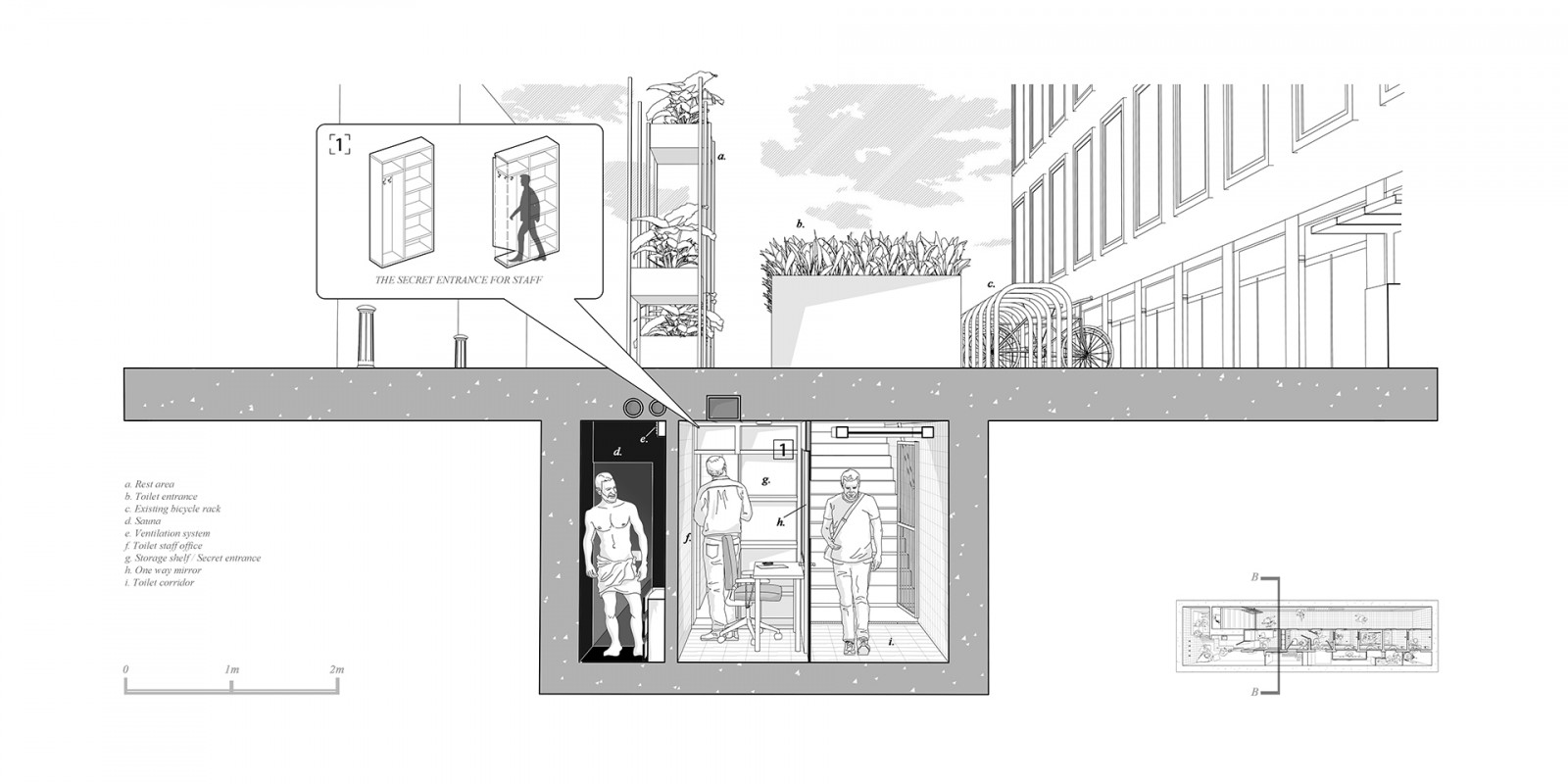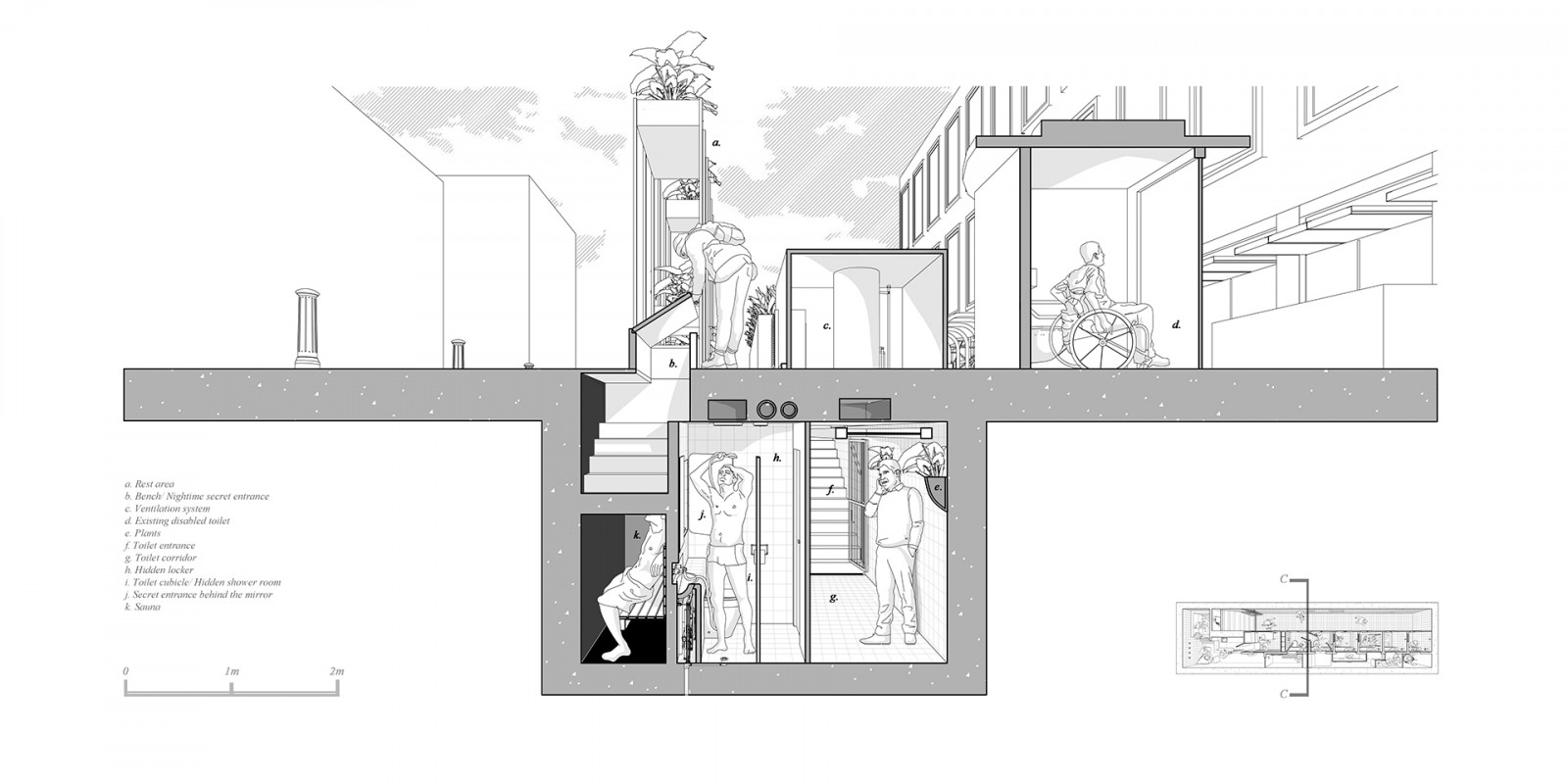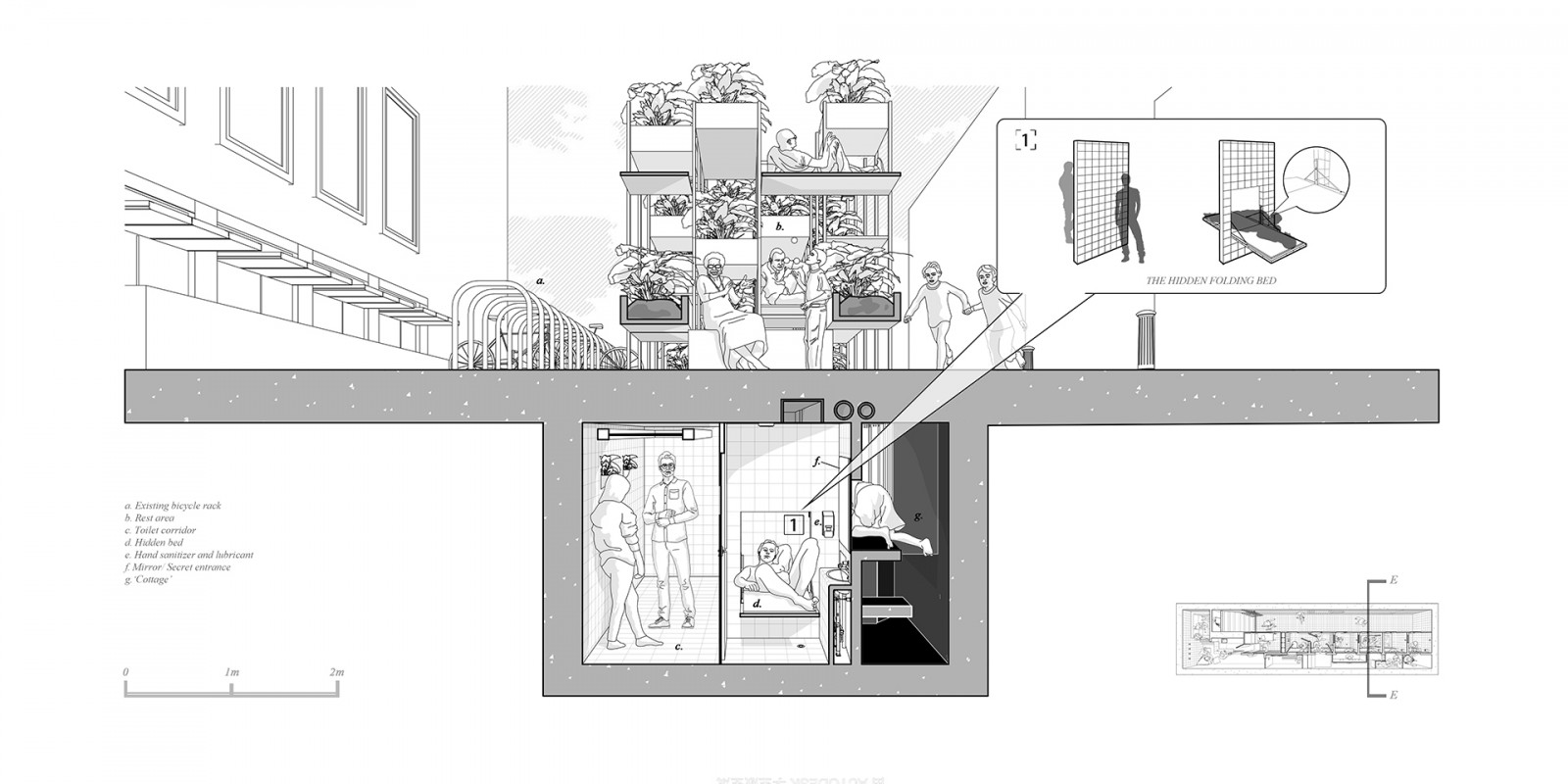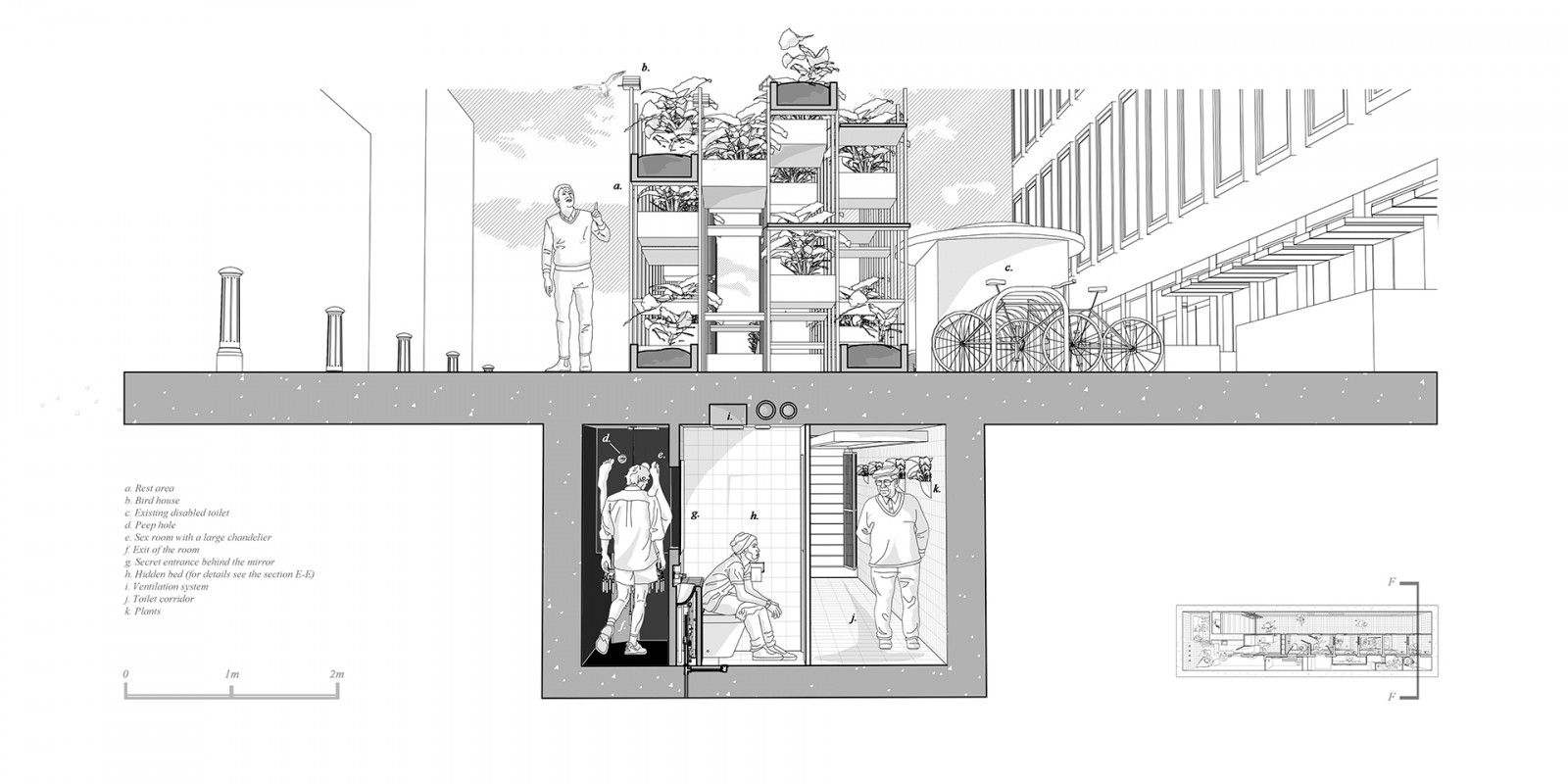 Houjun Jin
China
Carry on cottaging
Dissertation title
Extreme Futures: A review and critique of radical sustainable material
This project originated from an accidental discovery and led to a journey of exploration of very significant specific and cultural needs for intimacy and space reflected in the history of Soho. The discovery was of the use of Broadwick Street Public Toilet as a Cottaging venue. However, a conundrum ensued. As a "cottaging" venue, important and personal needs are met. These are perhaps on the edge of legality but certainly central to gay sexuality and the culture of Soho.
Soho is unique as it gives space to the many strands of sex culture, has given the sex industry breadth and in so doing recognized the need for sexual expression in its varied ways. But the conundrum is the Council's response to residents' complaints and financial related issues, which is threatening Broadwick Street Public toilet's very existence. The culture of Soho and the need of the men using it, is not part of these reasons.
Could the Broadwick Street public toilet be saved from closure if it was considered an important cultural and community asset of Soho? How might Broadwick Street public toilet be adapted to accommodate sexual encounters for a variety of genders and sexualities? Could specific cruising interior architecture become more commonplace as attitudes to casual sex shift?
In response, a new unisex toilet is created to deal with the concerns of the council and local residents, whilst also secretly preserving spaces for sexual activity with the insertion of a hidden sex club behind the walls of the toilet. As the two worlds collide side by side various spatial tactics are adopted, which allow both space types to coexist at the same time but that also allow the users to remain oblivious from one another.
---
Download:
Jin_Houjun__Pitch_PDF.pdf Jin_Houjun__Diary_PDF.pdf Jin_Houjun__Portfolio_PDF.pdf
Insta: houjunj
Website: https://issuu.com/houjunjin.w
Video: https://vimeo.com/user116804891