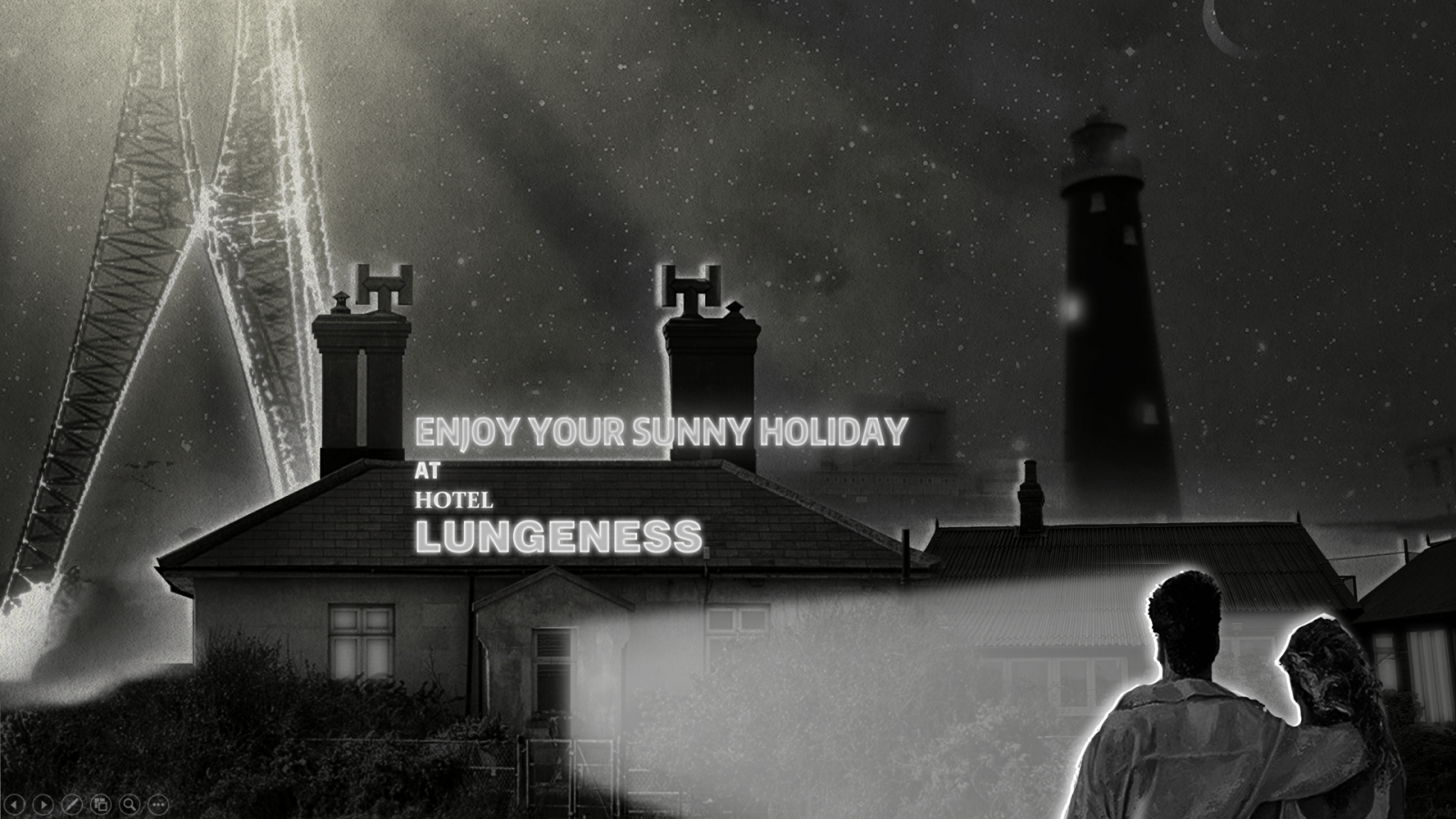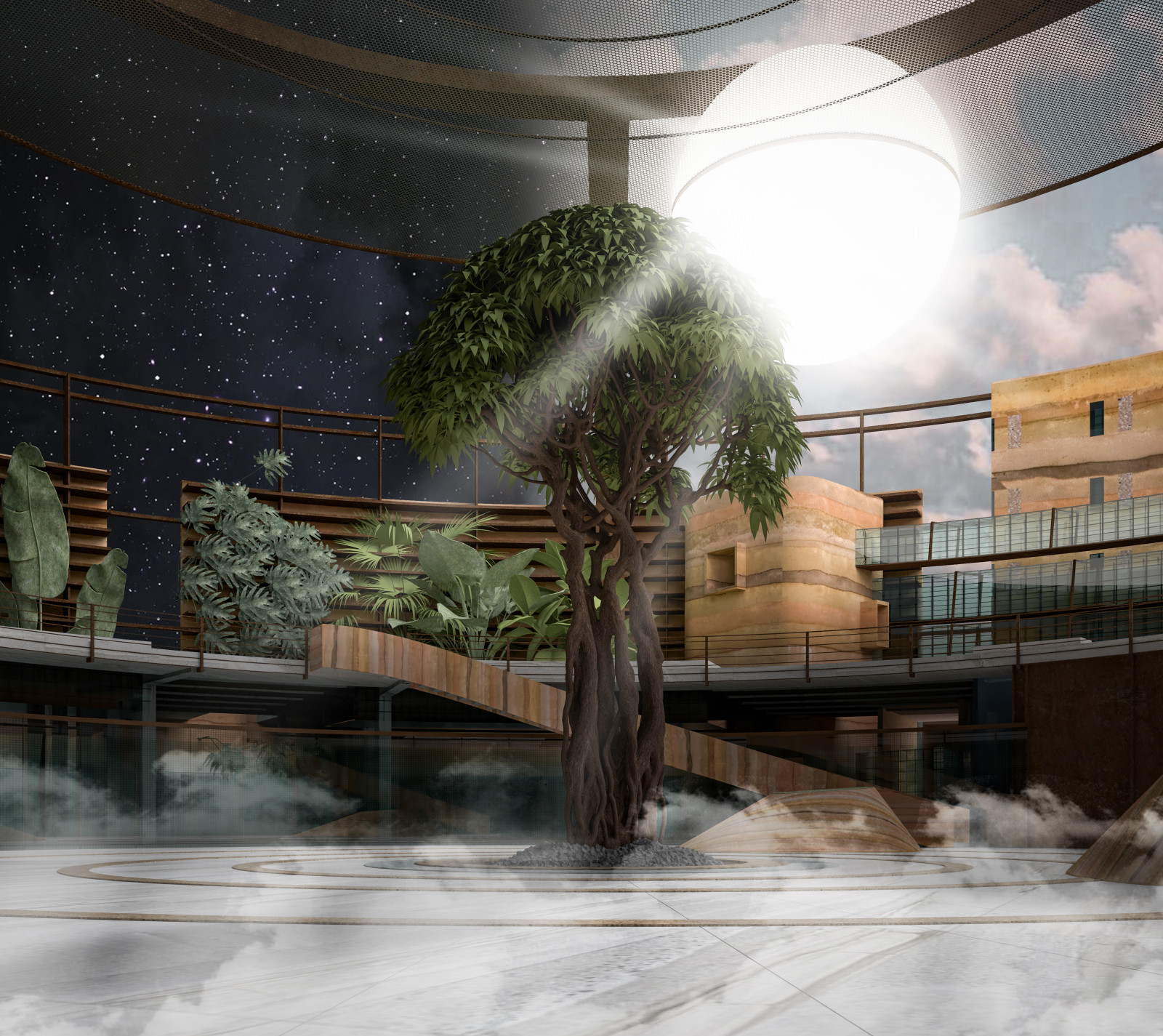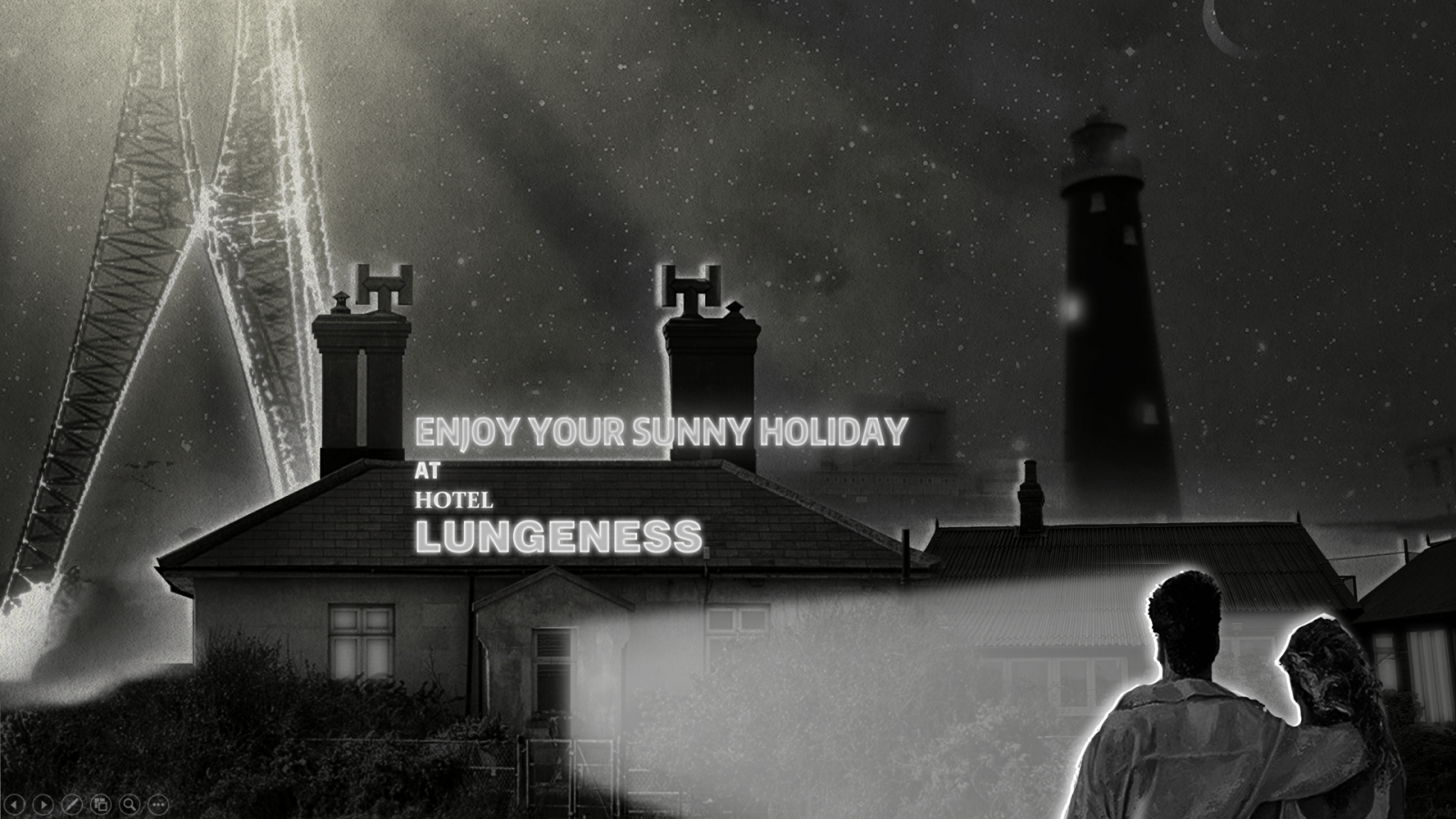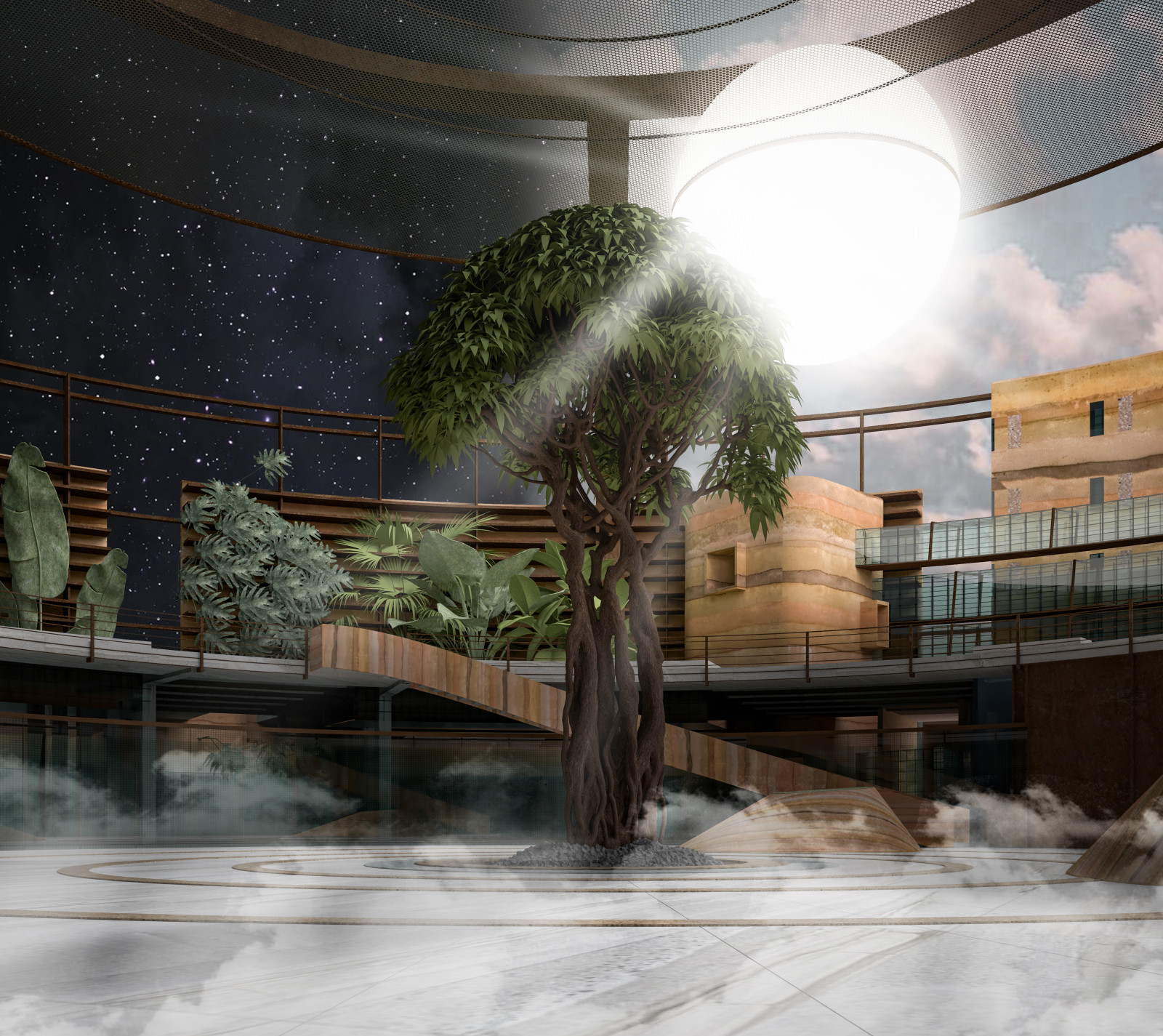 A woman in a pink bikini is staring at her shiny diamond wedding ring, floating on a swimming pool, enjoying the sunshine. She can smell the taste of the sun, feel the heat of the dry hot desert wind. It is her favourite weather just because she was born in a desert city and this reminds her of her childhood. Her husband does not want to go back to that poor country with her so she never thought she can still experience this environment. She rubbed her eyes, trying to wake herself up. Looking back at the cottage they bought. Meanwhile her tired husband behind yawns, holding a sleepin-mask he just bought at local sleeping store, trying to close the curtains and prepare to sleep. It is 11PM and he has not sleep for more than 20 hours. Travel in honeymoon has always been sweet but not for him at that moment. He grew up in this gloomy country, he likes sunshine.. but not this much.
This is not a romantic story about time difference. They are enjoying the benefit from the huge building behind them, proud local people, 'the candle factory', the Dungeness nuclear power station. Tourists like them choose to embrace fake sunshine as part of the daylight project., and so do we Lungeness people.
Welcome to Lungeness. World's first 24-hour daylight town.
Let's rethink the relationship between science, technology and nature.
Enjoy the sunlight!
---
Download:
Liu_Ang_presentation.pdf