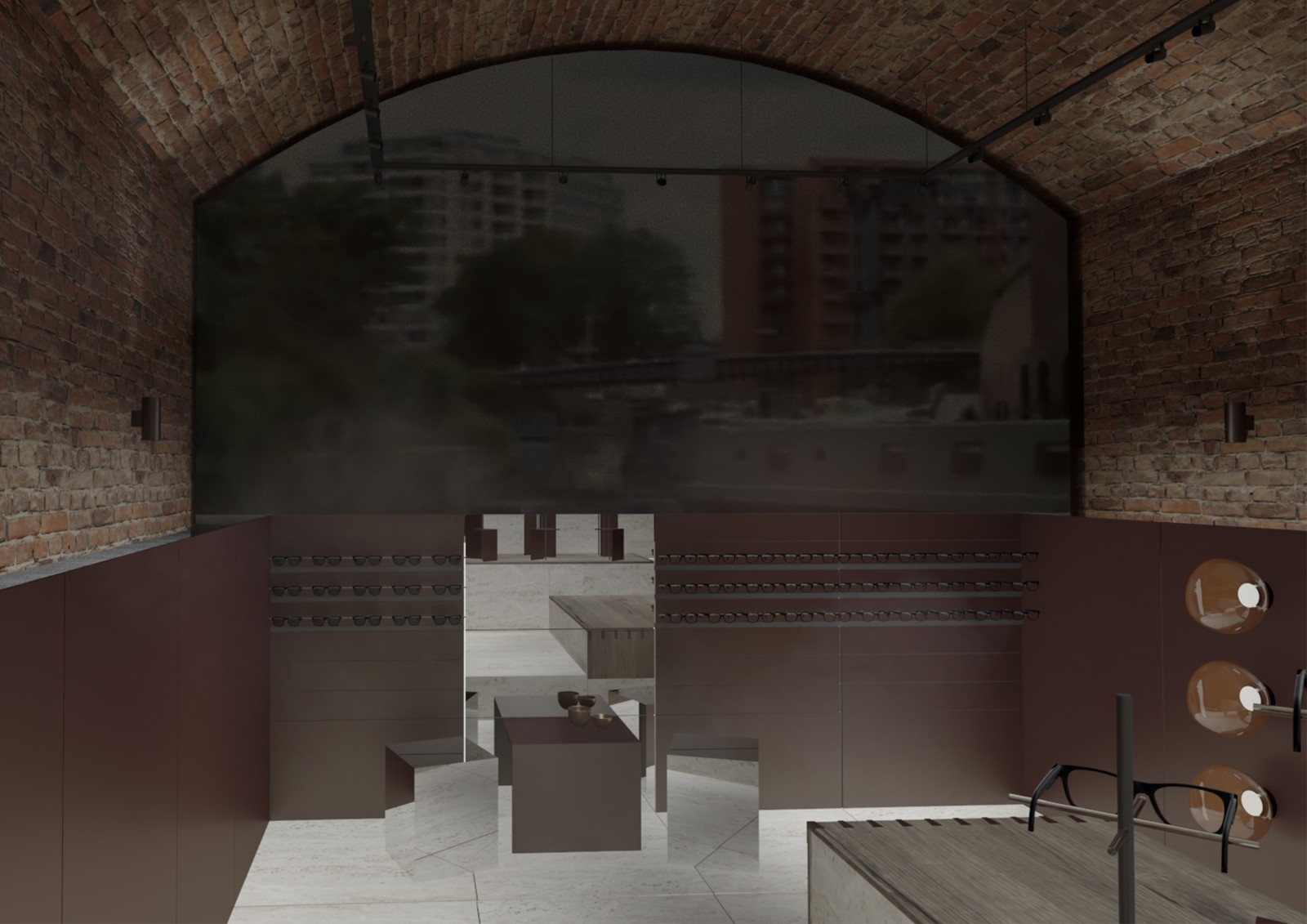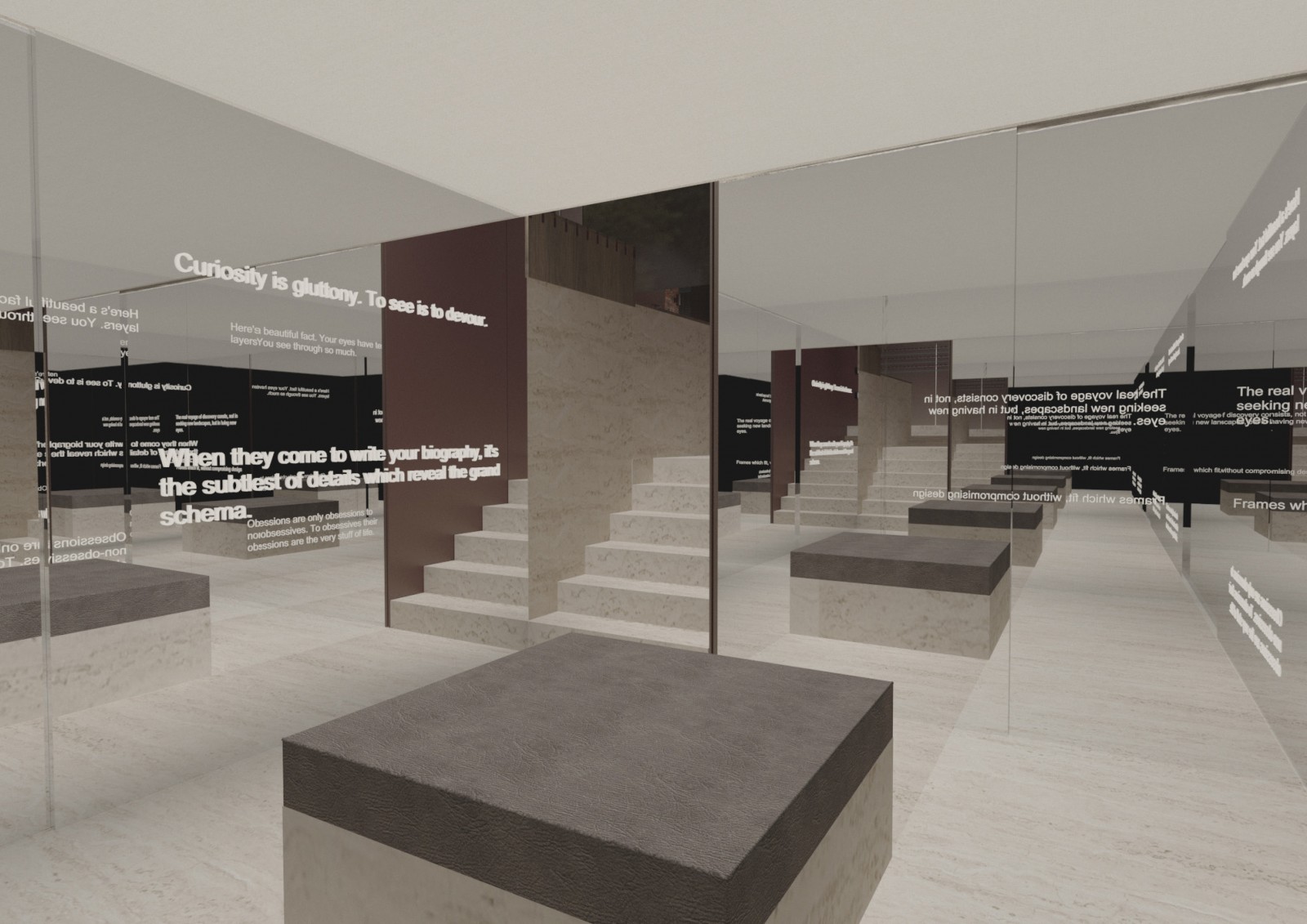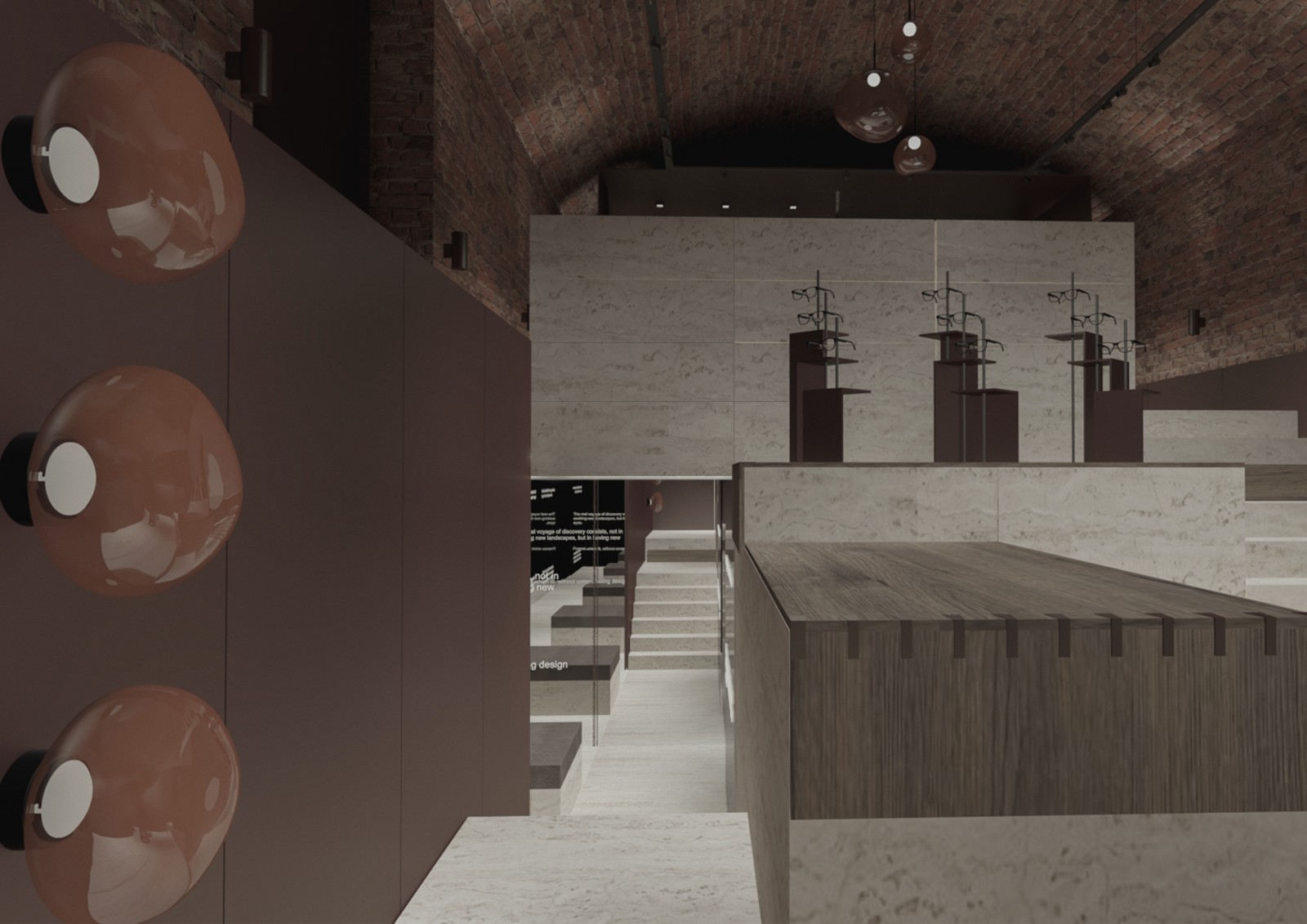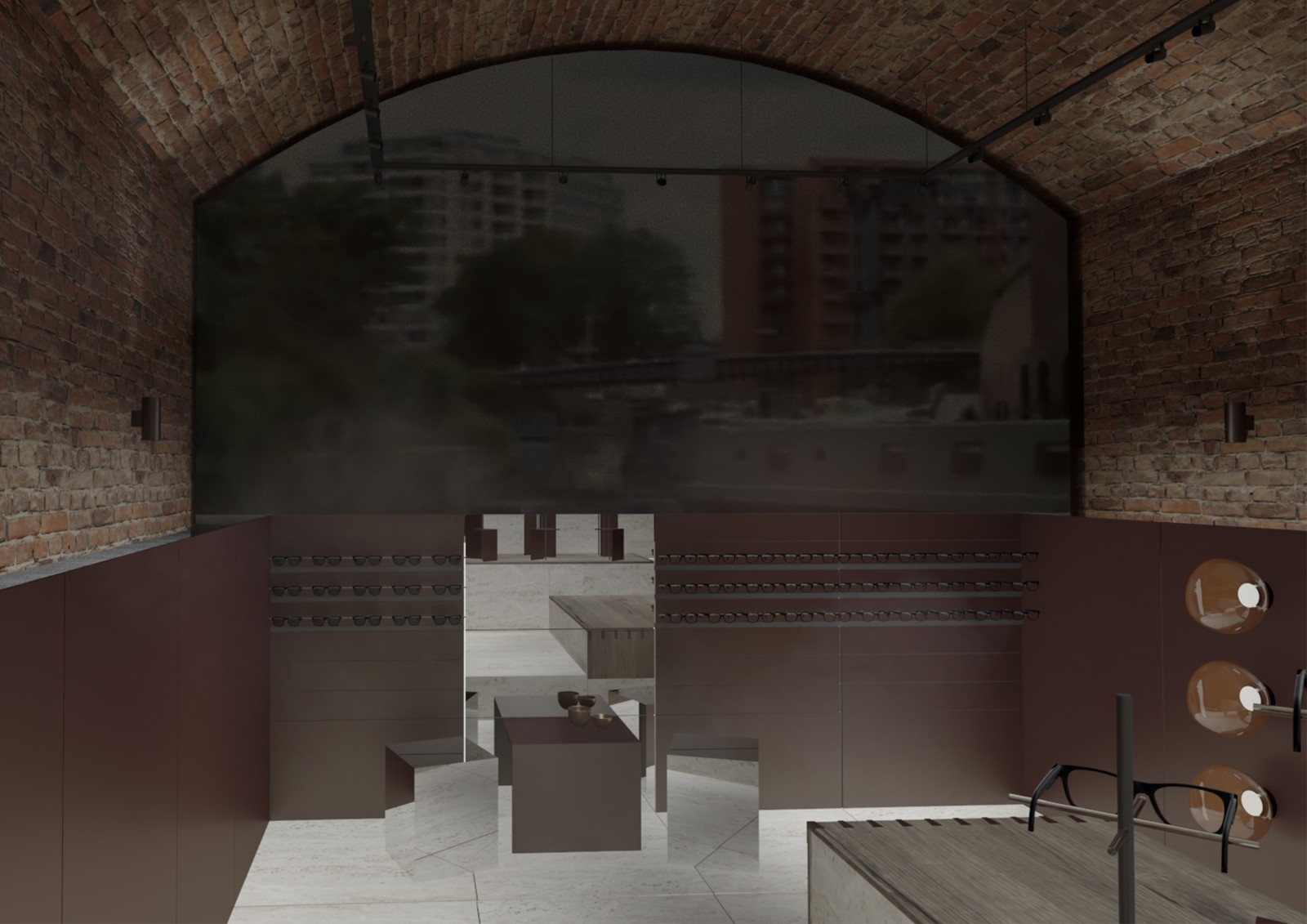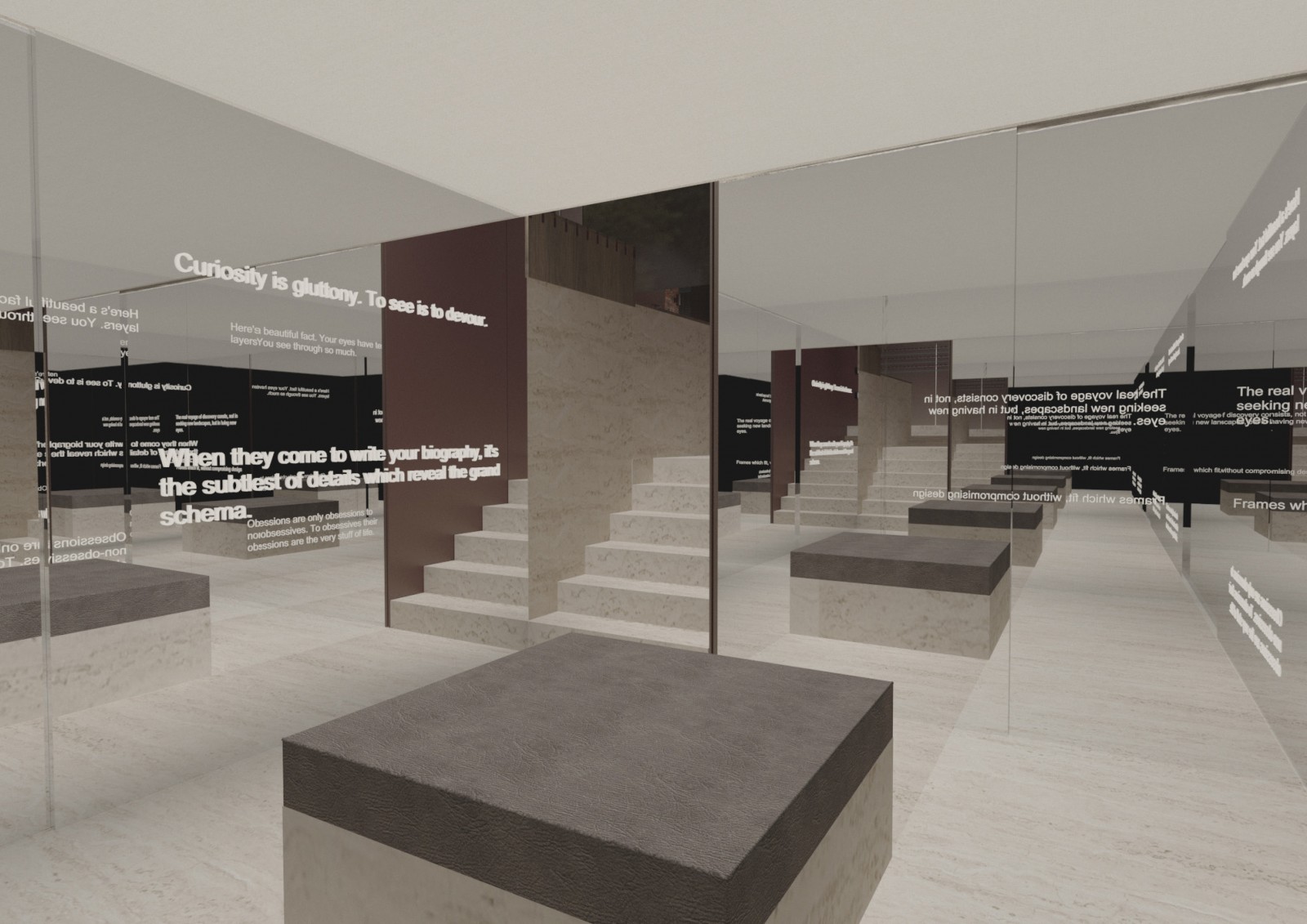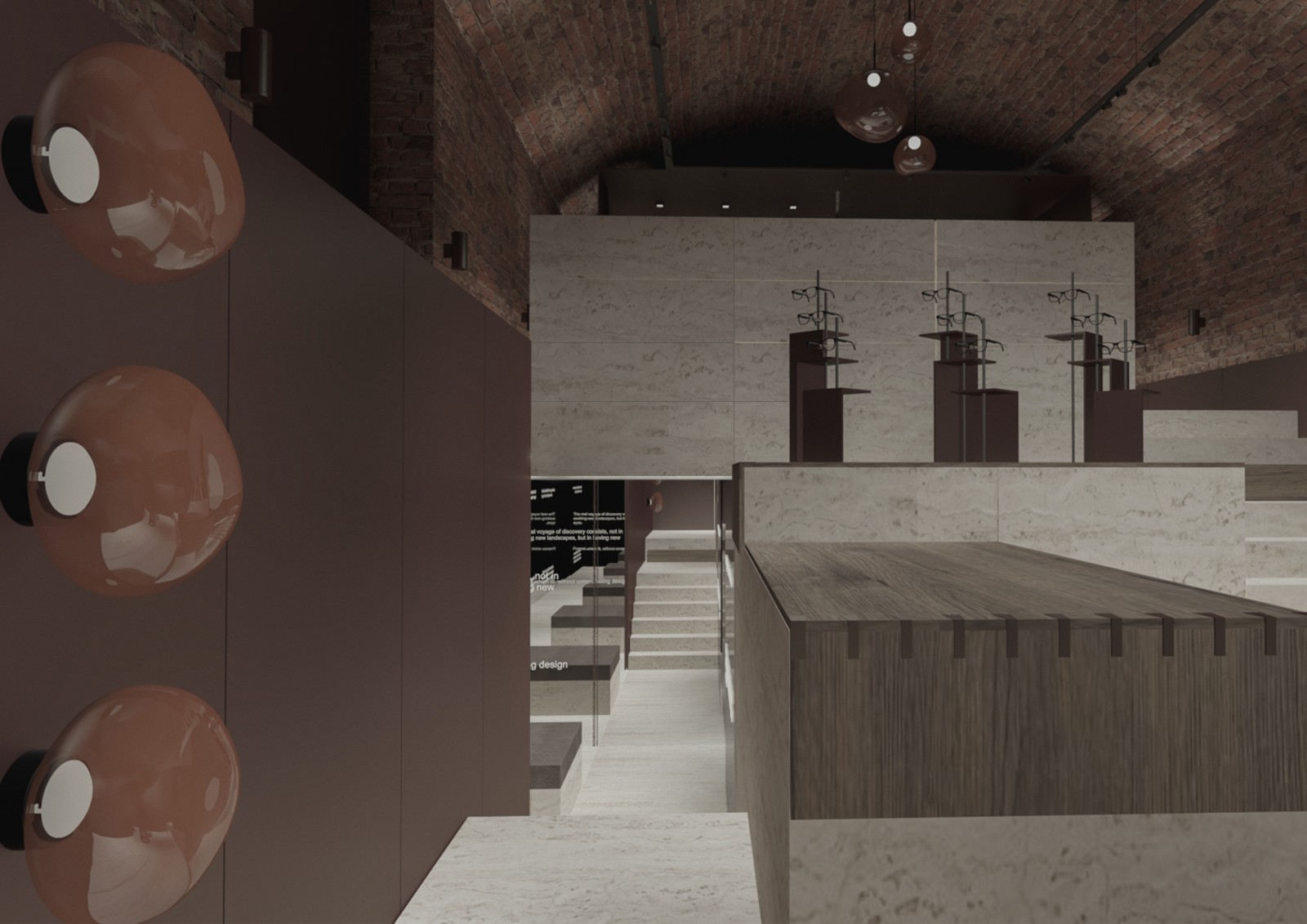 Panagiota Angelidou
Greece
An Optical Store for Cubitts: The Modern Spectacle Maker
The thesis design project focuses on creating a space for the optician brand Cubitts.
Cubitts is an independent British company based in Kings Cross that offers ready-made, fitted, and bespoke spectacle frames with carefully designed details. Engineered for your eyes, they marry traditional manufacturing methods with contemporary technologies to create modern spectacles.
The context for this work is two railway arches situated between the Regents Canal and Coal Drops Yard at Kings Cross in London. To highlight the qualities of the site, I retain the existing arches as existing to enhance the contrast between the old and the new.
For the design strategy, I focus on three aspects; I form the new interior through a mixture of digital engineered elements (CNC), handcrafted details and the shape of the structural rivet used in the hinges of the spectacles reflecting the making process of the client.
Therefore, I treat the site as a volume that will host different facilities at different levels, aesthetically inspired by the CNC procedure. The rule for the excavation process is "the ten layers of the eye". The grid in the plan is 10000x4000mm, while in the section, there are ten levels, and each one is 312mm.
Regarding the volumetric analysis of my design proposal, the main volume is a sculpted stone which hosts most of the facilities. The secondary volume, in the basement, performs as the workshop and tries to establish a connection between the visitors on the upper level and the staff, while the third volume connects the other two and performs as a transitional space. The materials of each volume differ by their surroundings. Volume A has metal panels, Volume B has wooden panels, and the connector volume has mirror panels.
As for the materials palette, I considered both the brand and the existing site. Consequently, the colors are earthy and brownish tones similar to the palette of the site and the selection of the materials (travertine and American black walnut) was made to reflect the brand, modern and timeless.
---
Insta: giota_angelidou