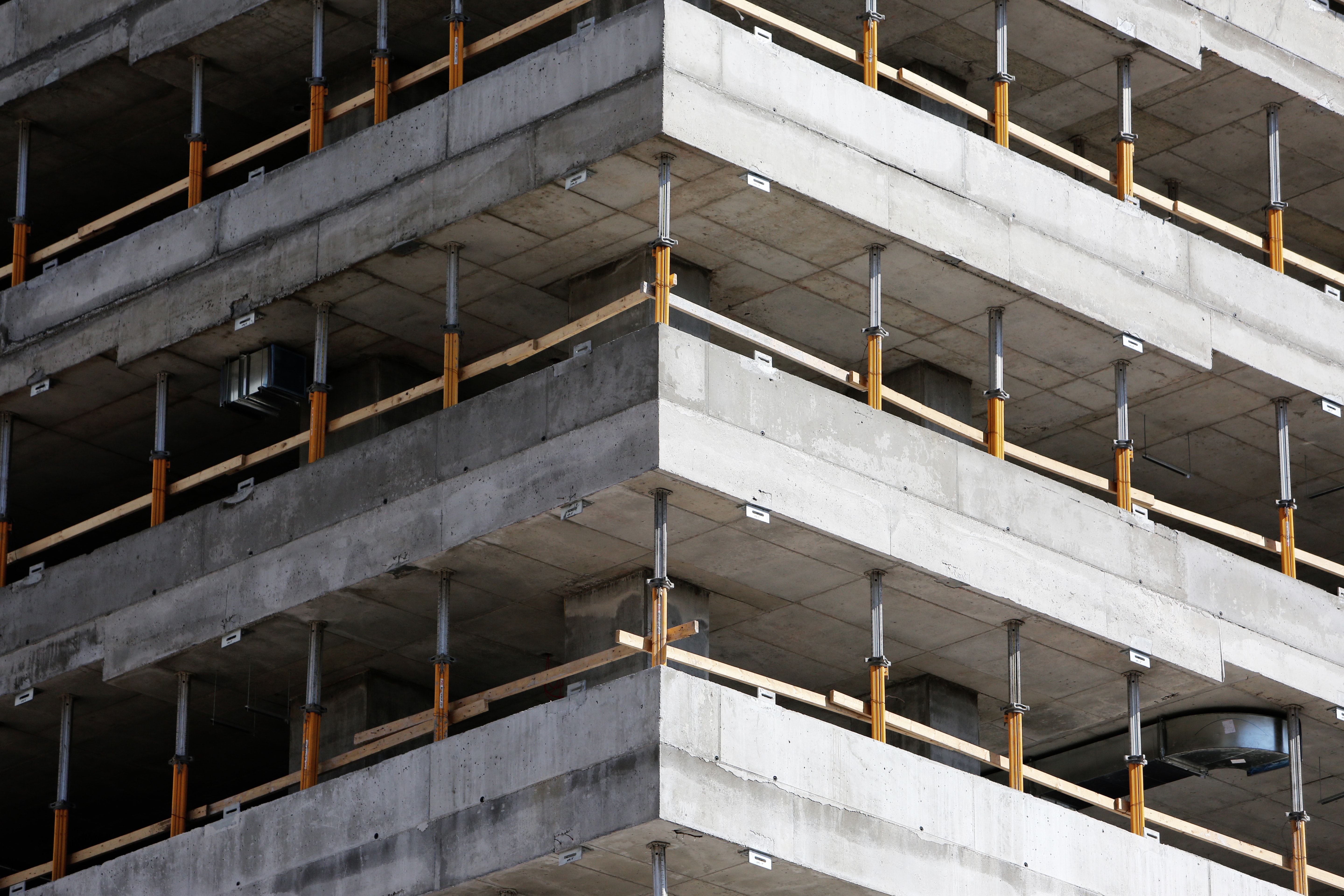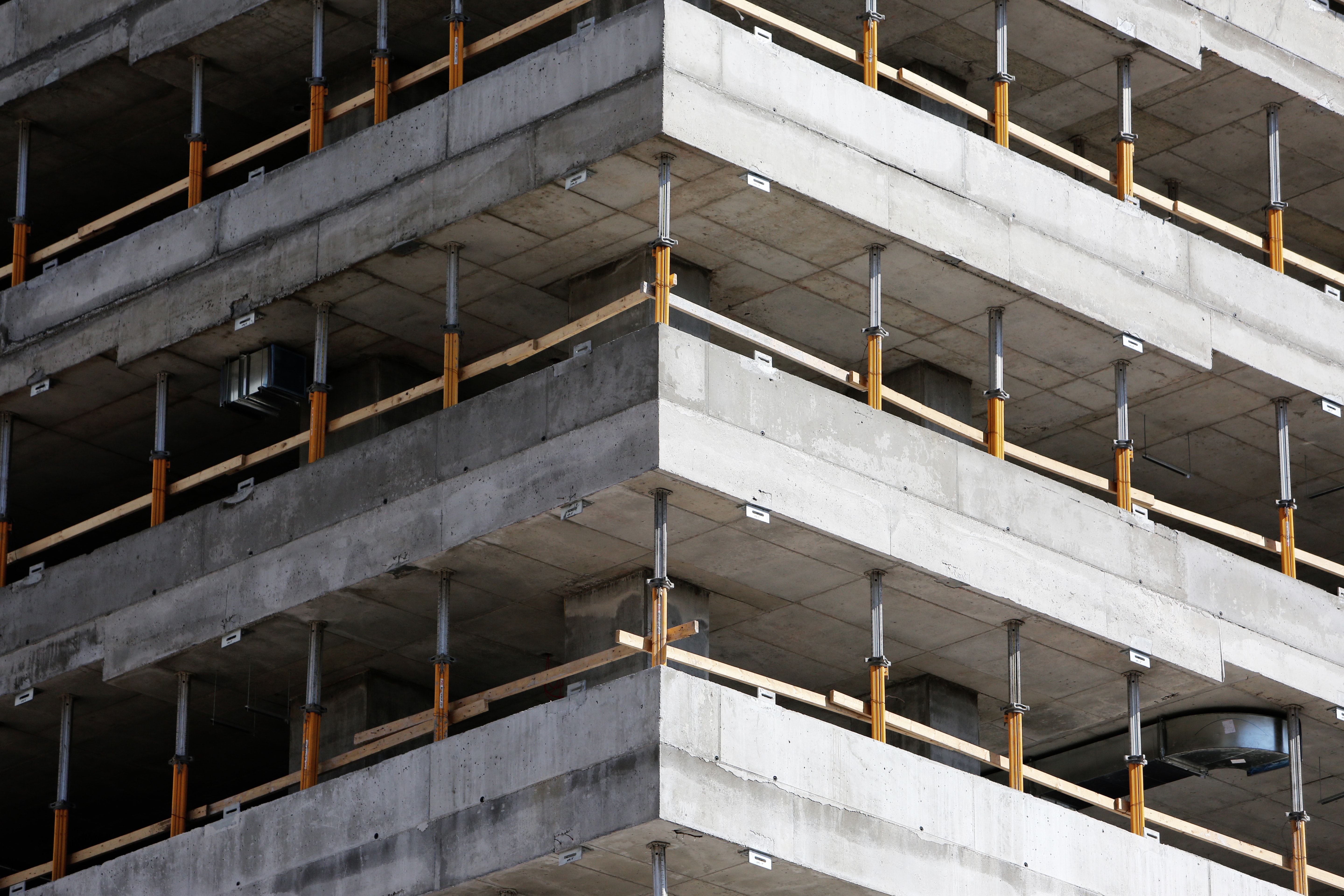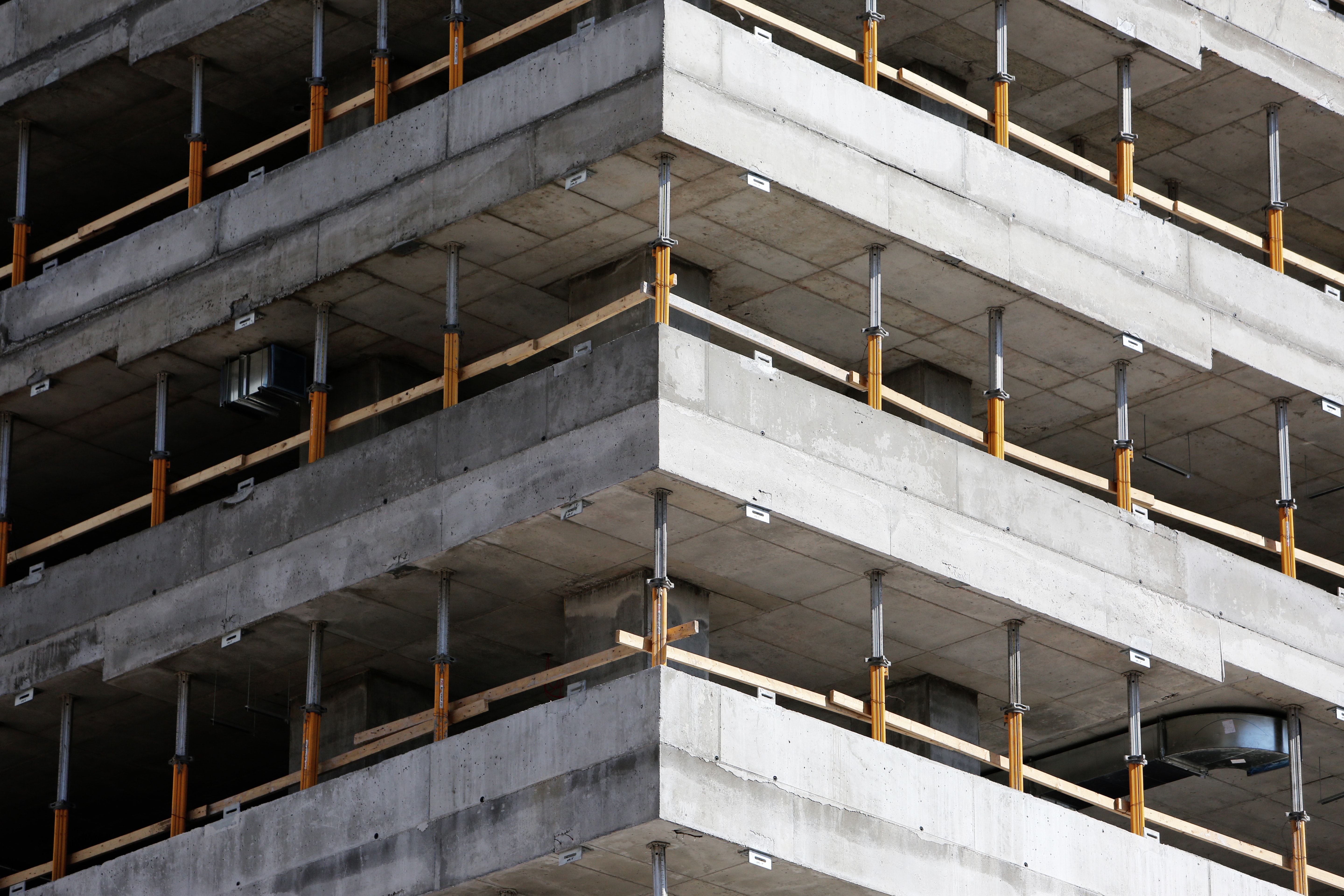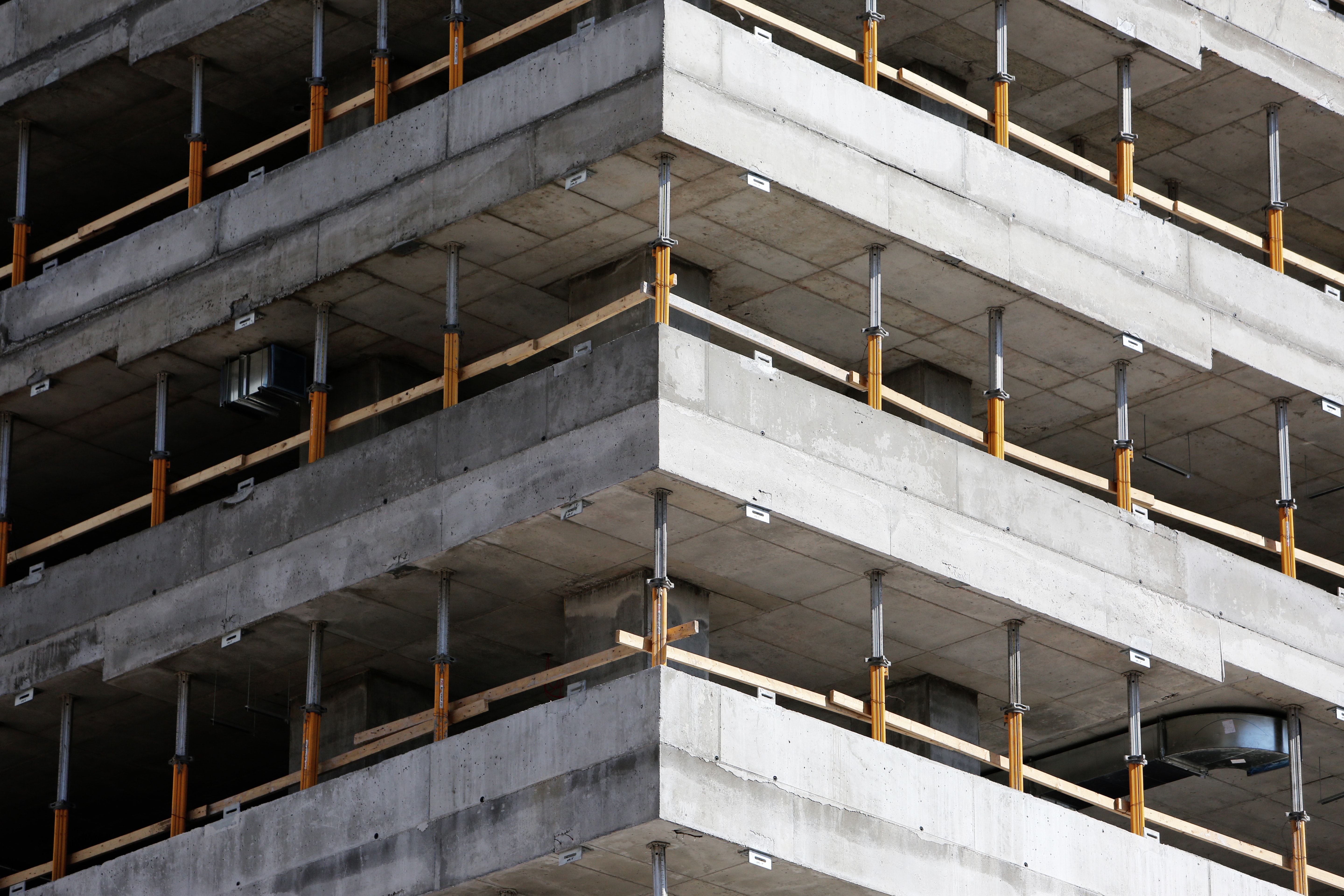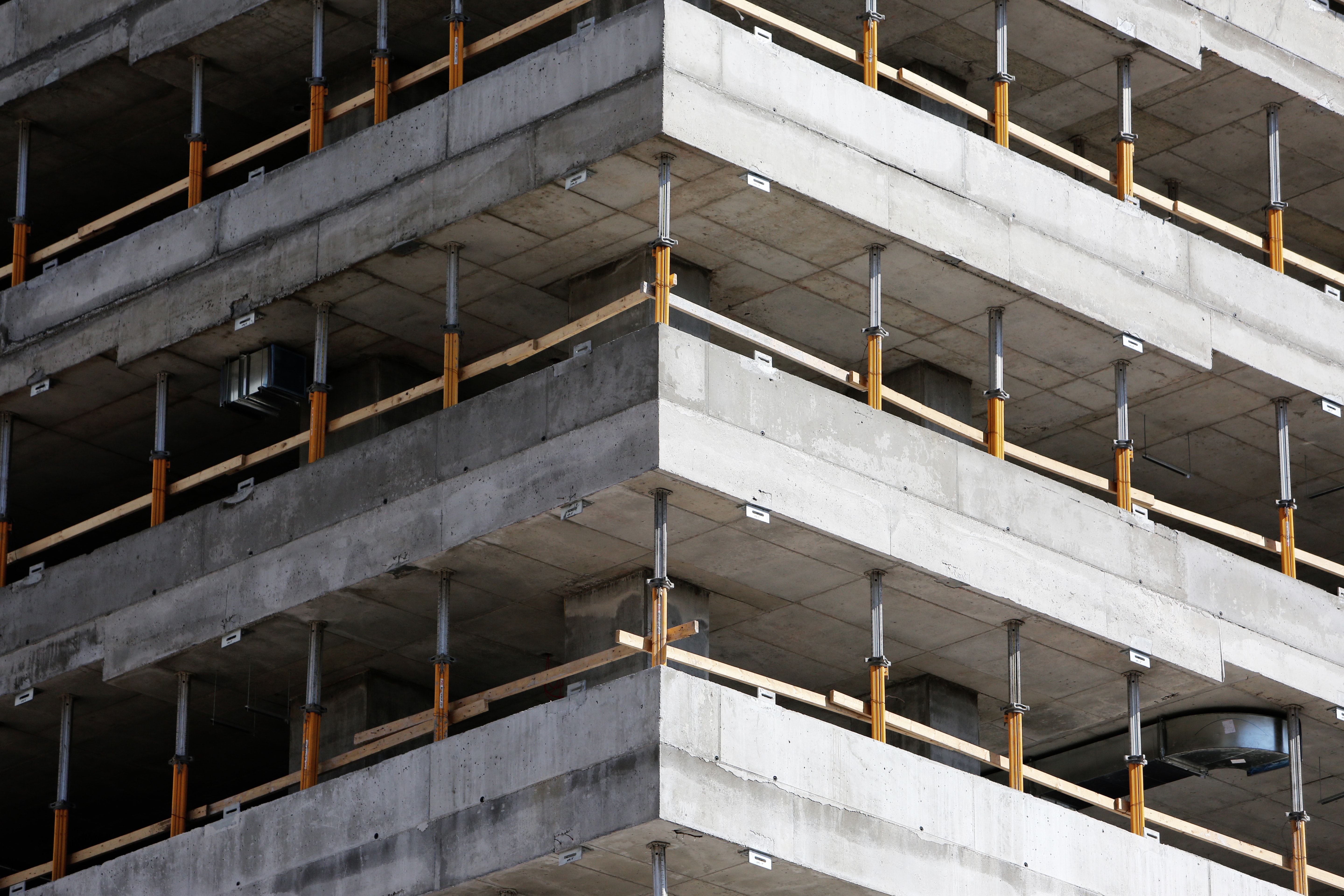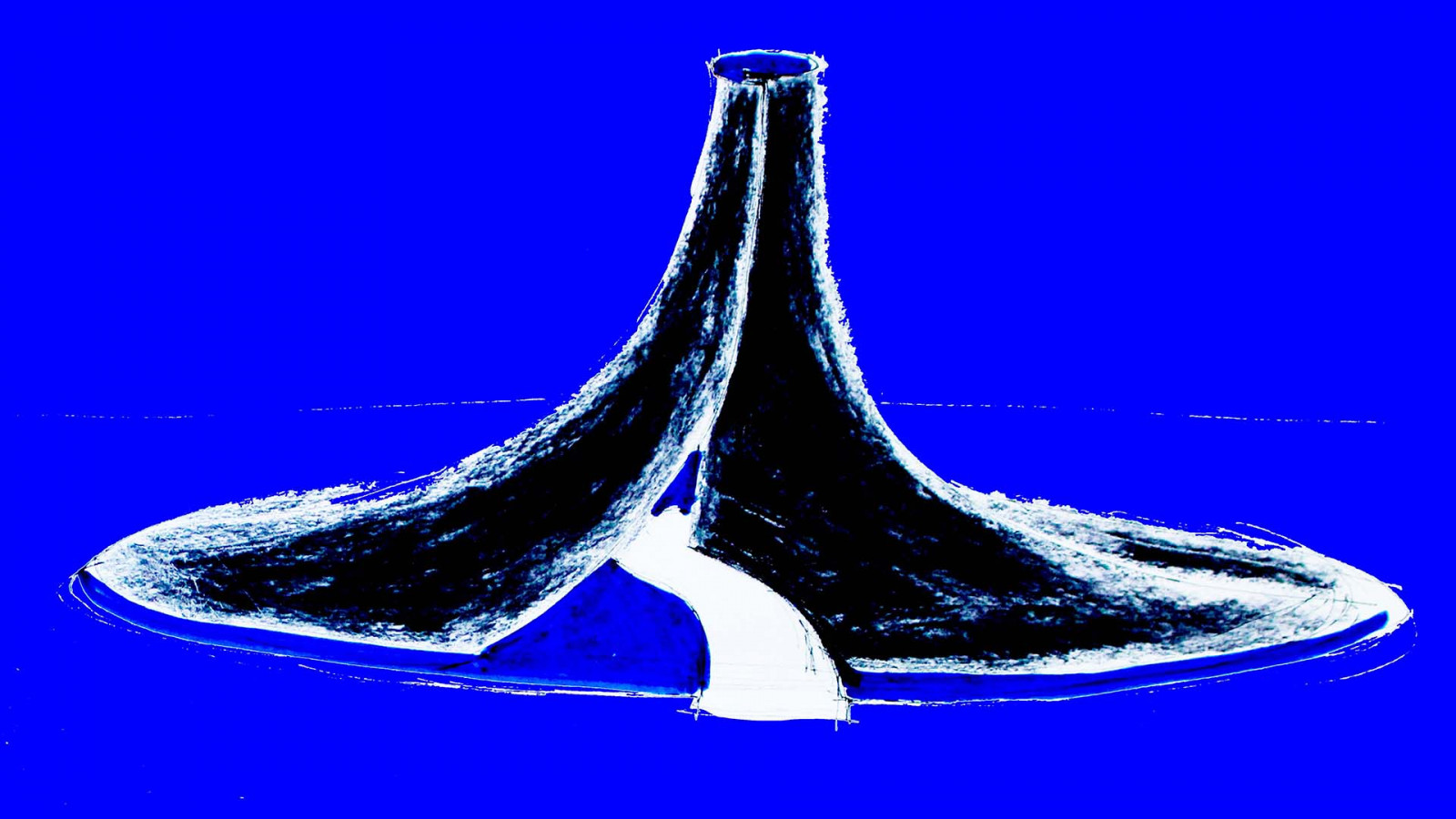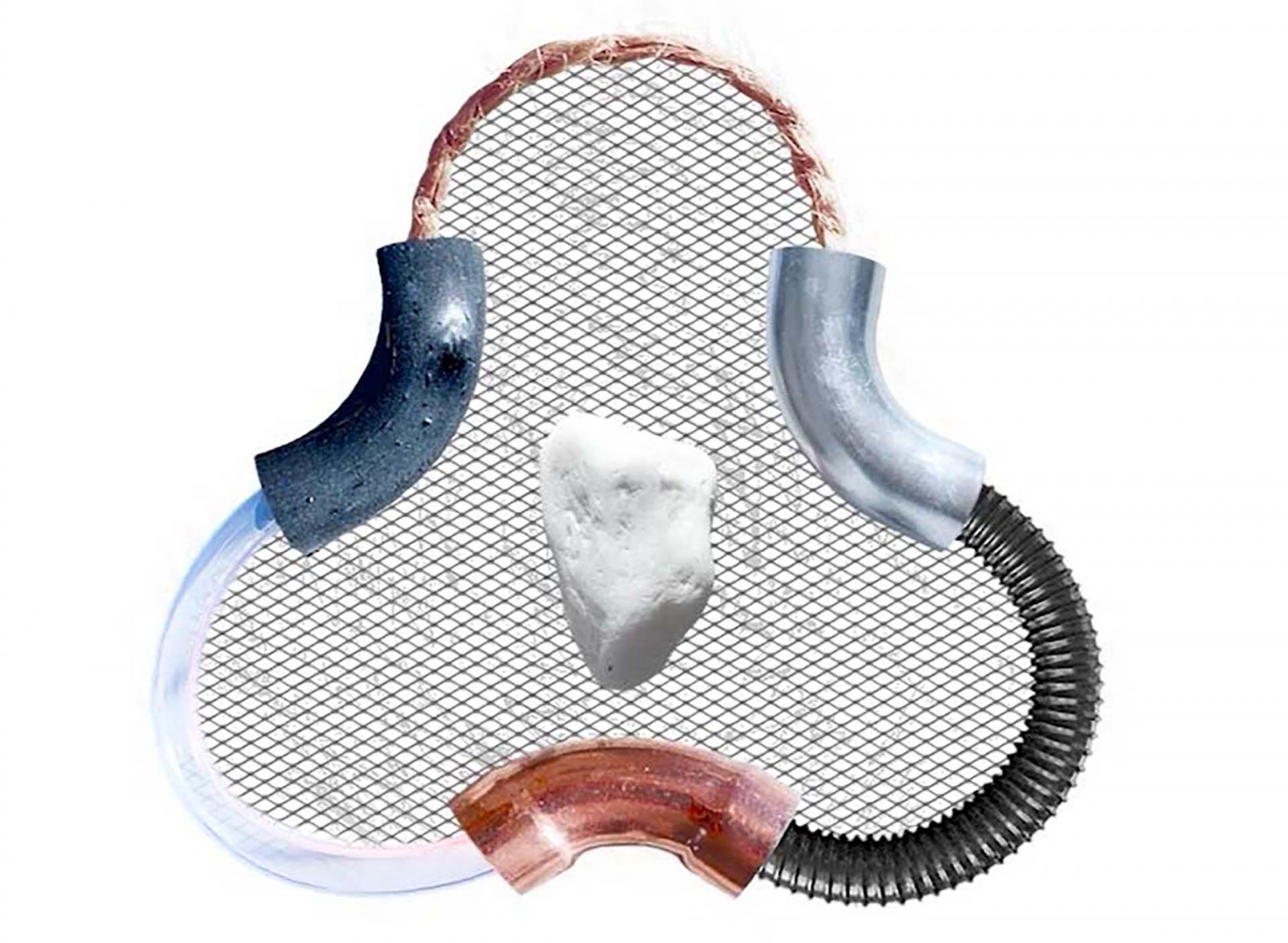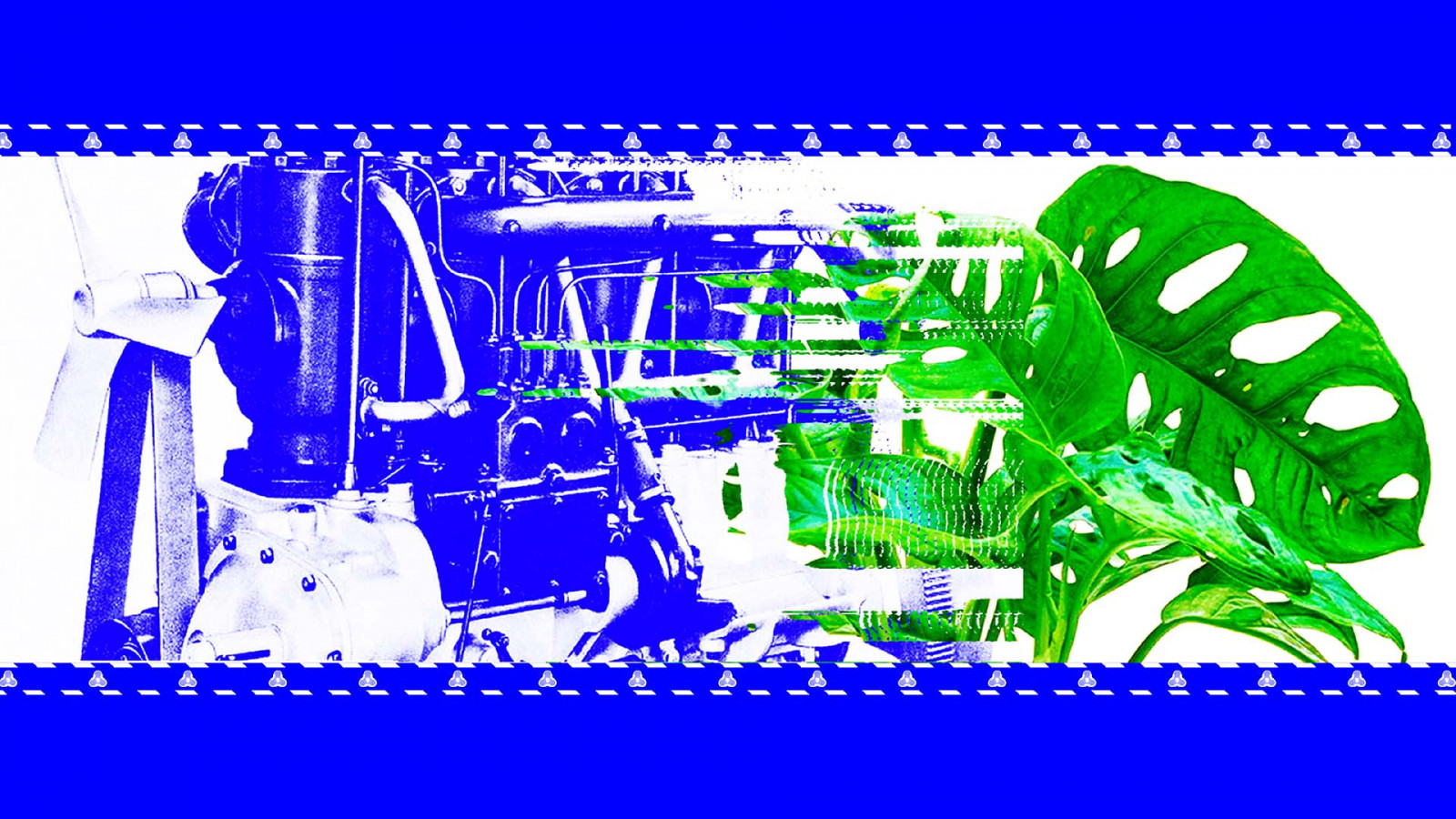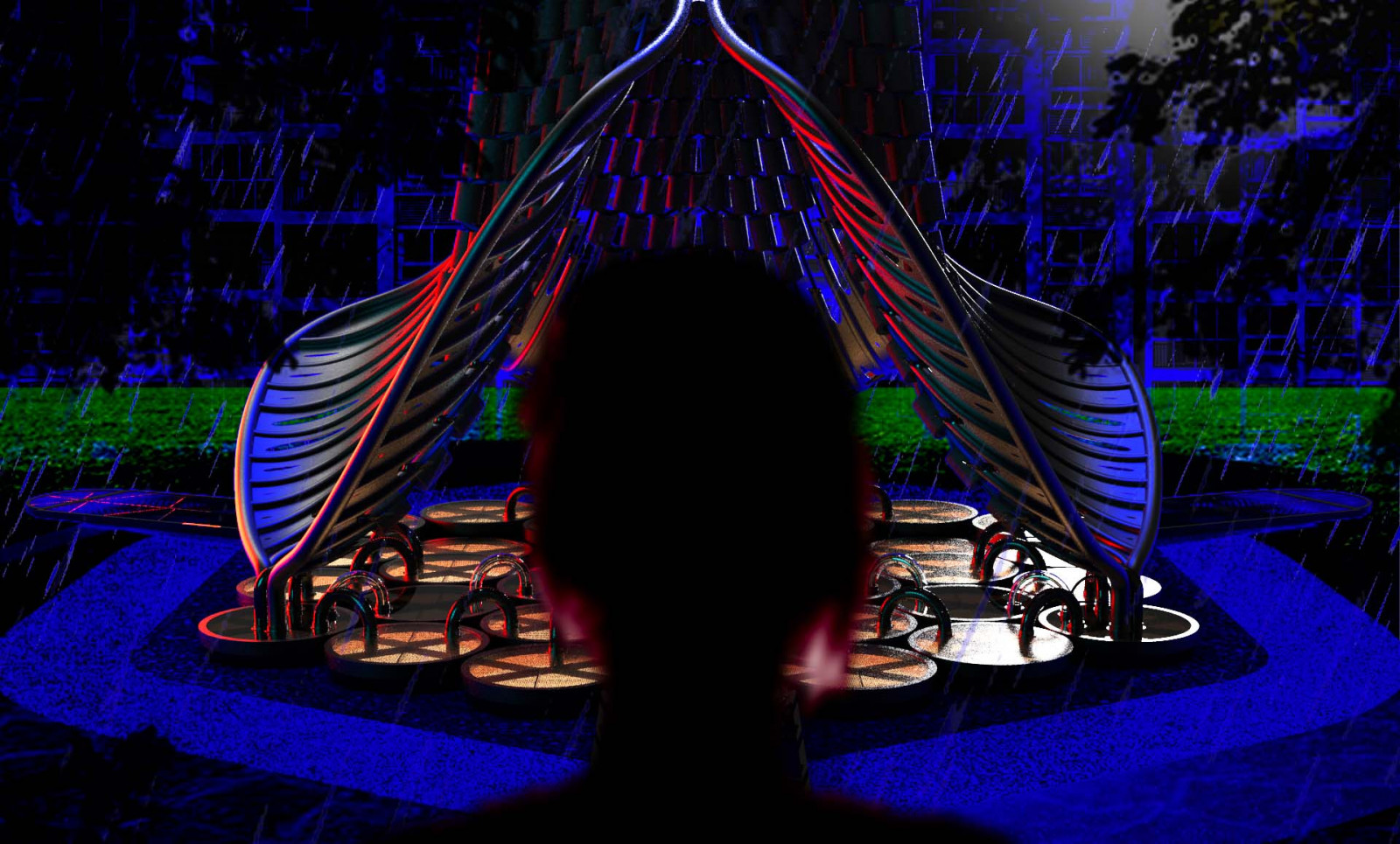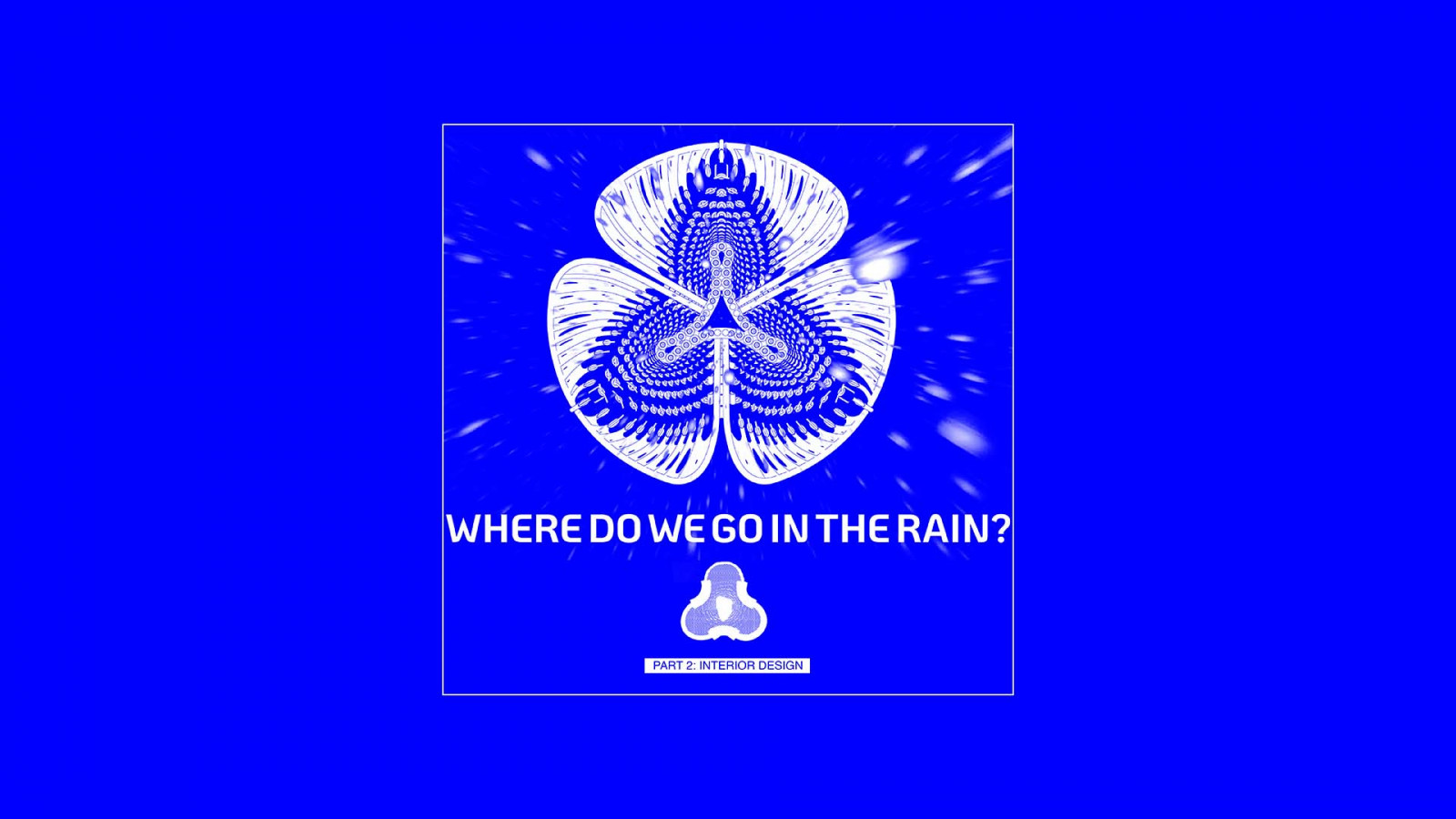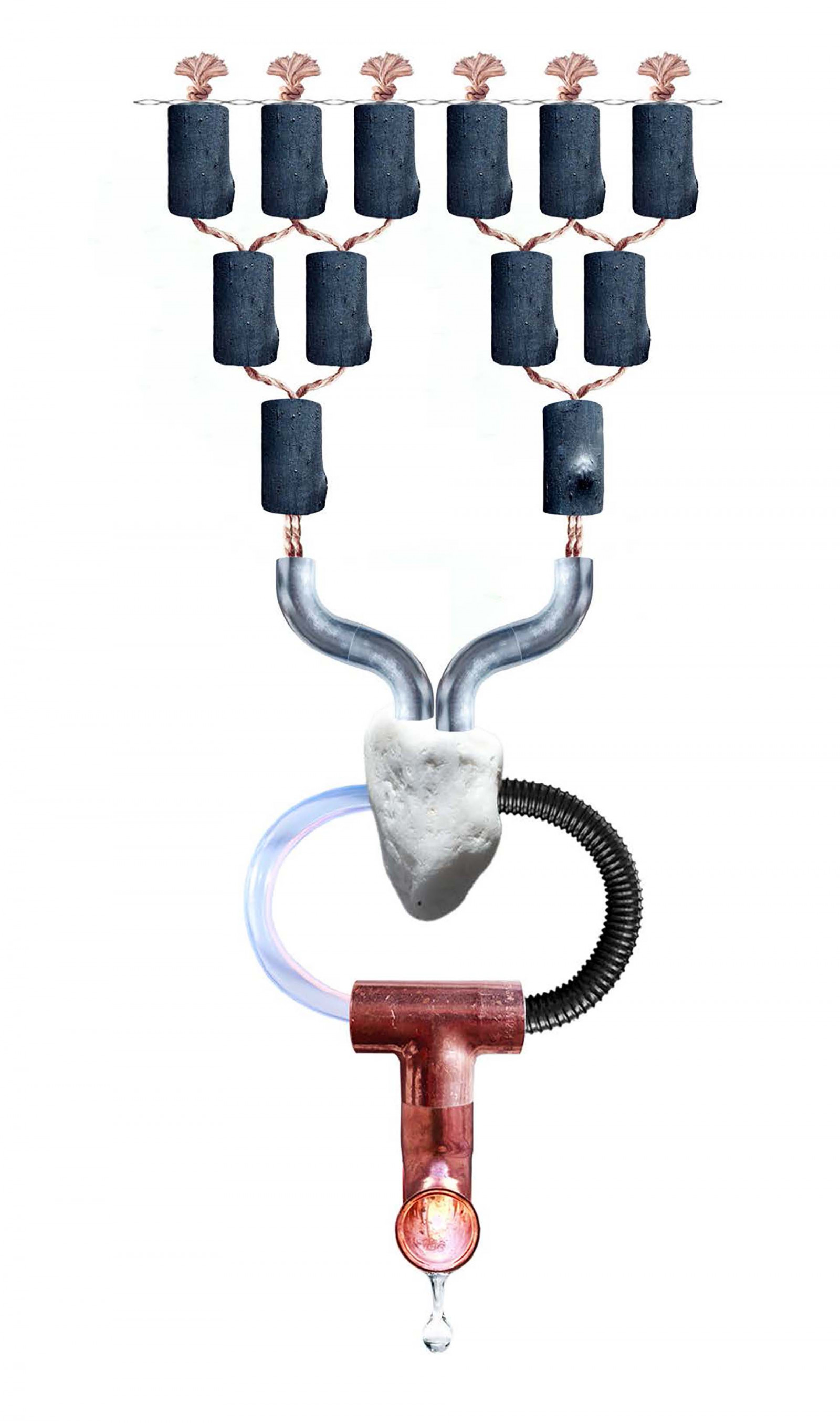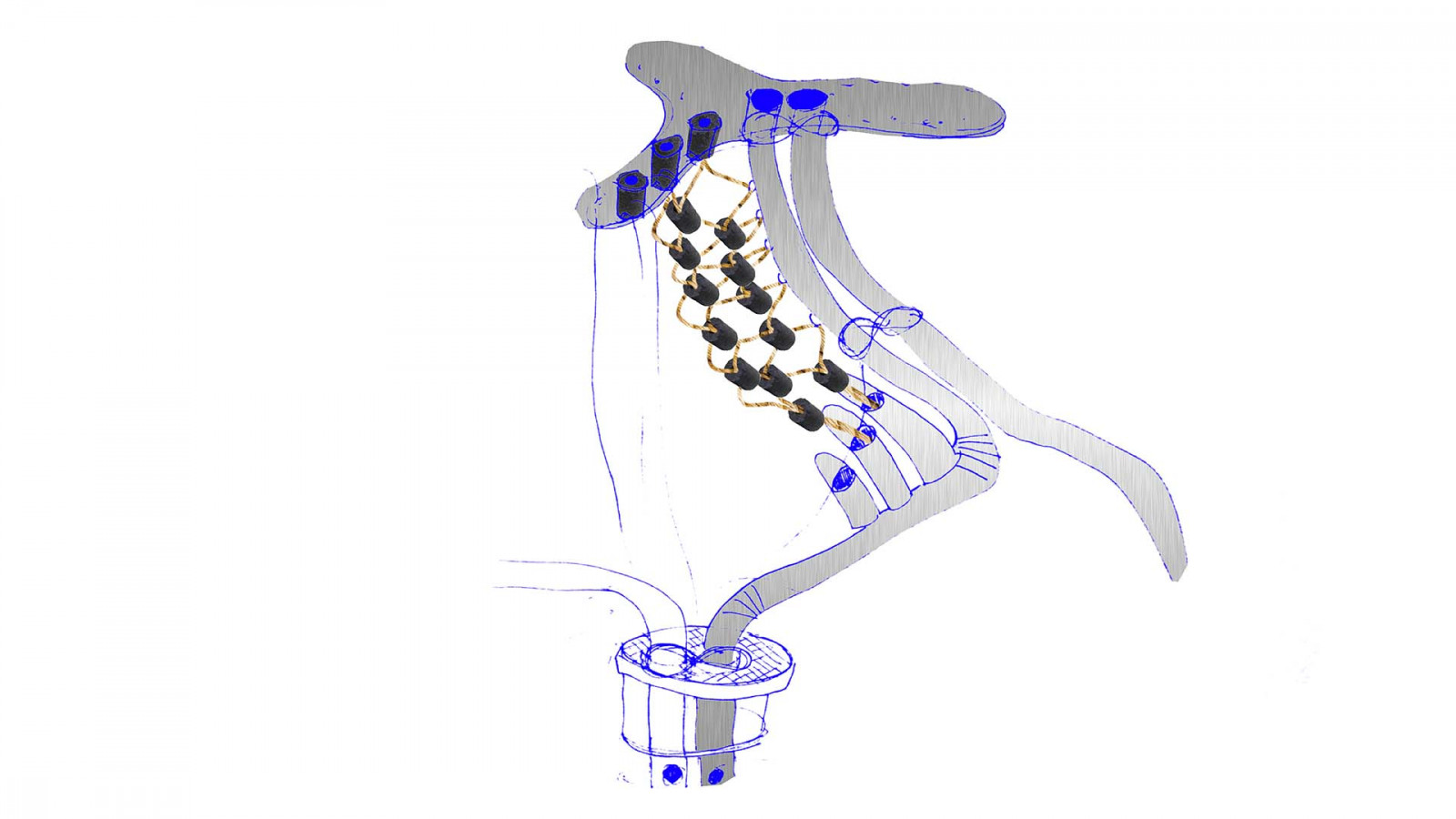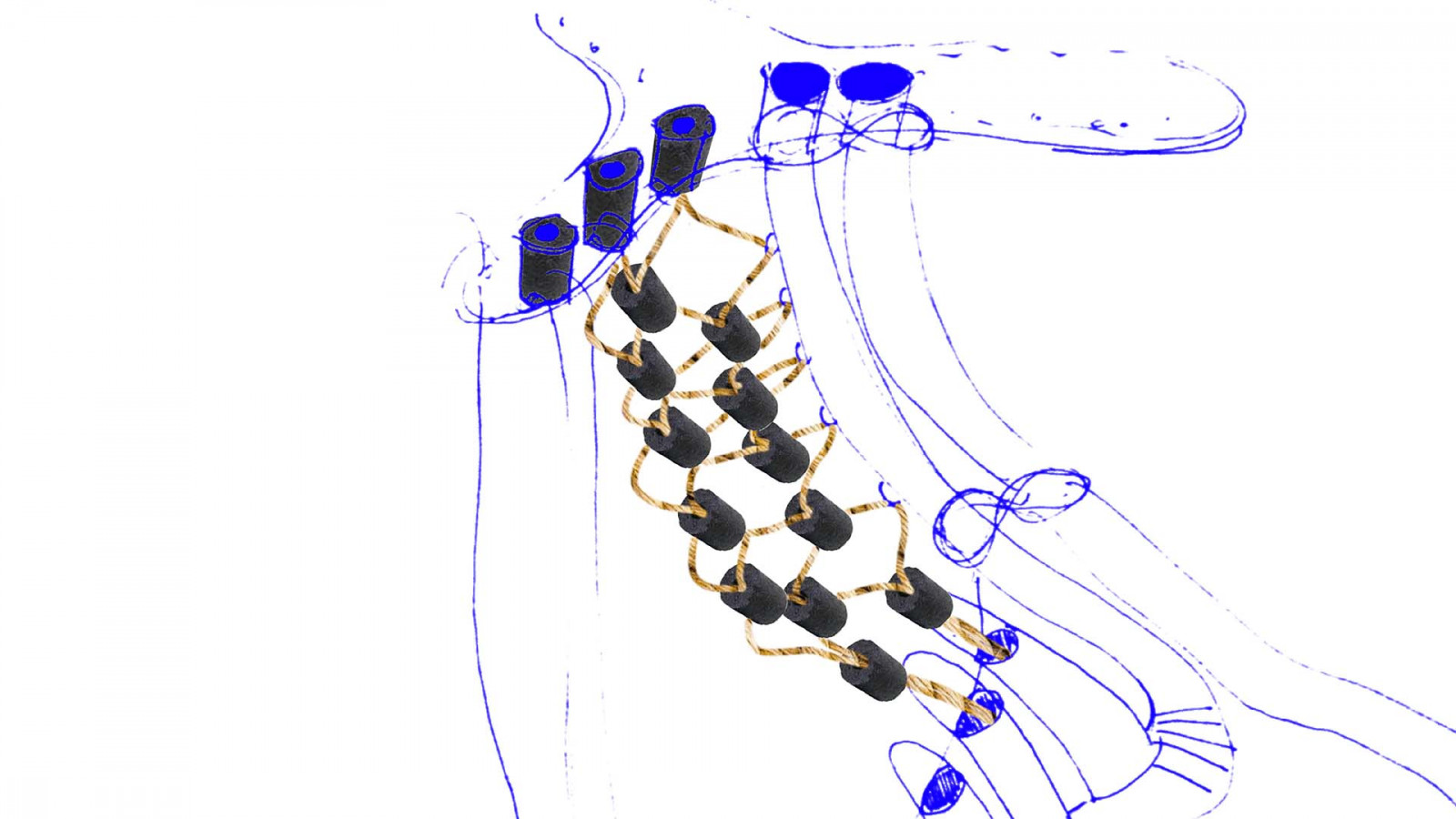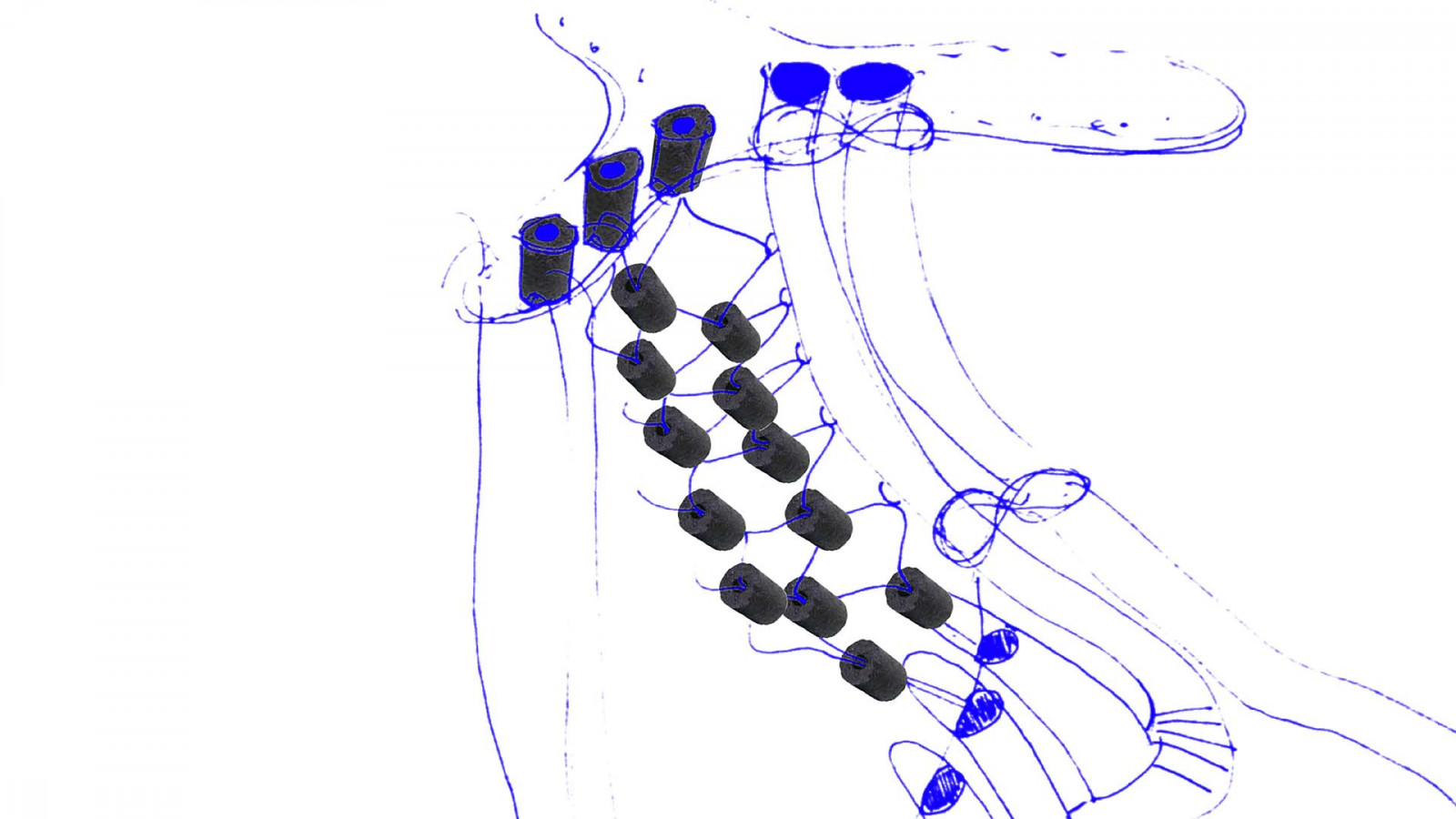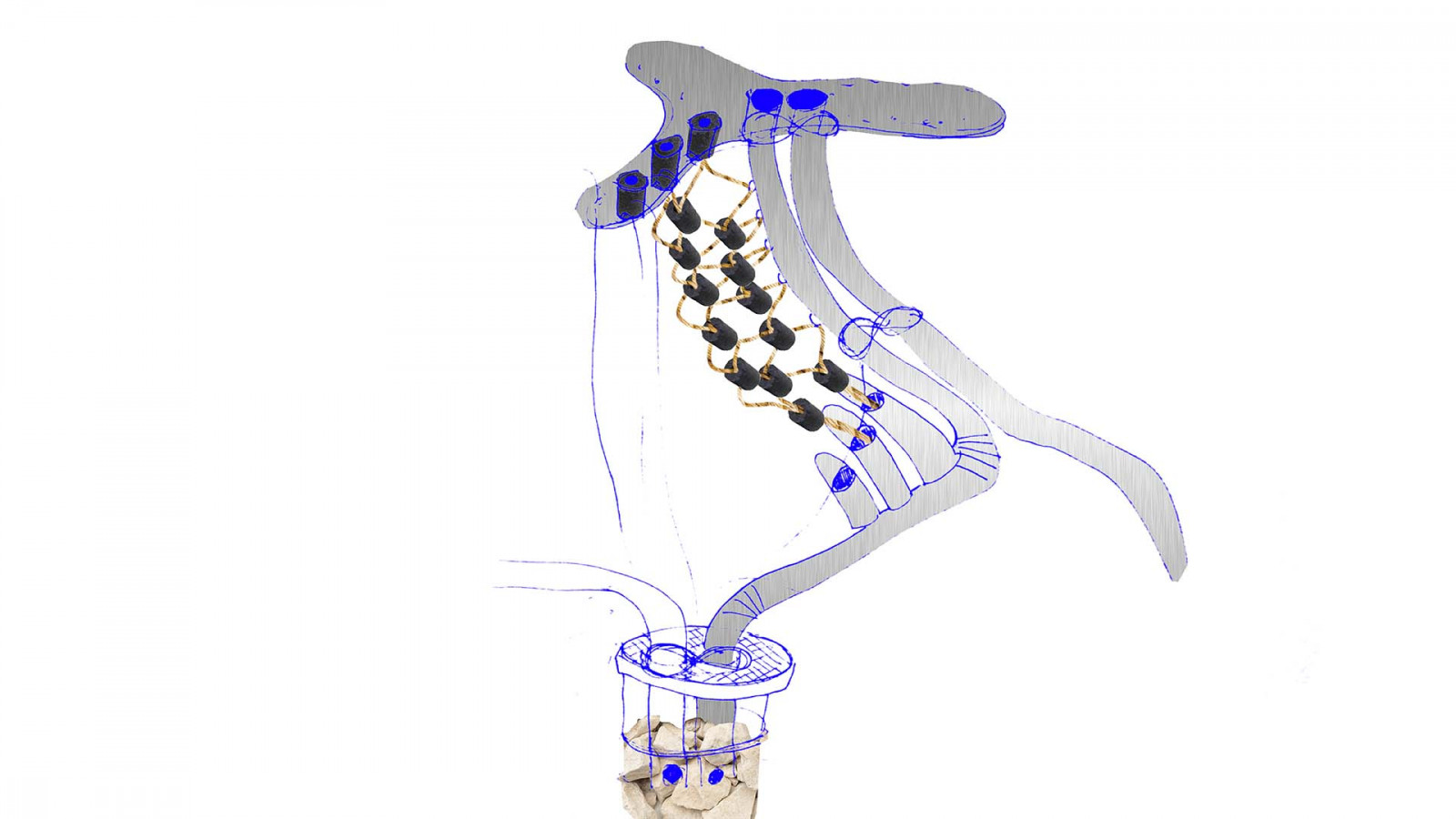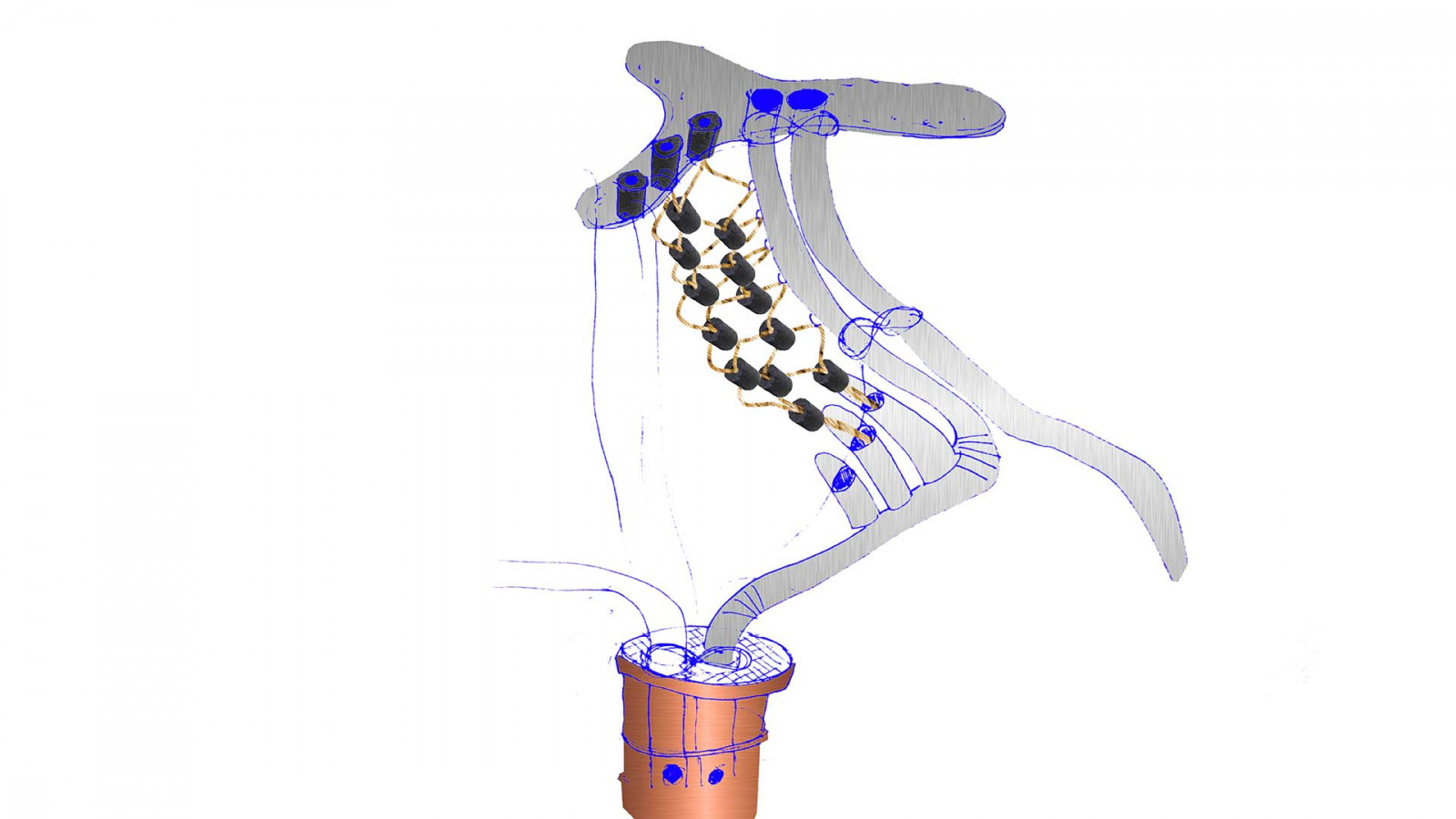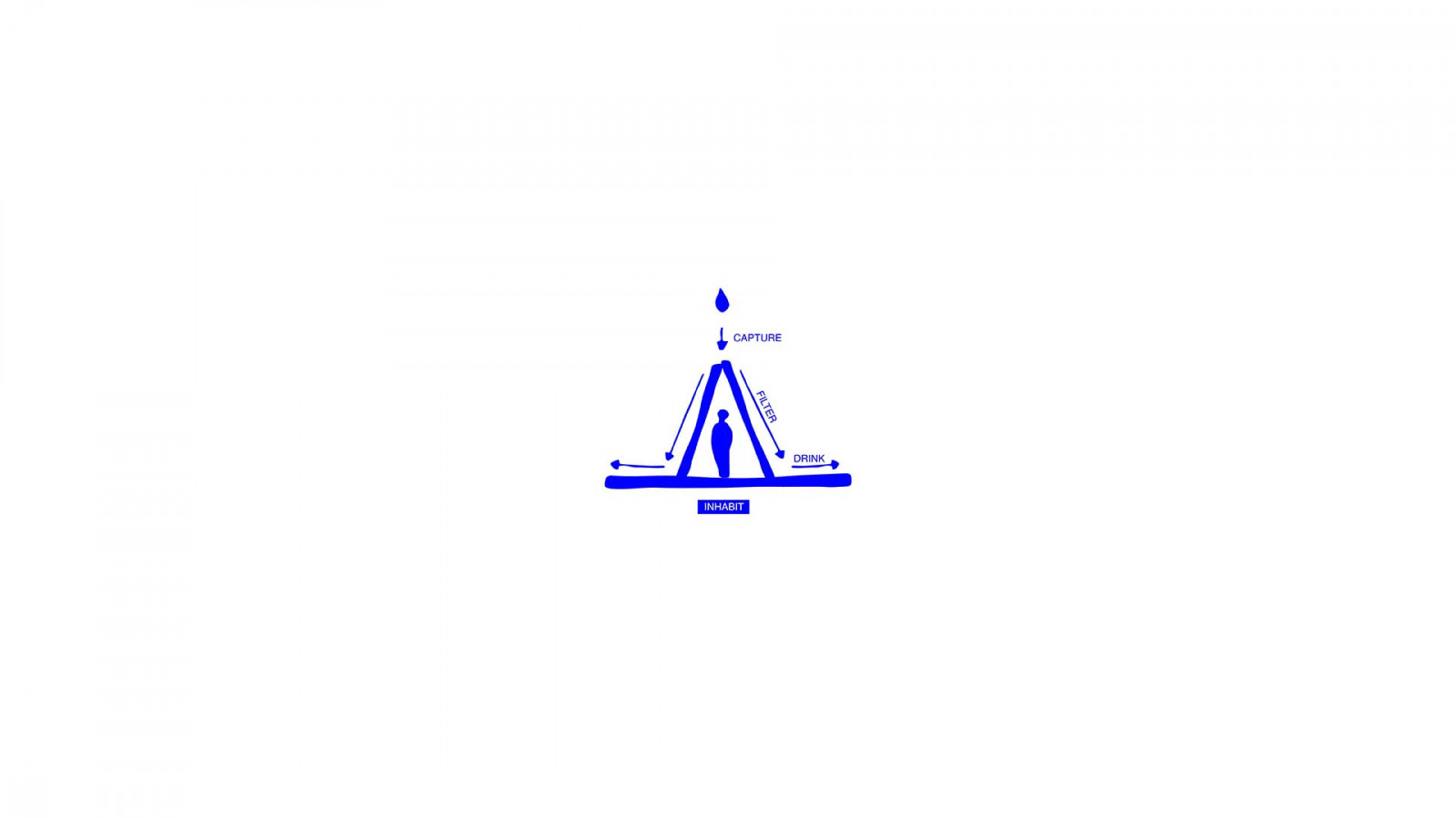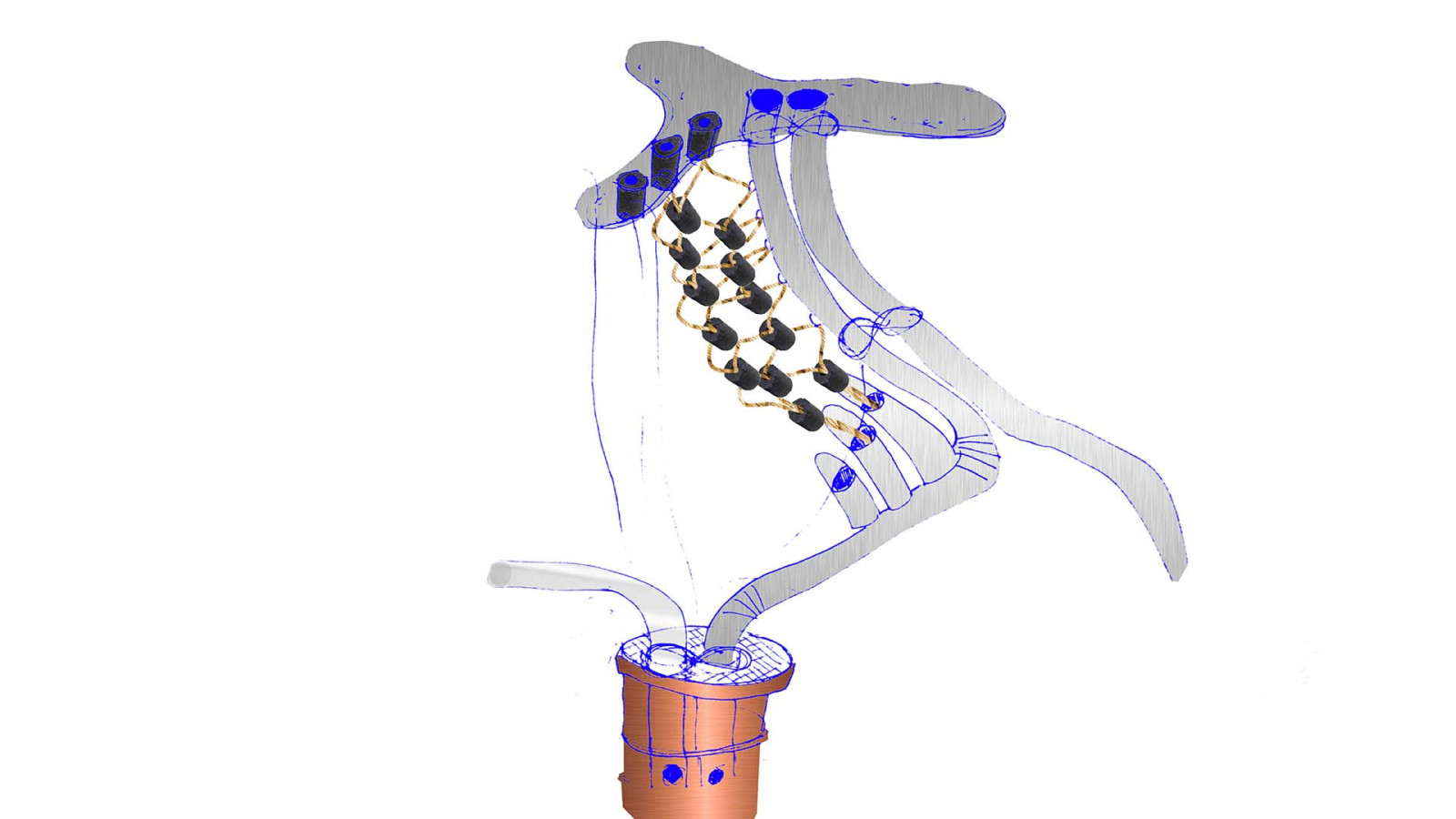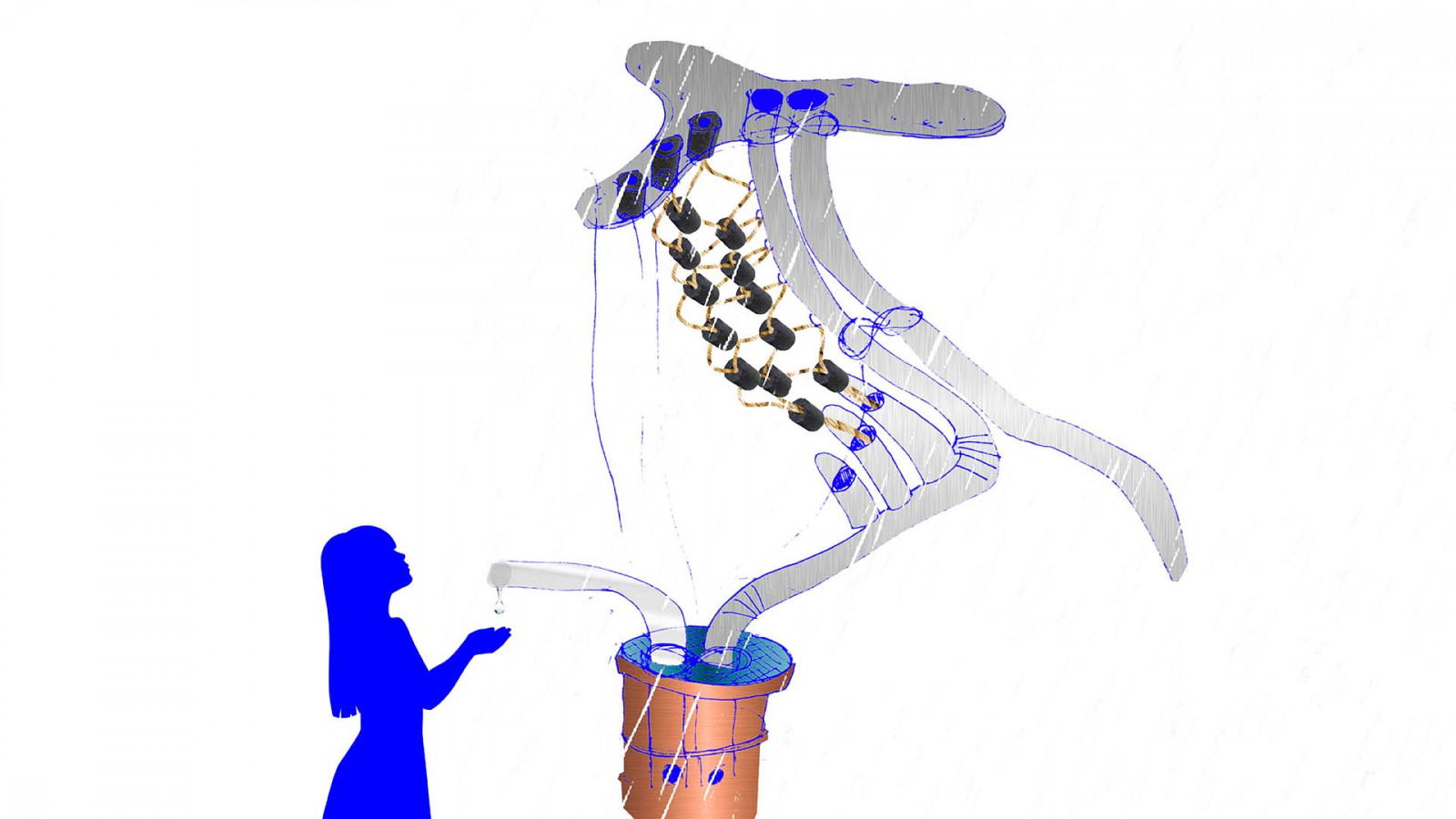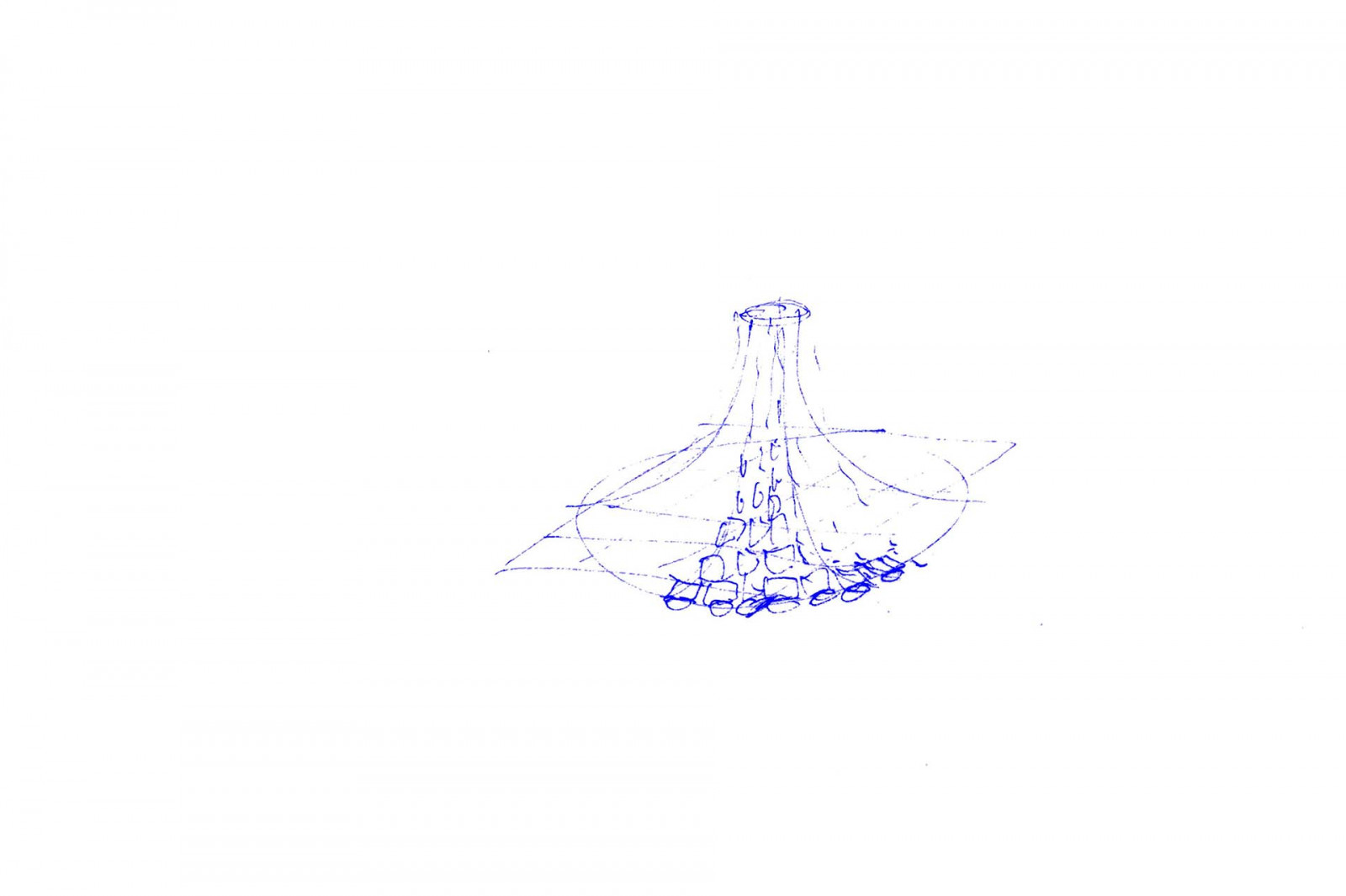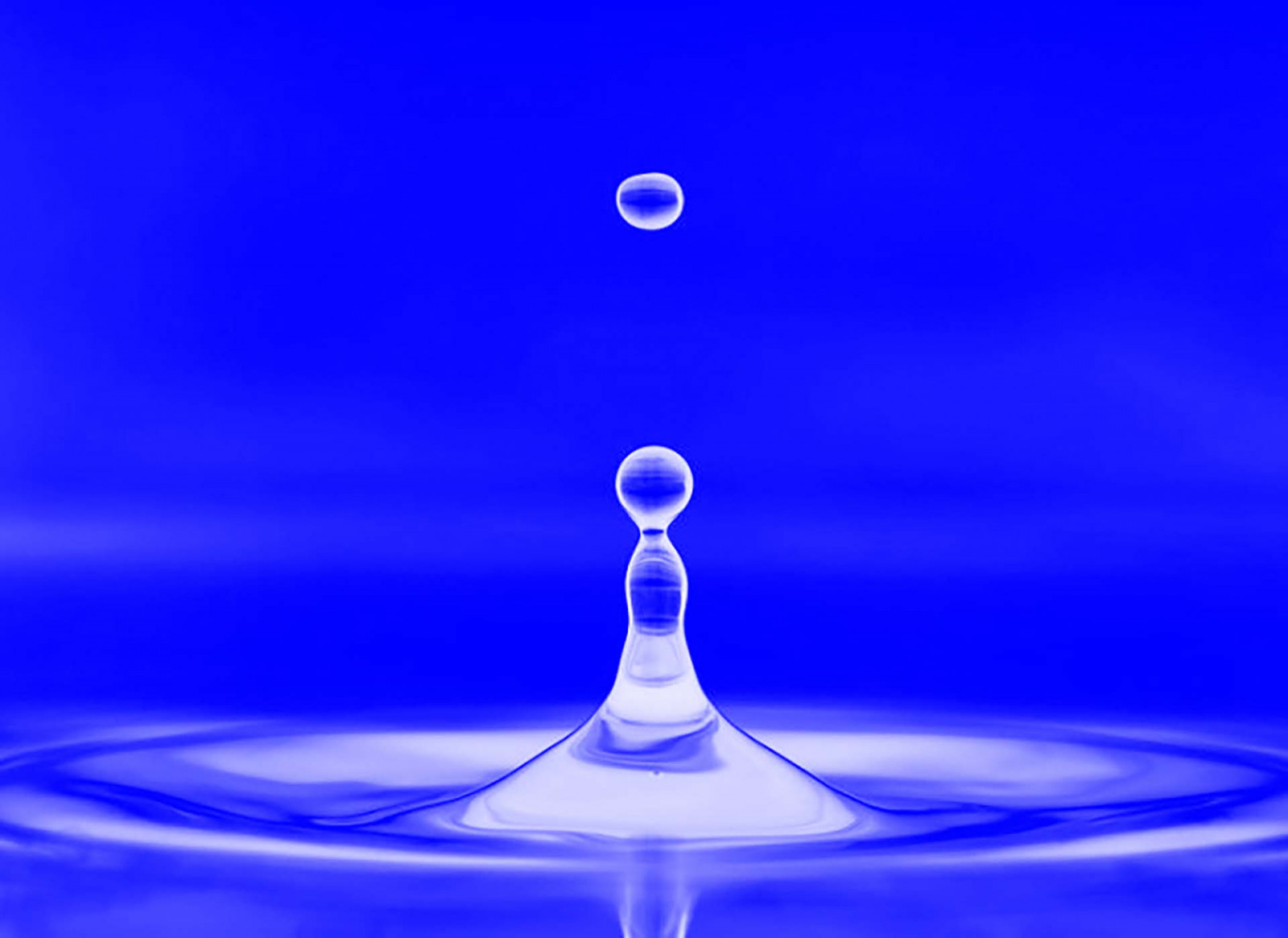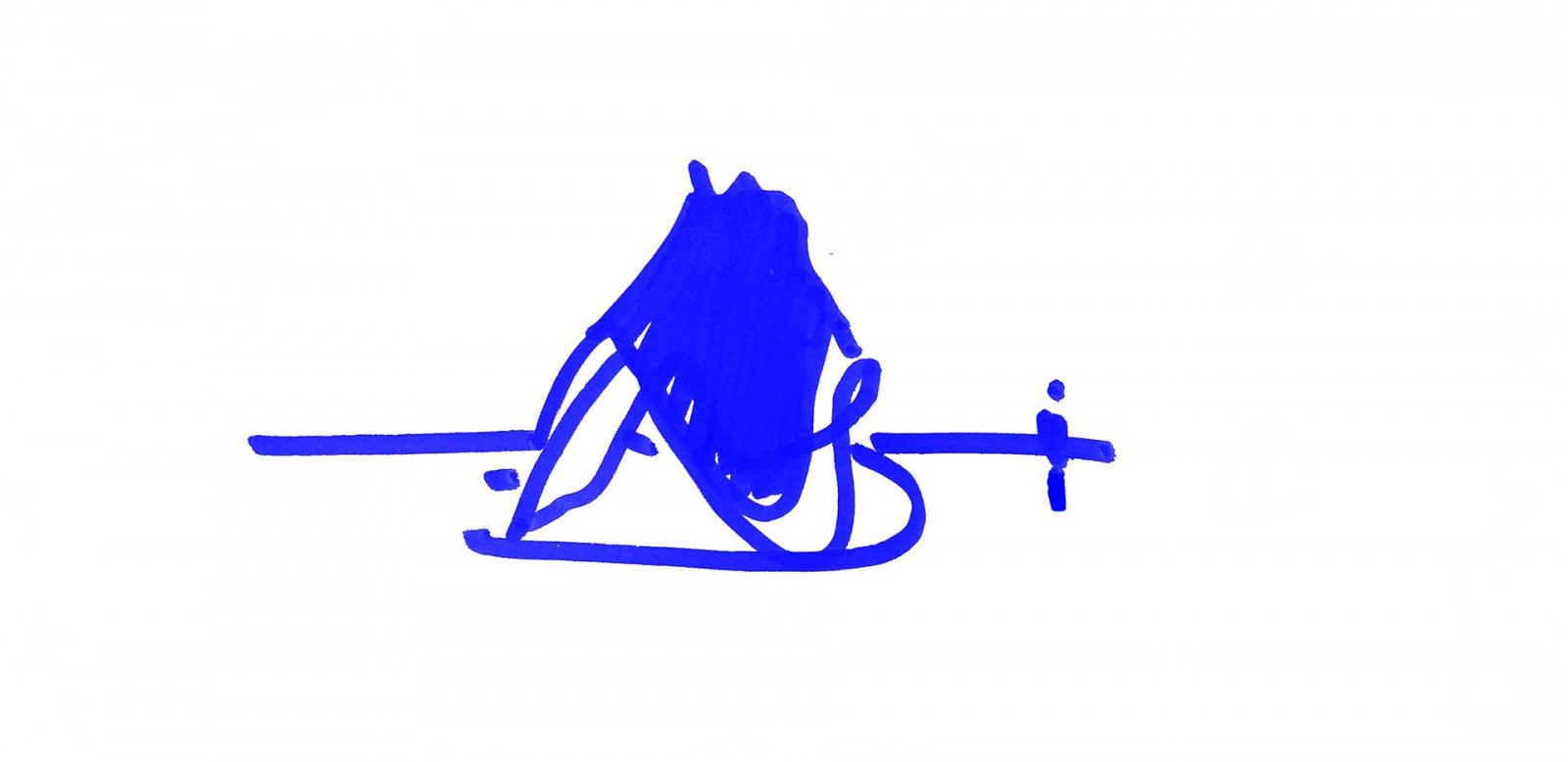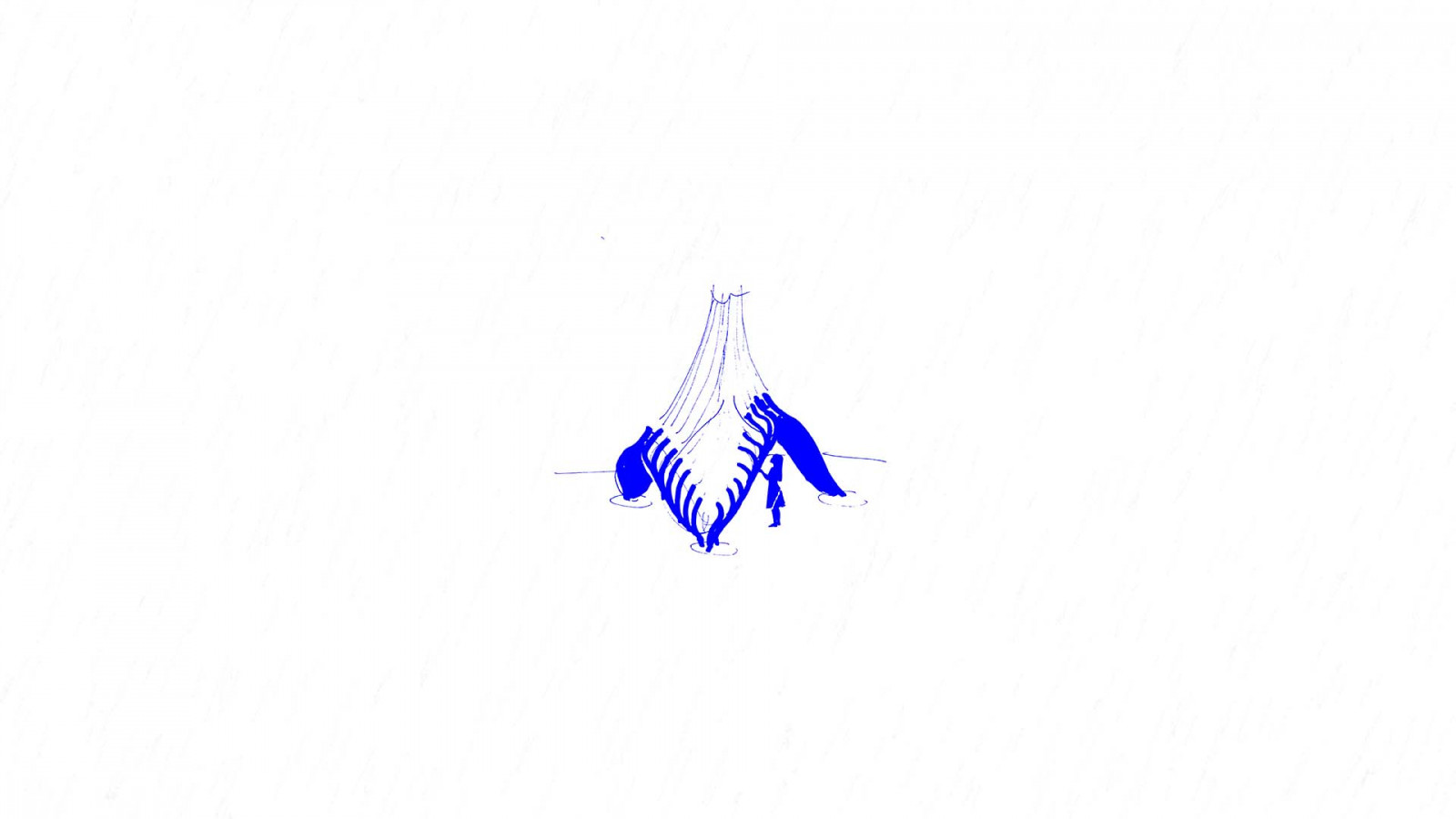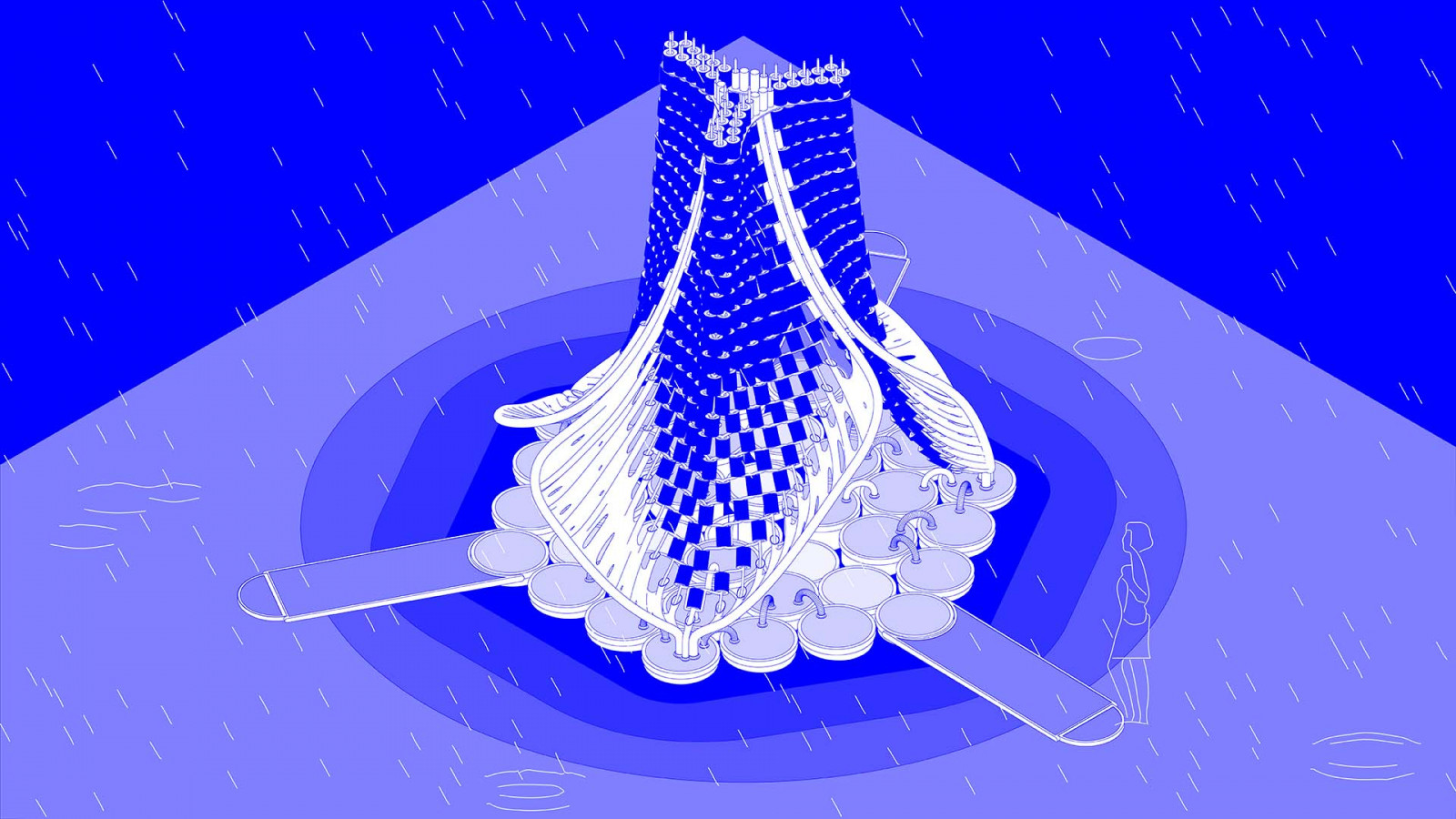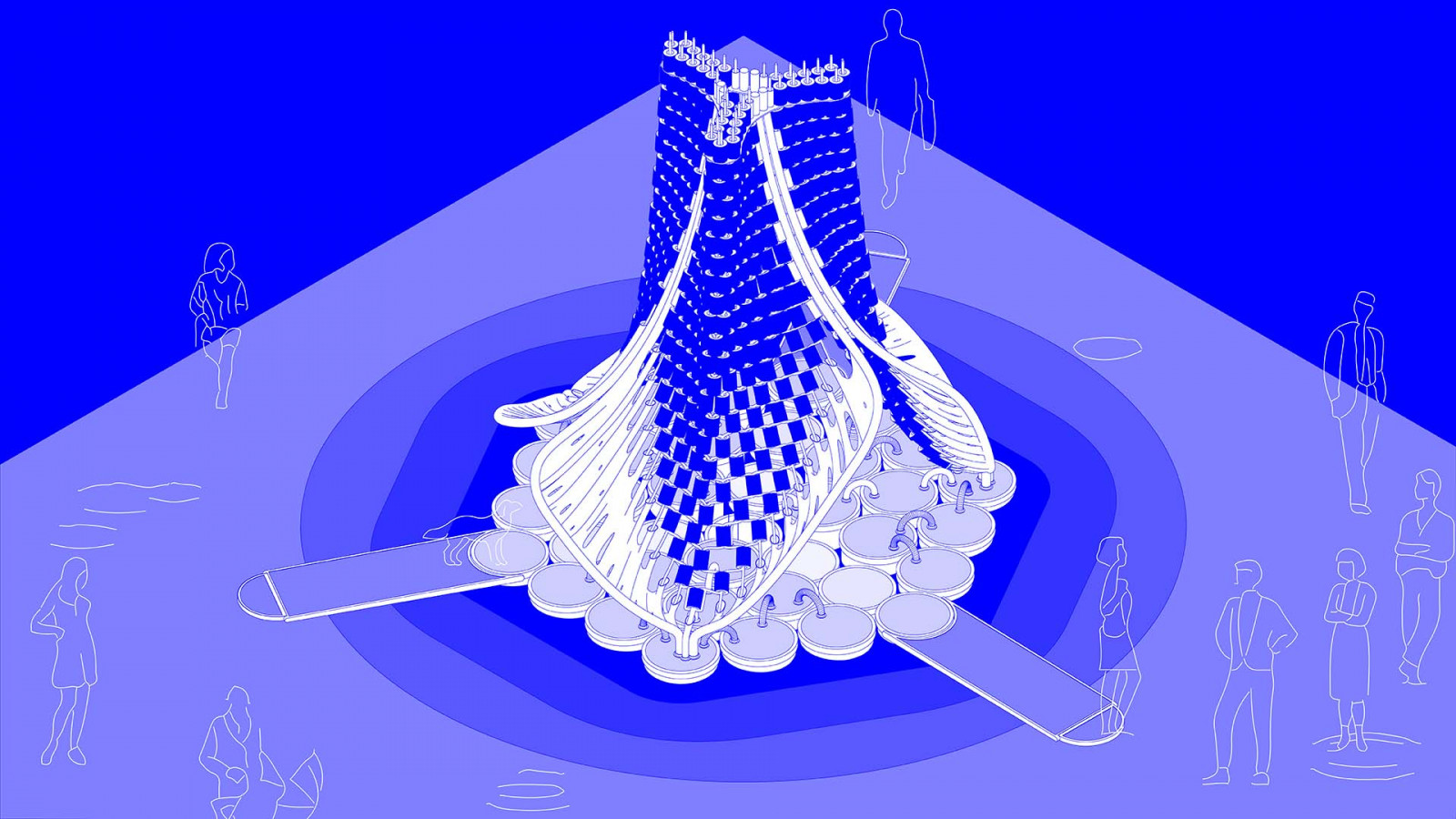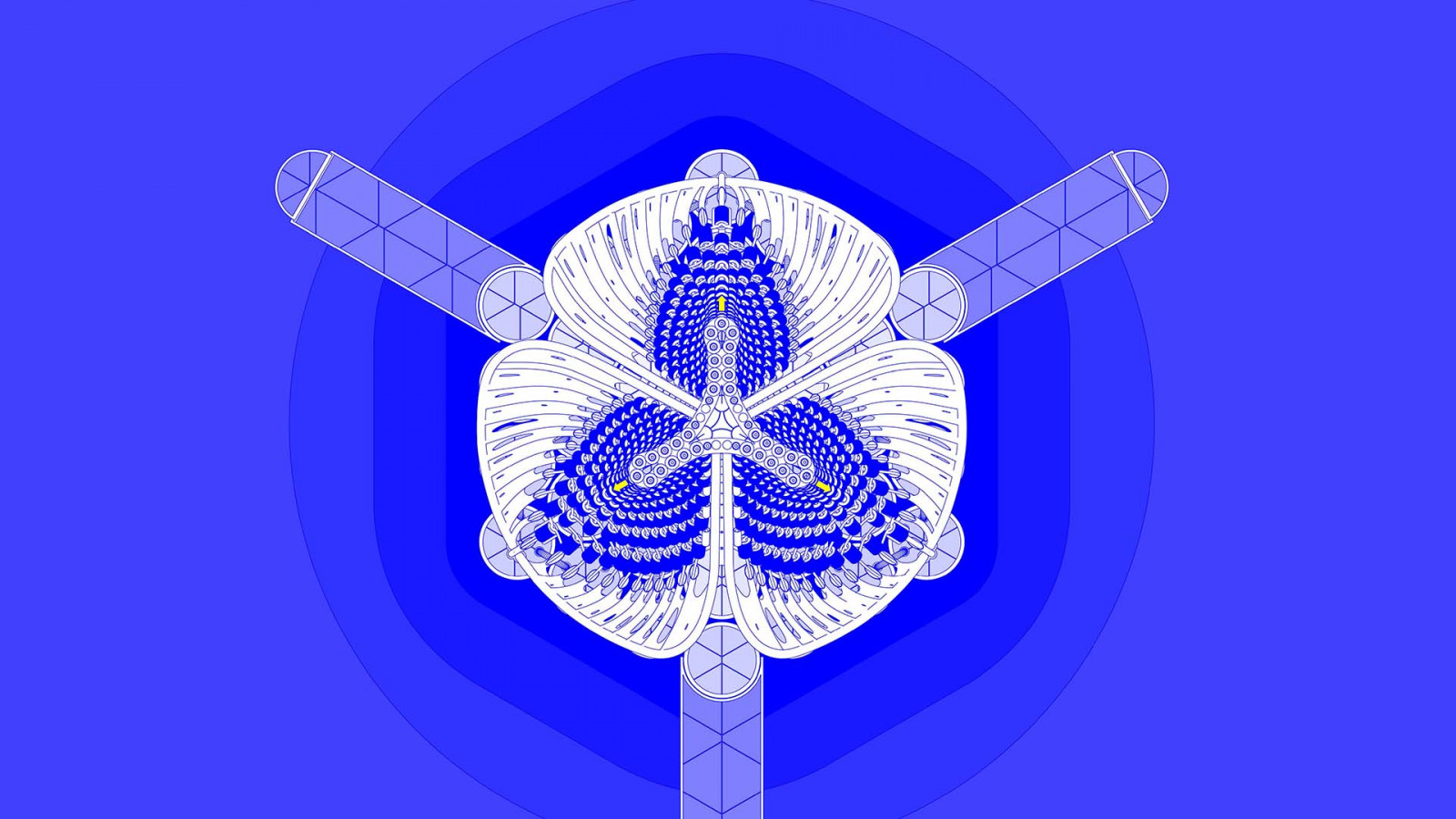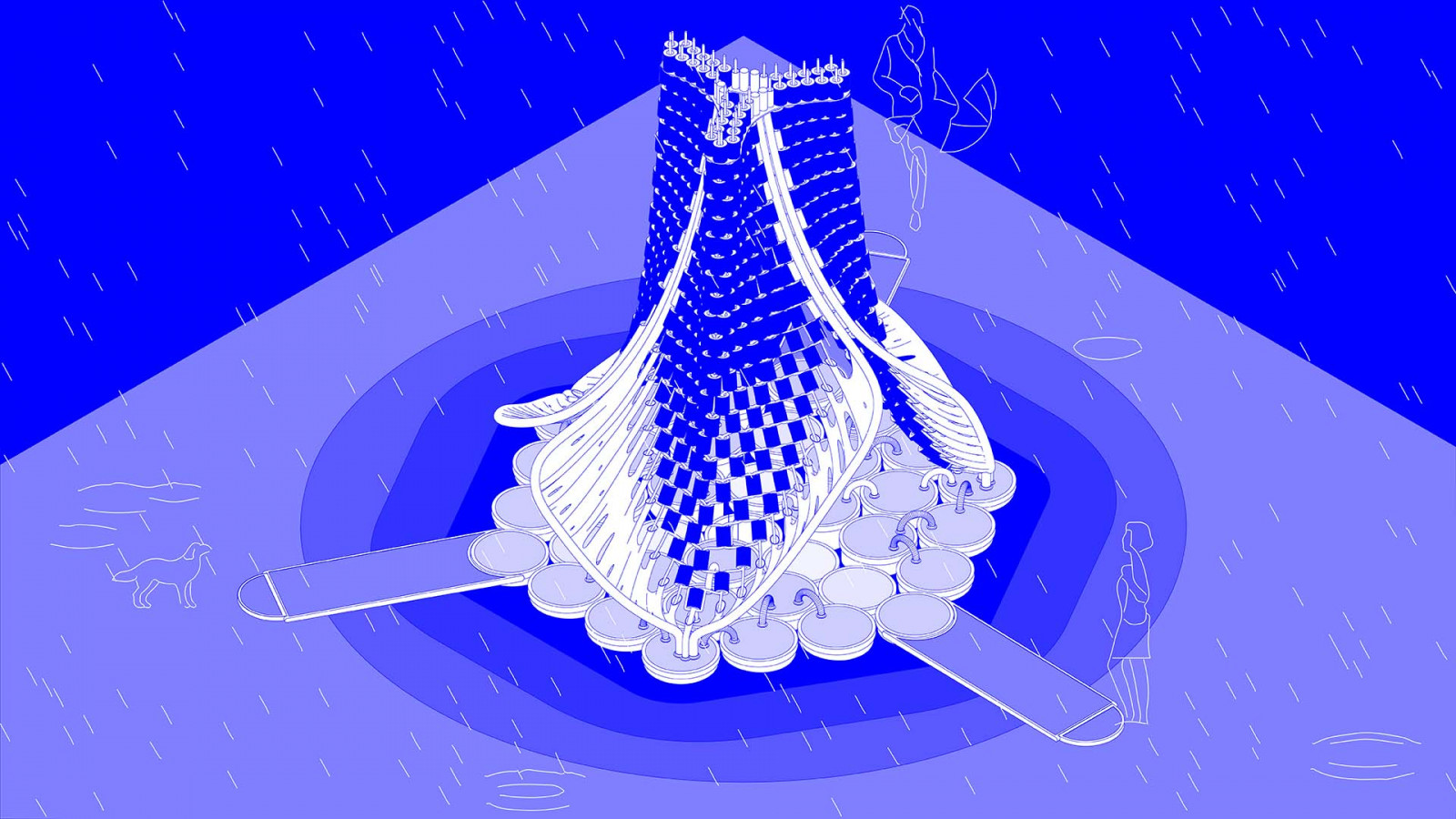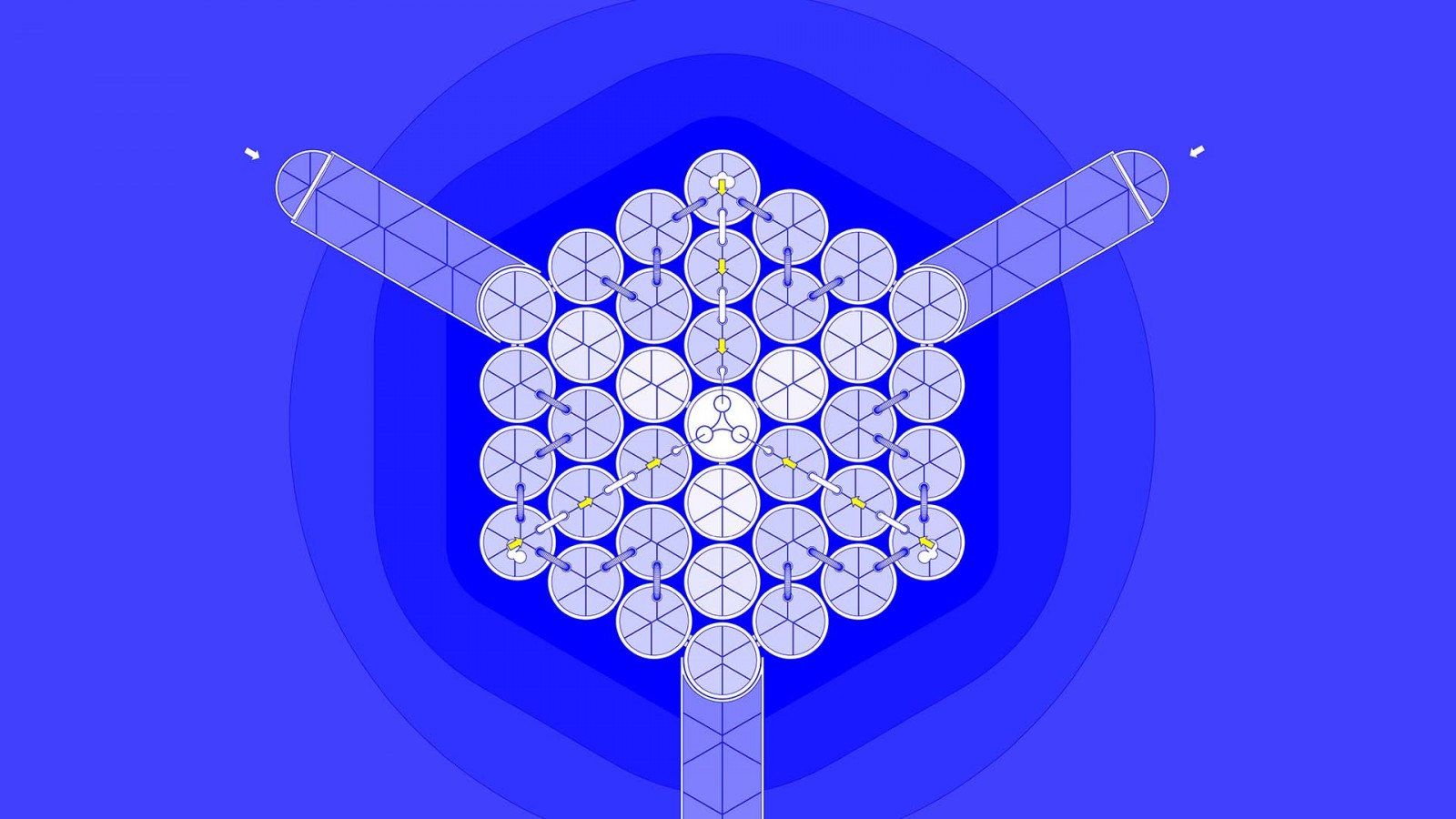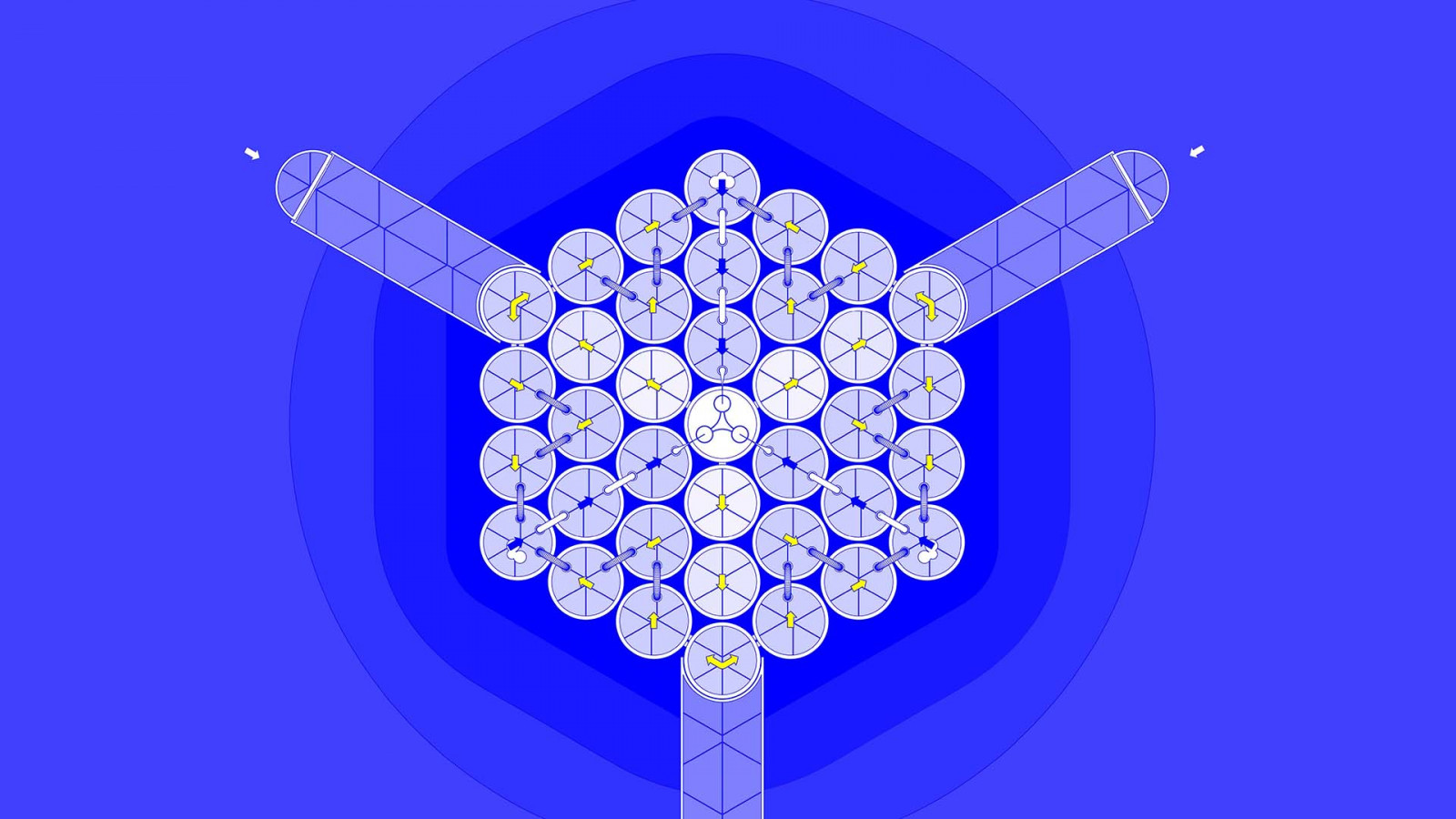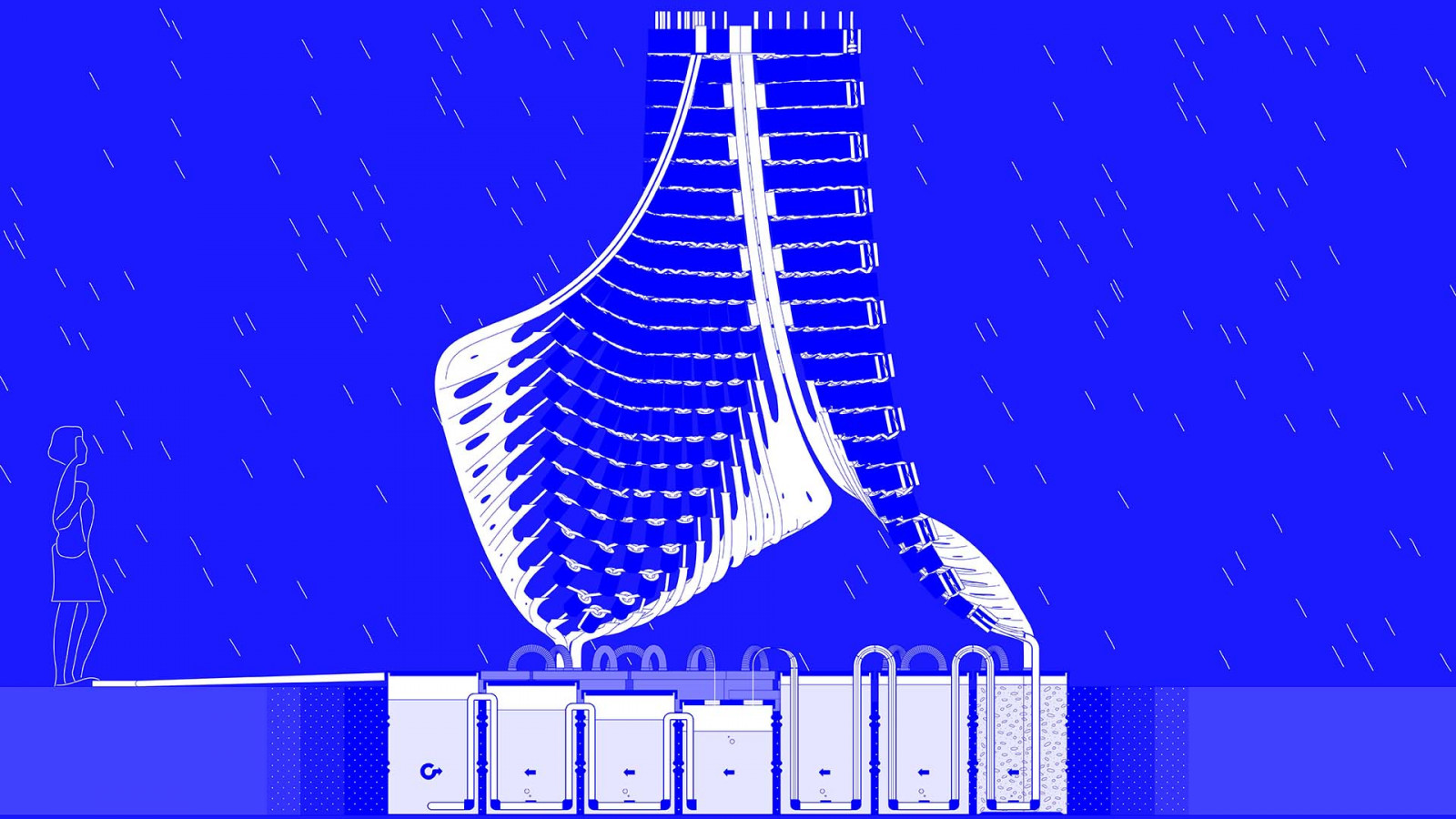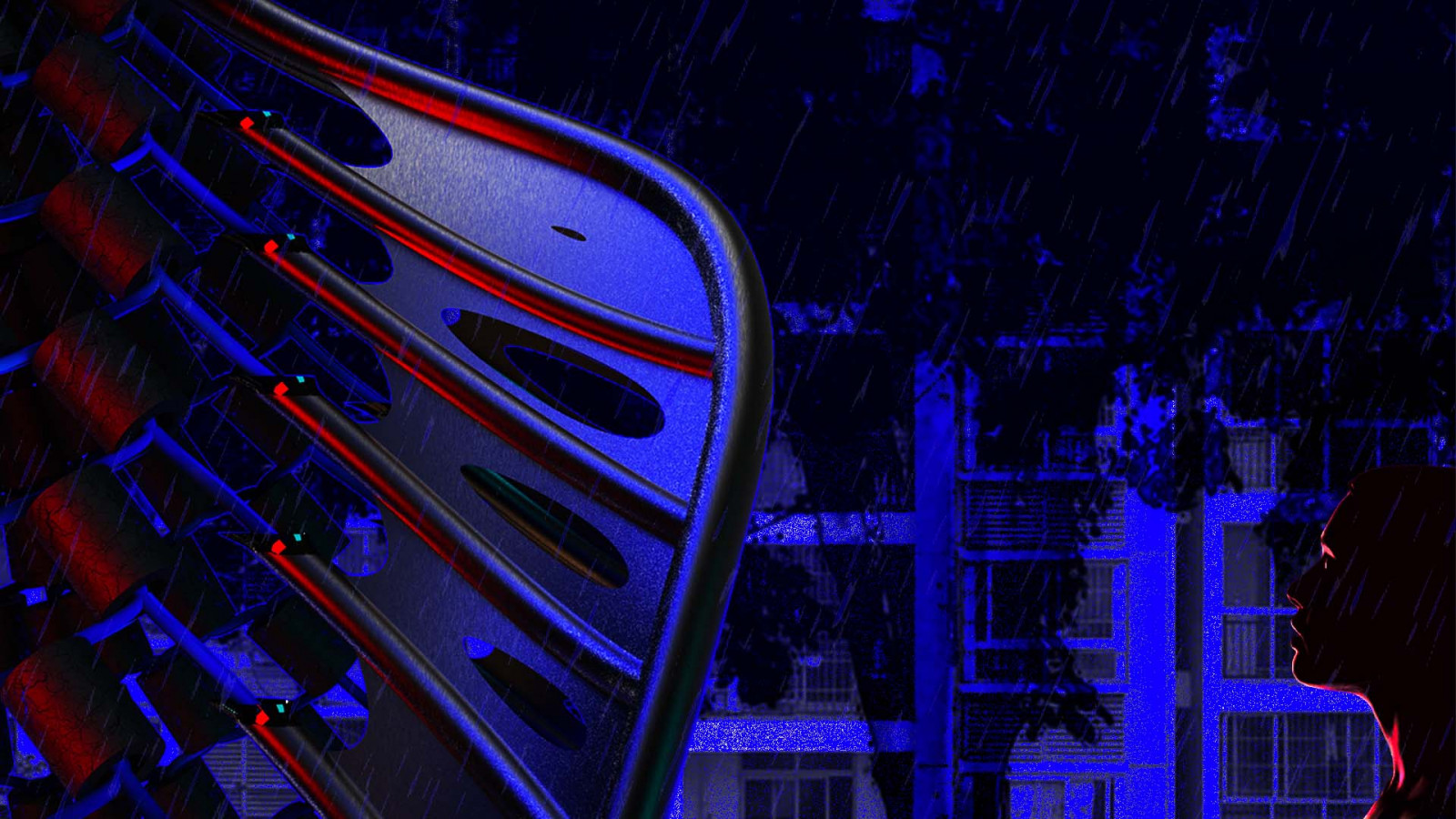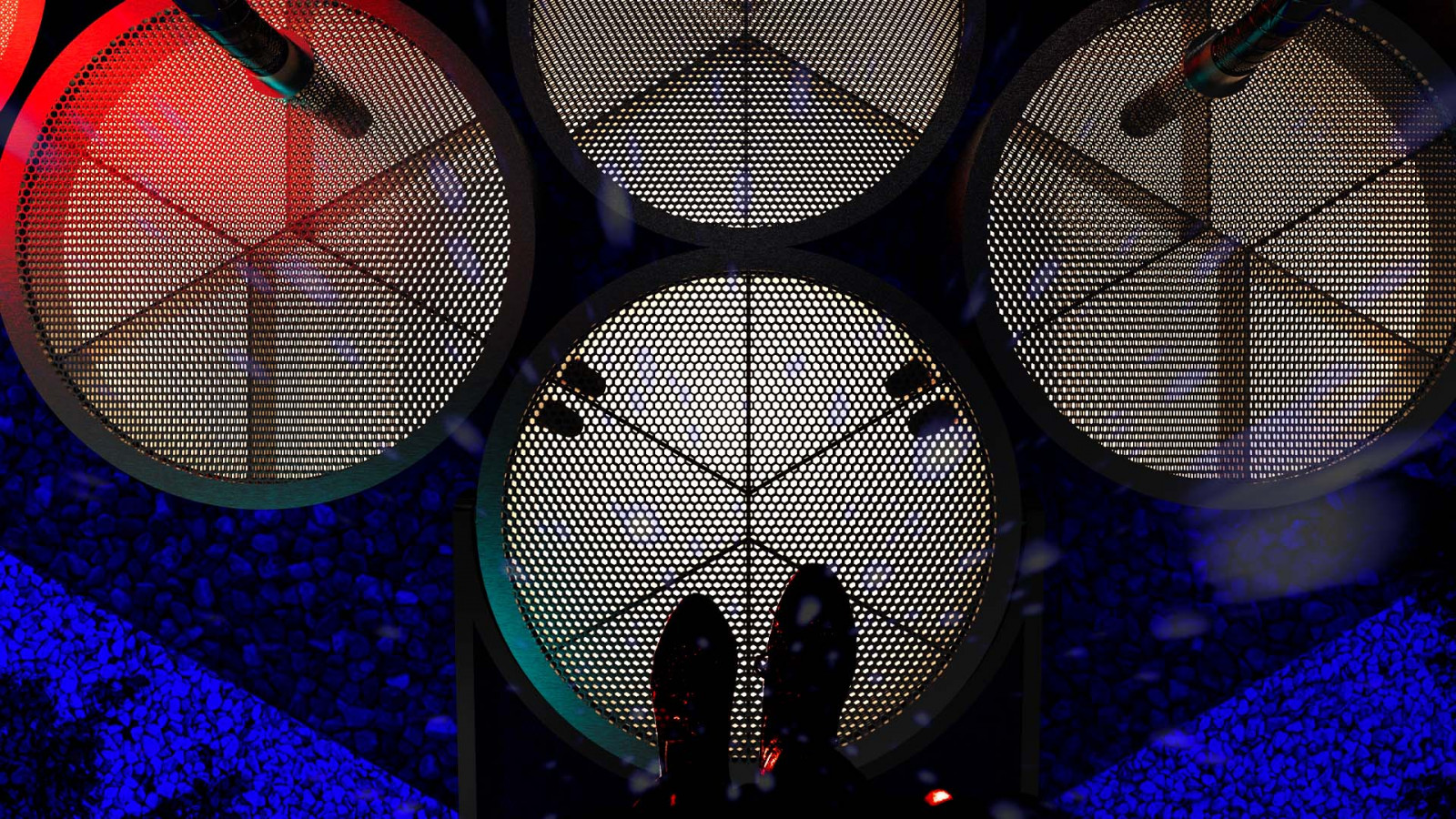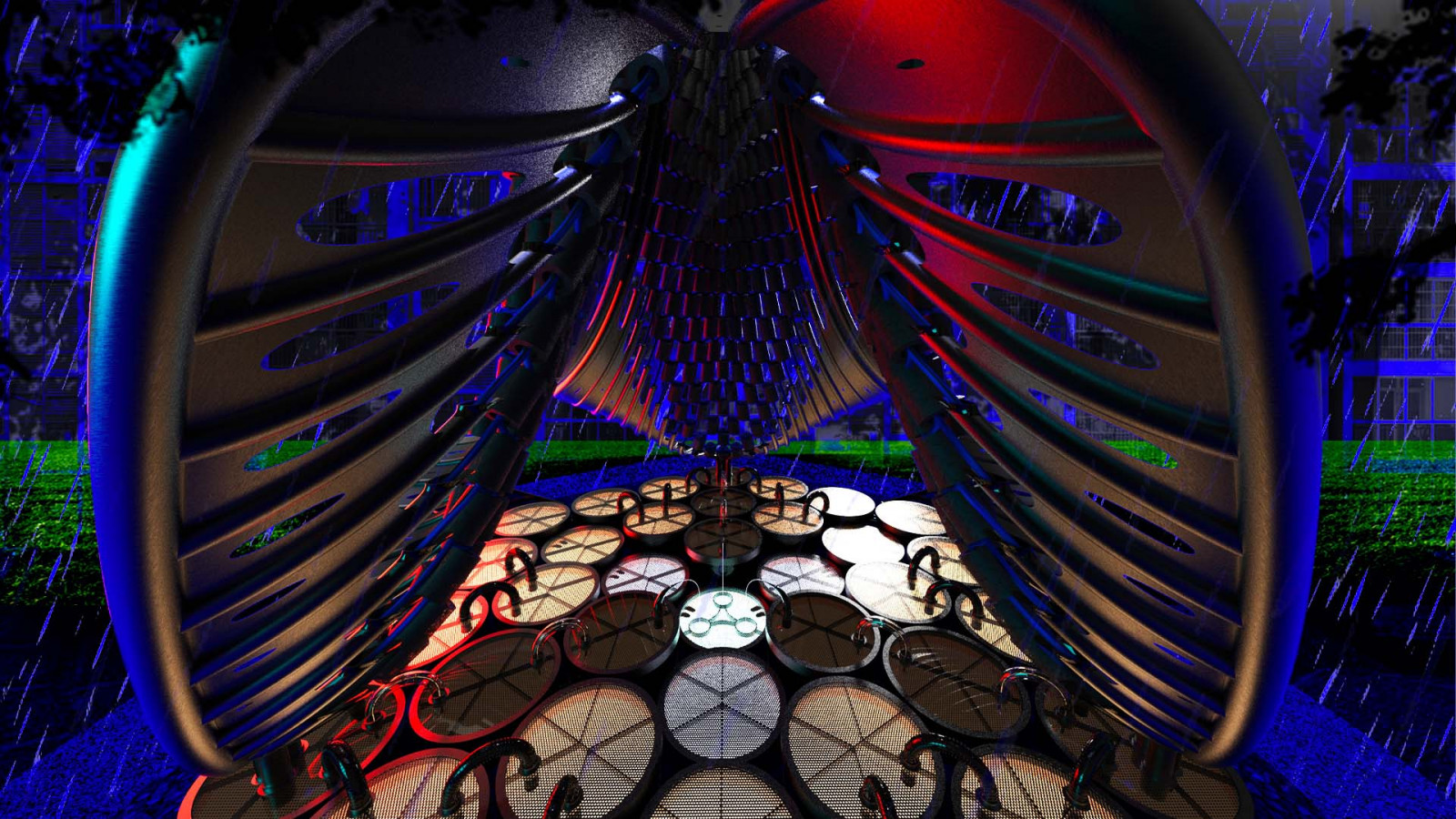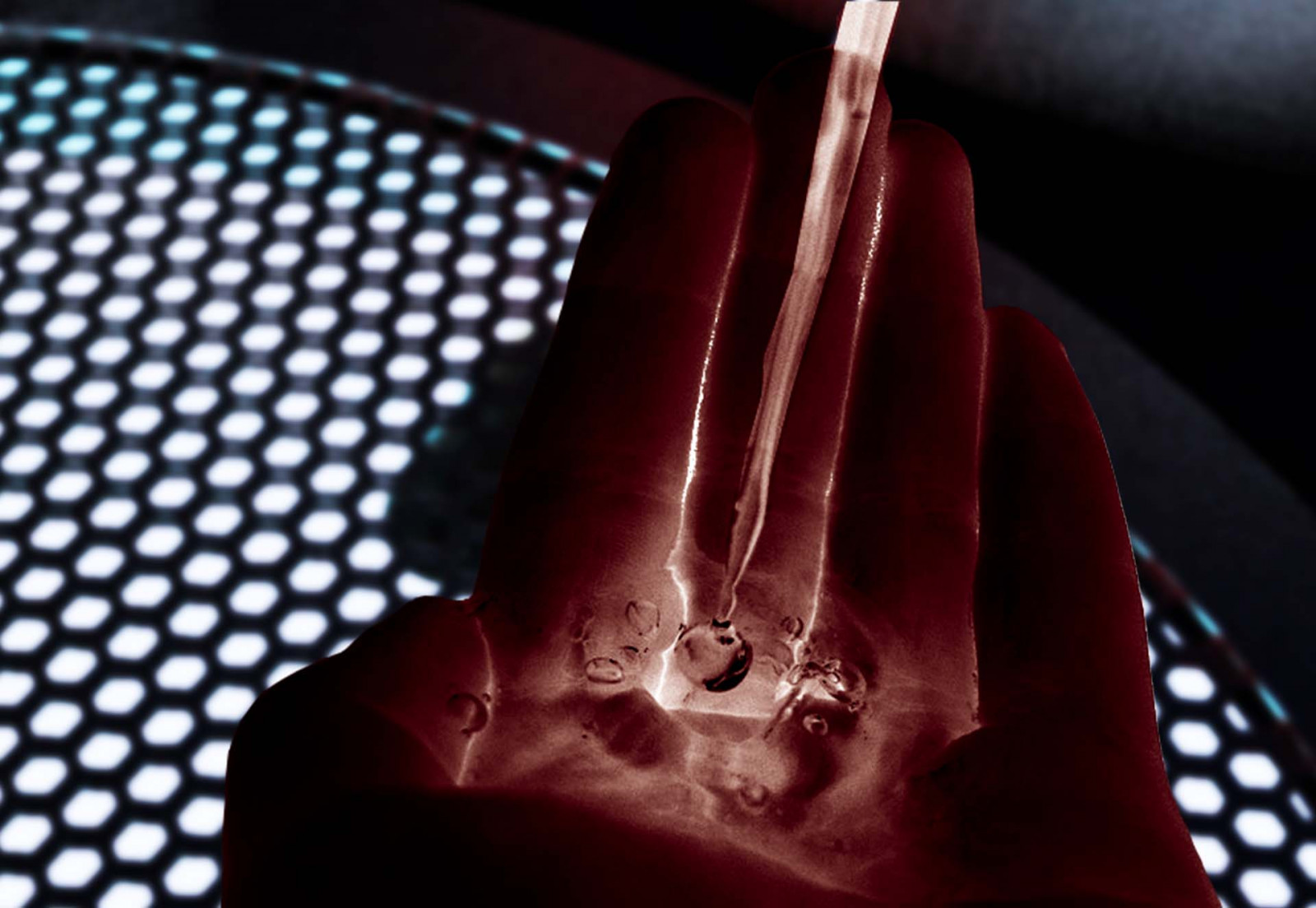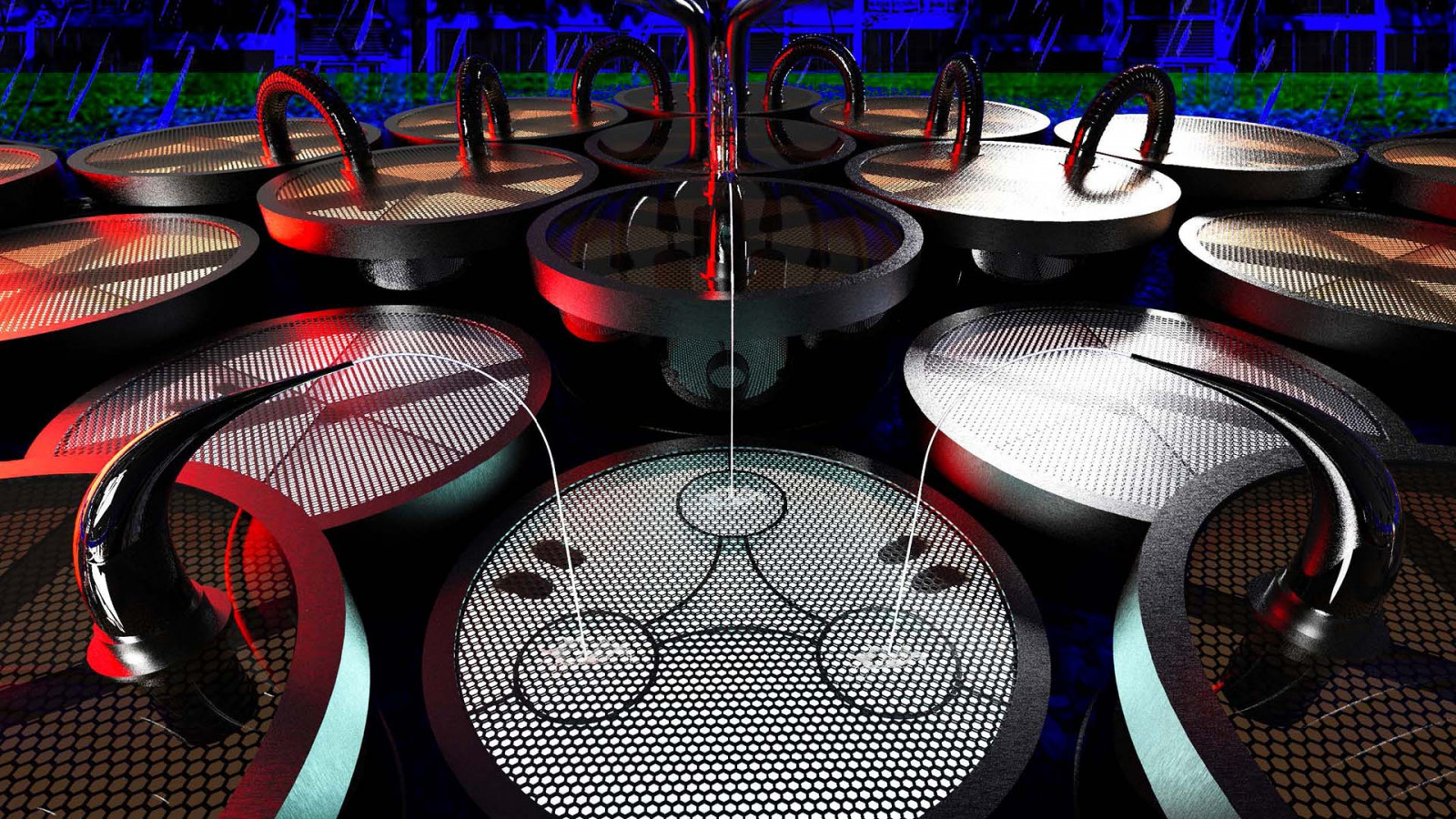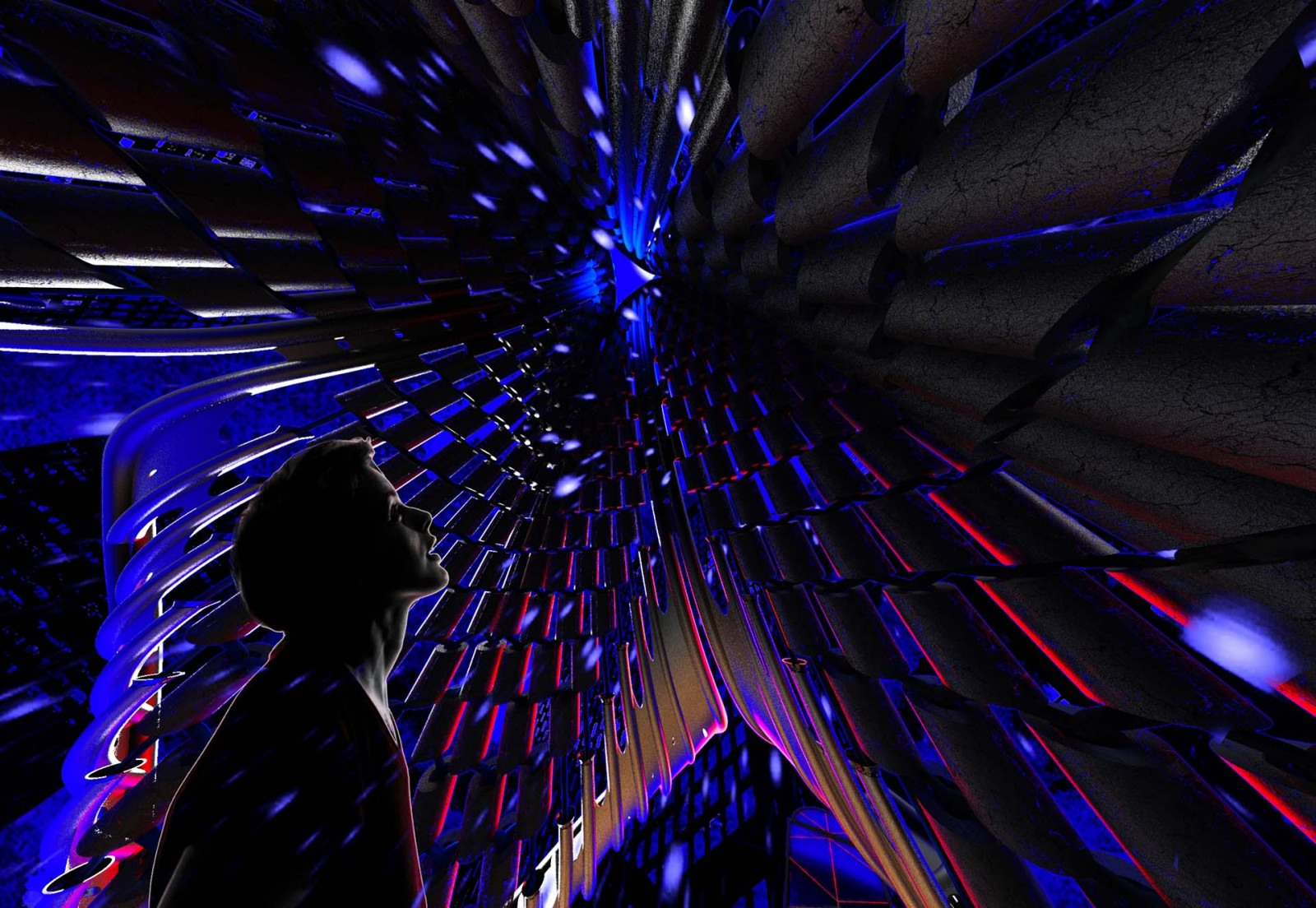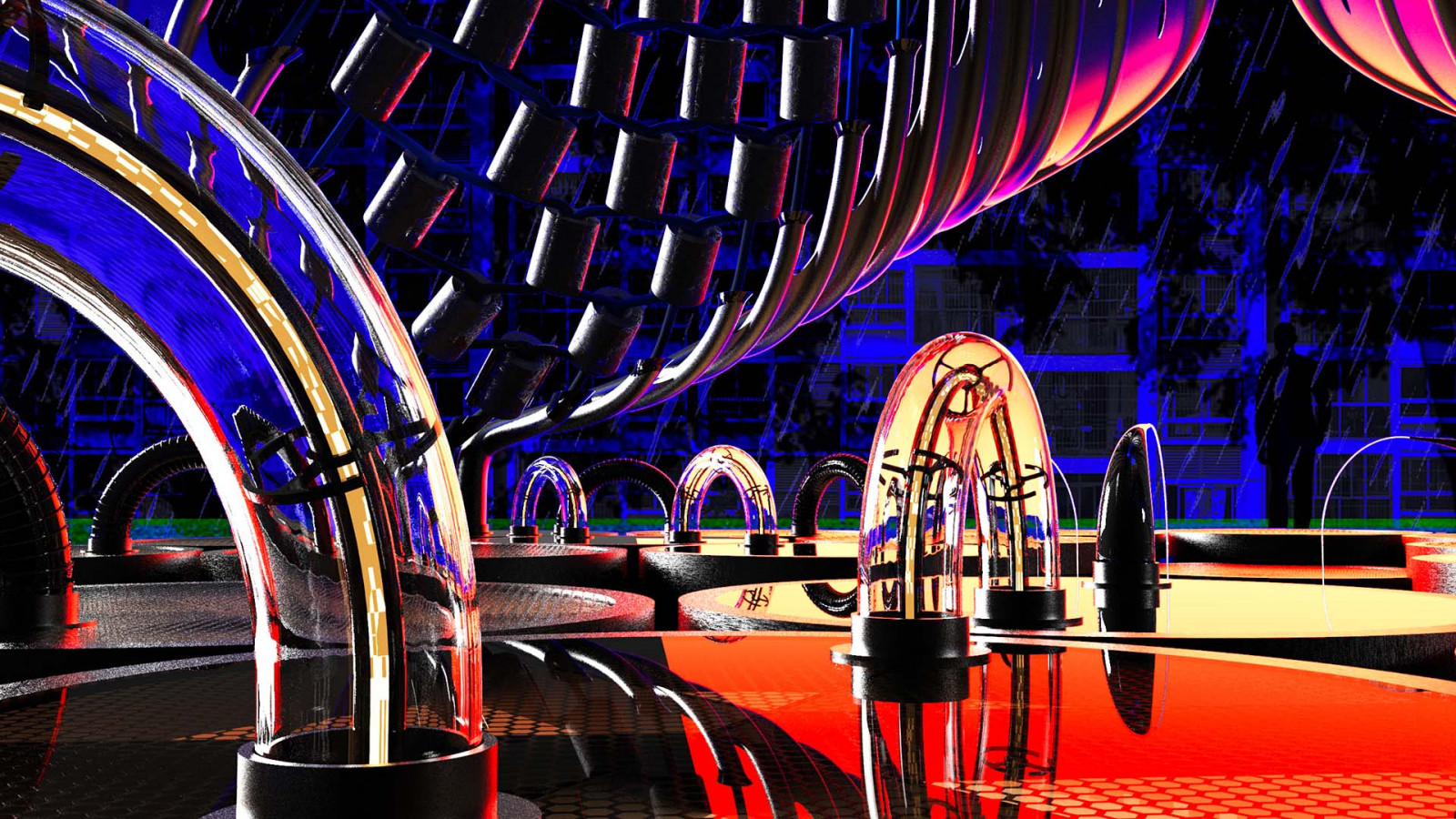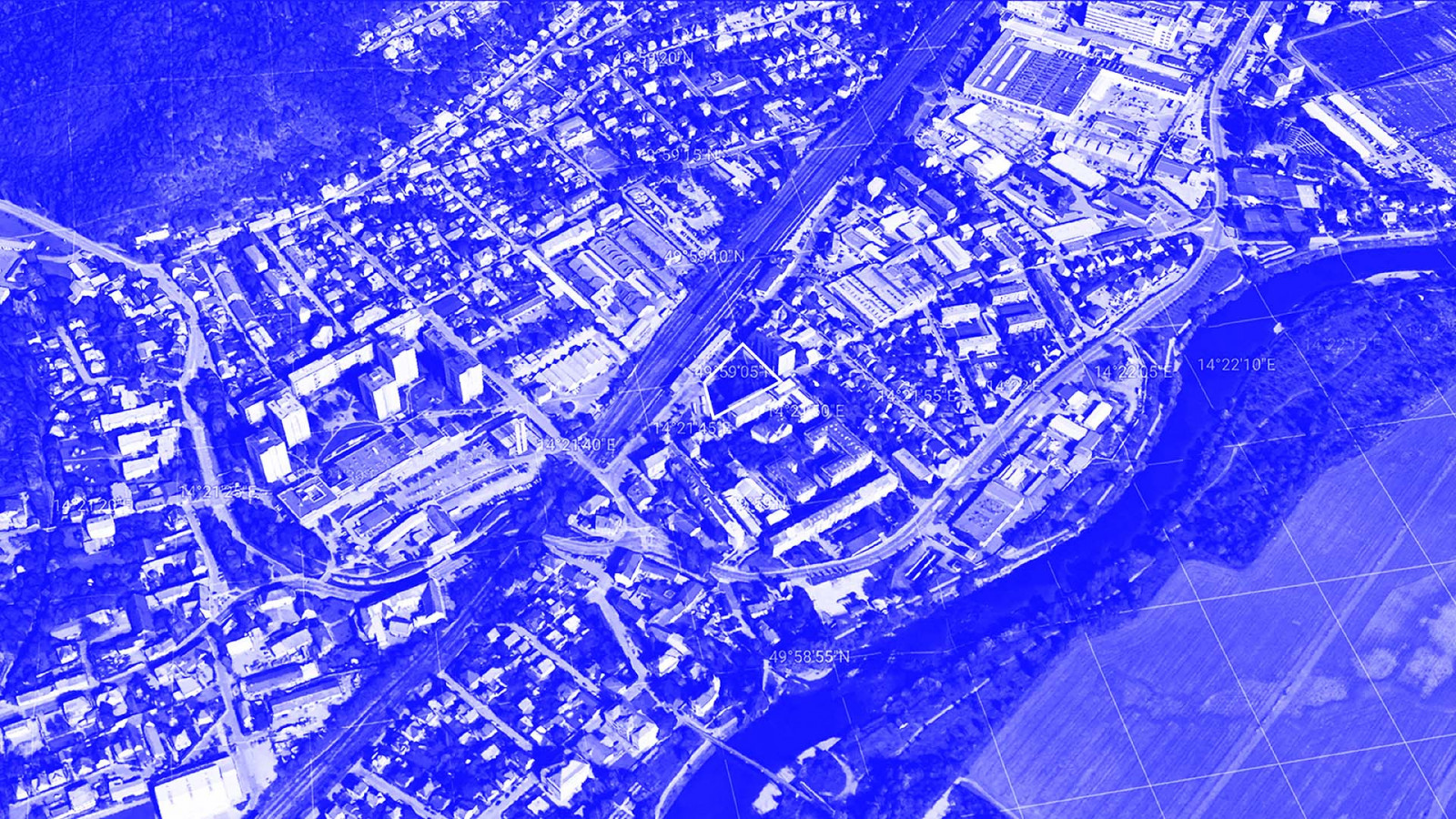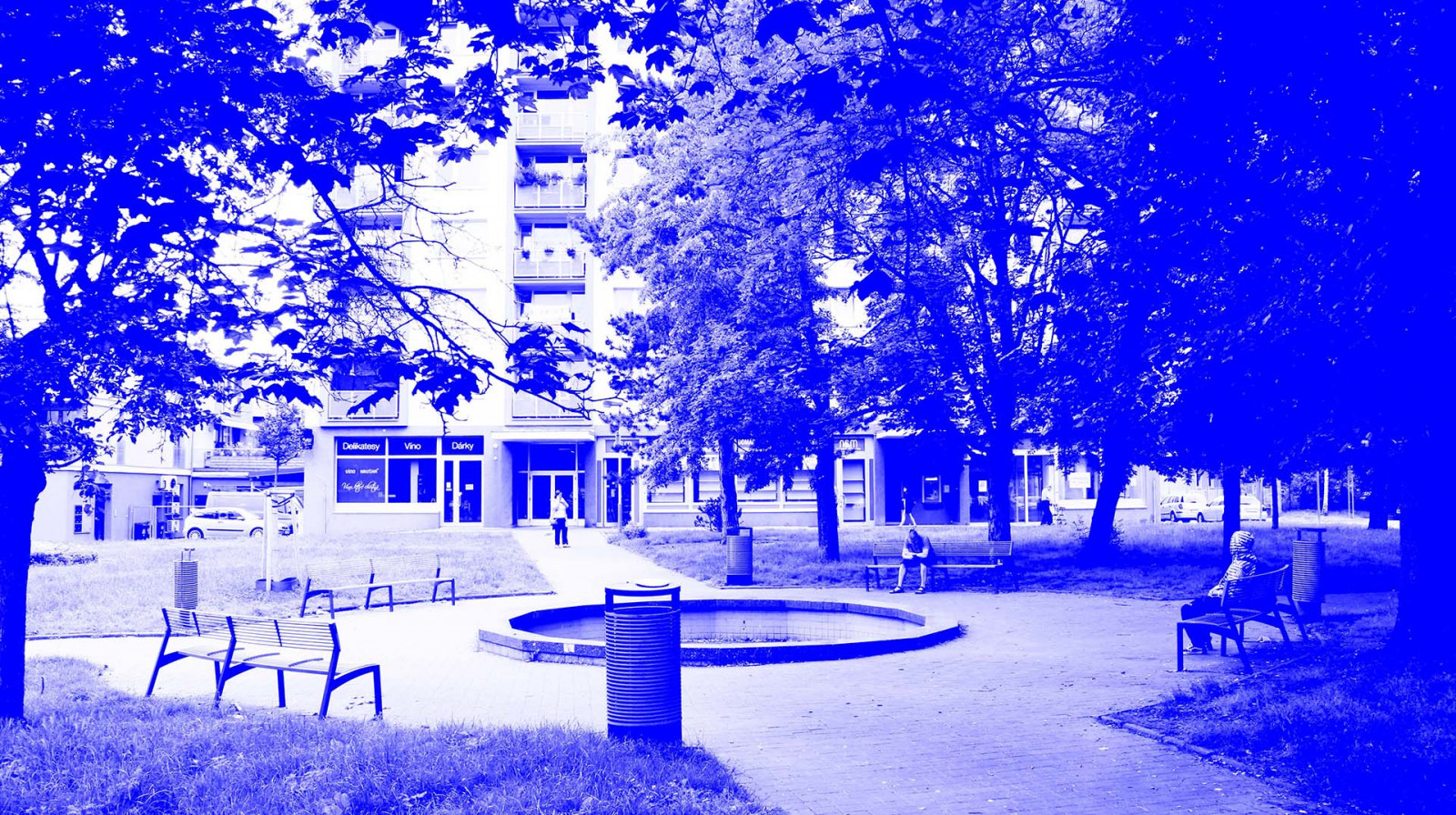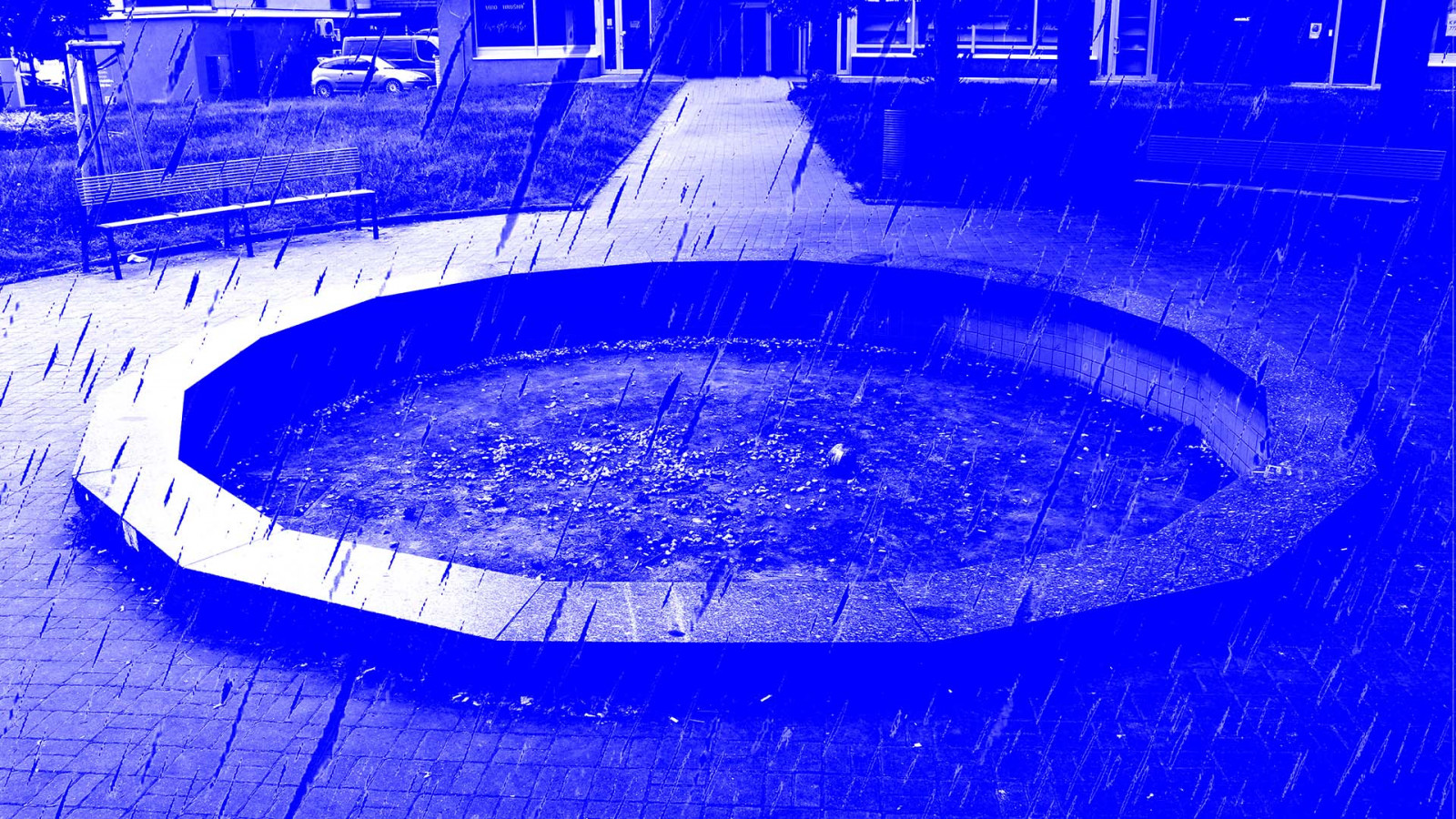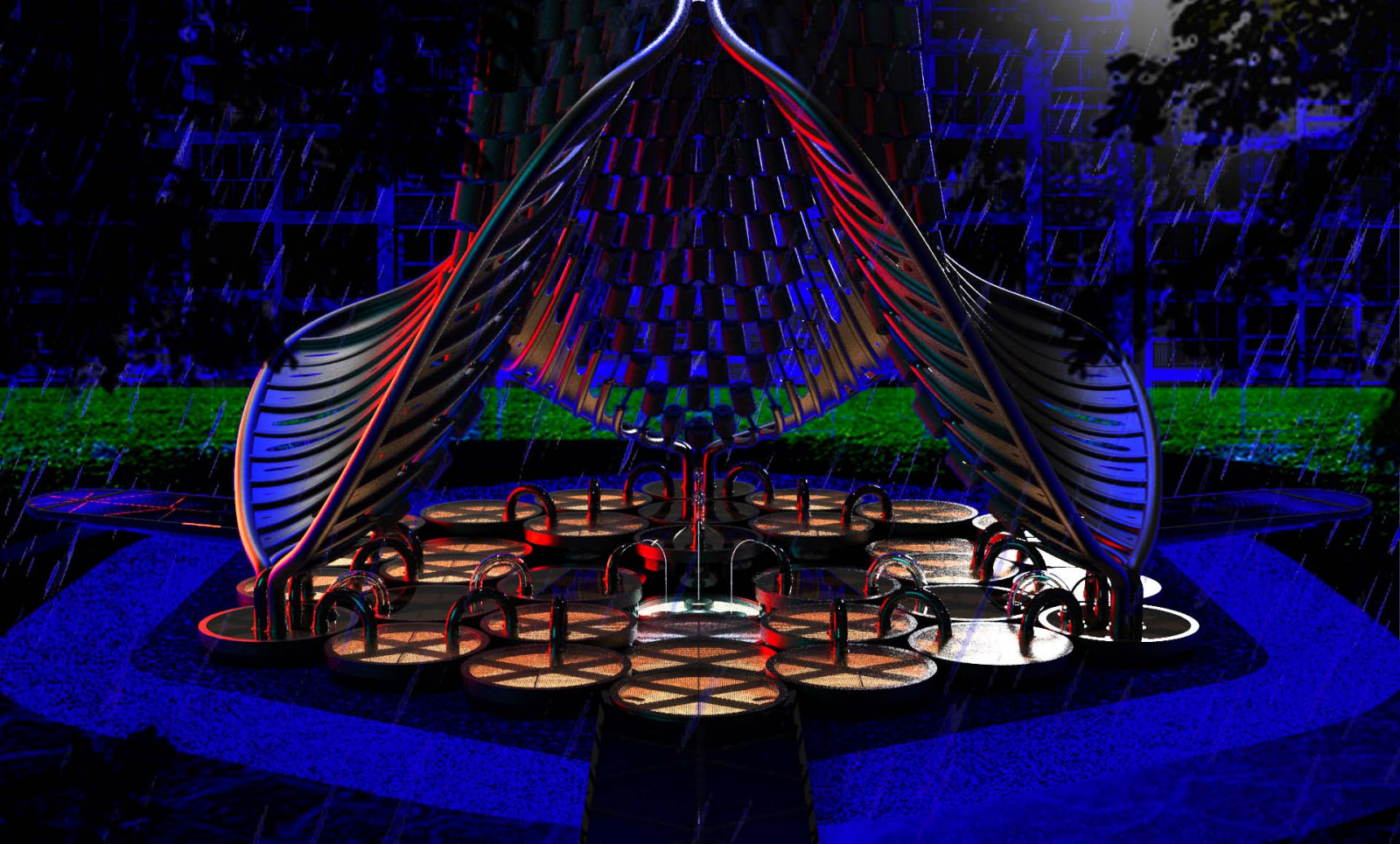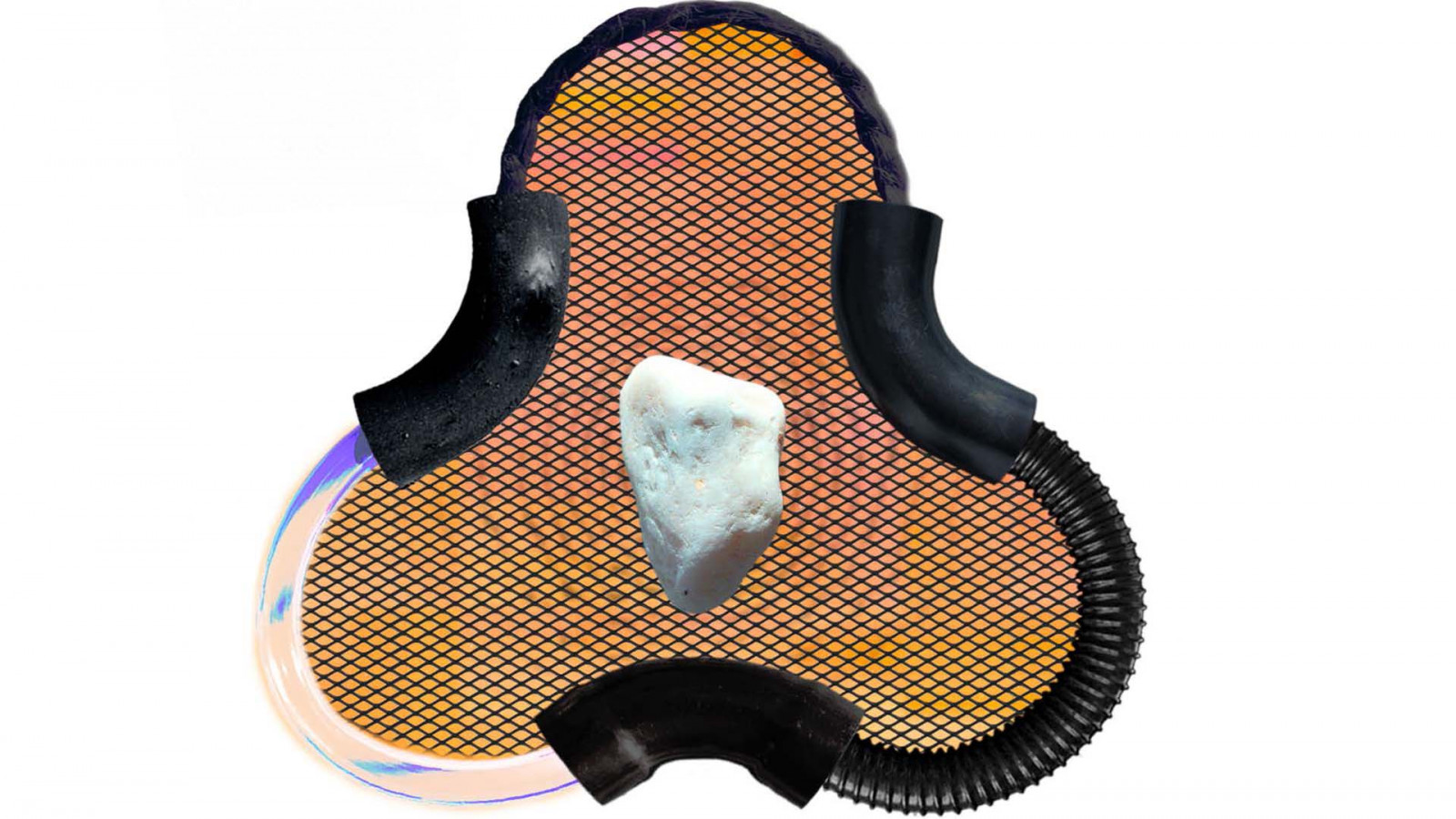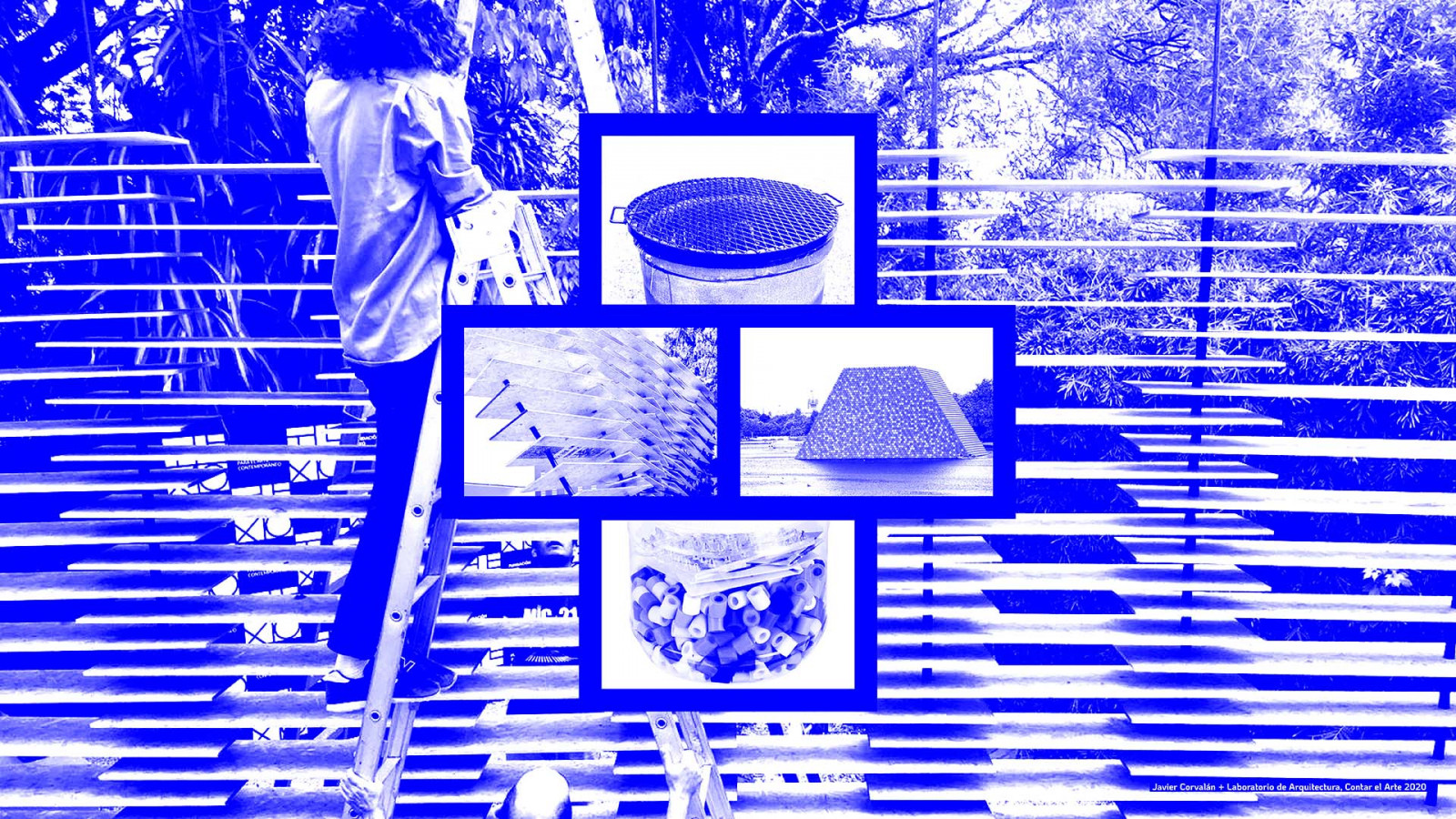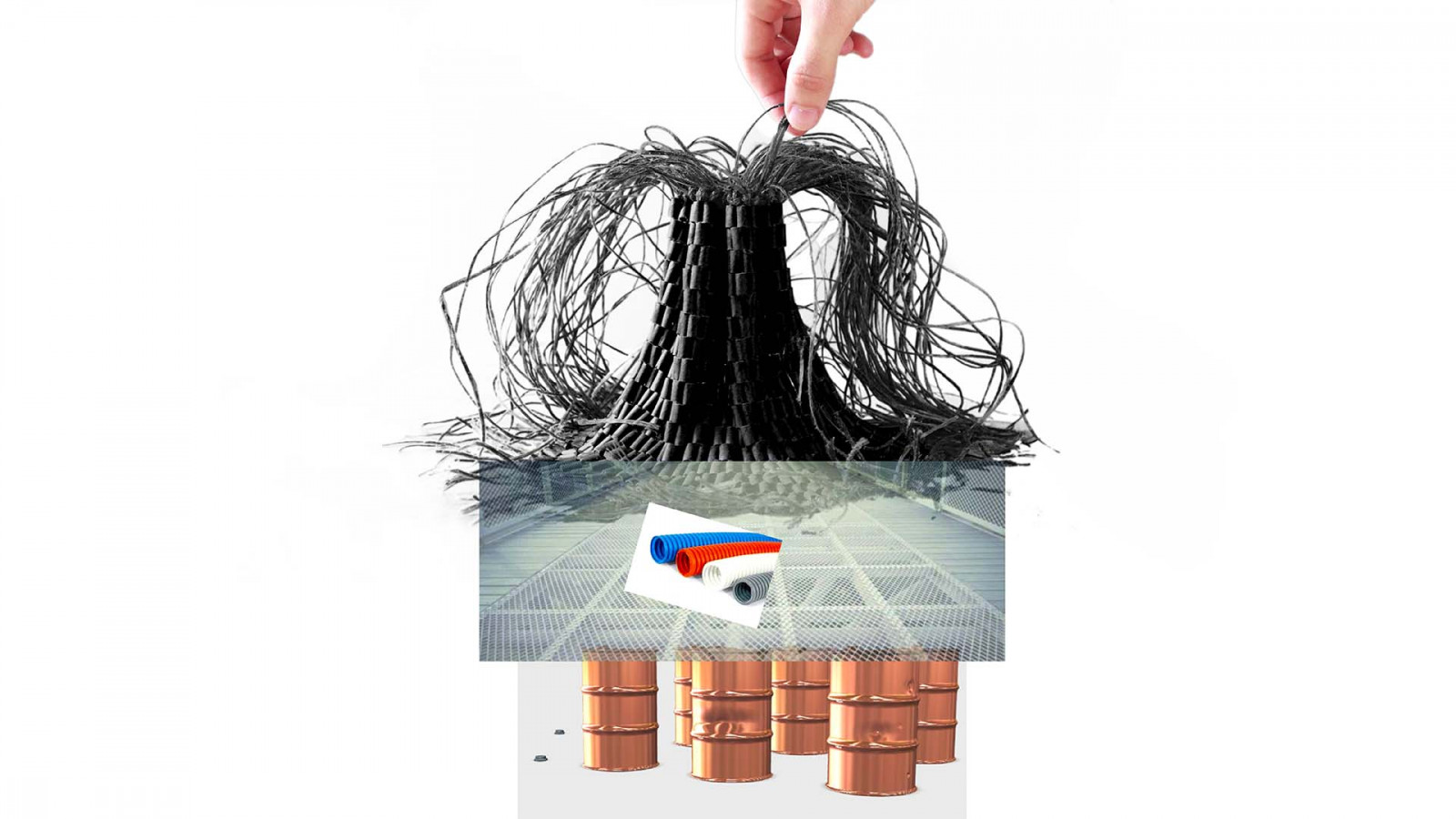 Matyas Barak
Czech Republic
Rainwater Fountain
Dissertation title
Mindfulness and Modernist Architecture
Why do we let so much water go to waste in the city?
The way the city looks, the way it feels, the way people behave, is different when it's wet. Water everywhere dripping, pooling, and disappearing without ever being used.
The rainwater fountain is a speculative and poetic space. Designed to be temporary, to be beautiful, to make people think and to test ideas. It is a response to the water scarcity caused by high-density urban living. It is an exploration of how materials can be used to harvest rainwater and how water and materials can be combined to create an arresting space. A place where people can take a moment, pause, and enjoy a refreshing drink.
The rainwater fountain is produced from a series of modular charcoal briquettes held together with a network of coir ropes. Bunched at the top and flared at the base, the briquettes are contained and supported by a ribbon of black anodised aluminium that provides both structure and the entrance to the space. Underfoot is an etched glass floor floating above a series of connected copper lined barrels.
When it rains the water is captured, channeled, filtered and disinfected by the materials so that it is made safe for people to drink. The materials are also used to create an arresting atmosphere and sensorial experience. The finishes are dark to heighten sensations; the sound of drips, the glinting reflections of wet surfaces, the smell of the rain and the feeling of humid air.
At the centre of the space is an elegant drinking fountain that is illuminated from above by an oculus. People are invited to quietly reflect and enjoy a drink of the rainwater that normally passes us by.
---
Download:
Barak_Matyas_PDF.pdf
Insta: @matyasbarak
Website: matyasbarak.com
Video: https://vimeo.com/user91330238