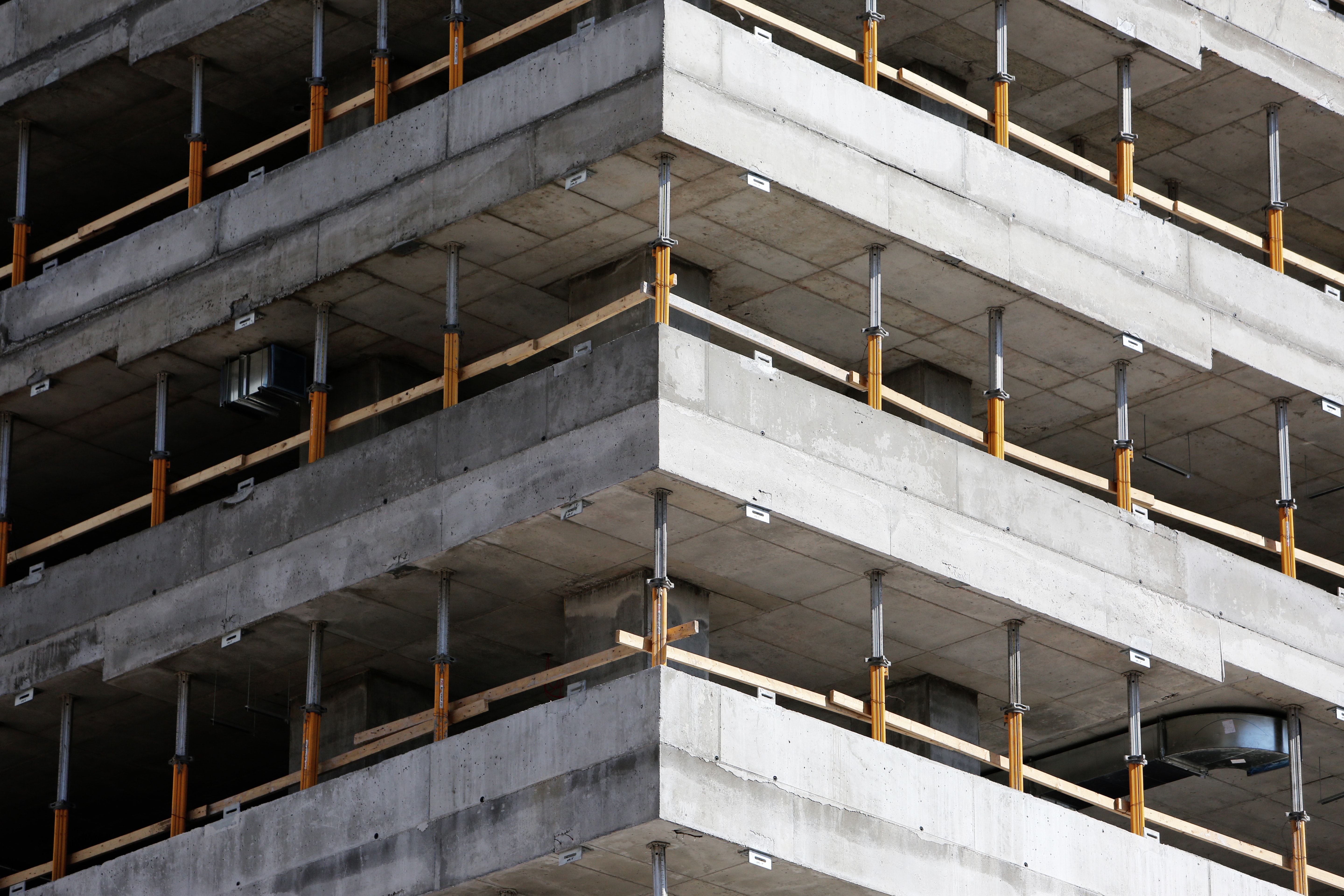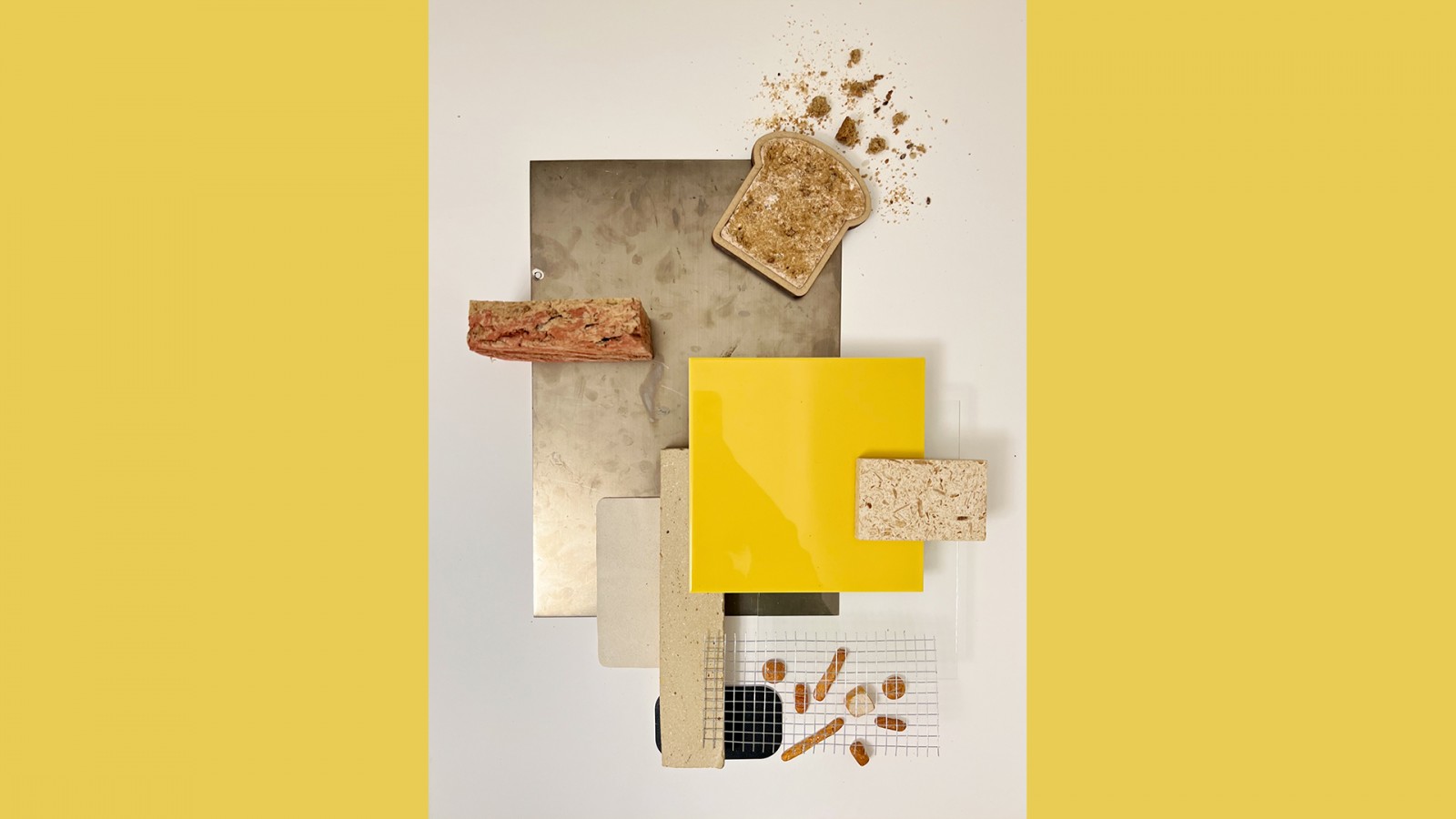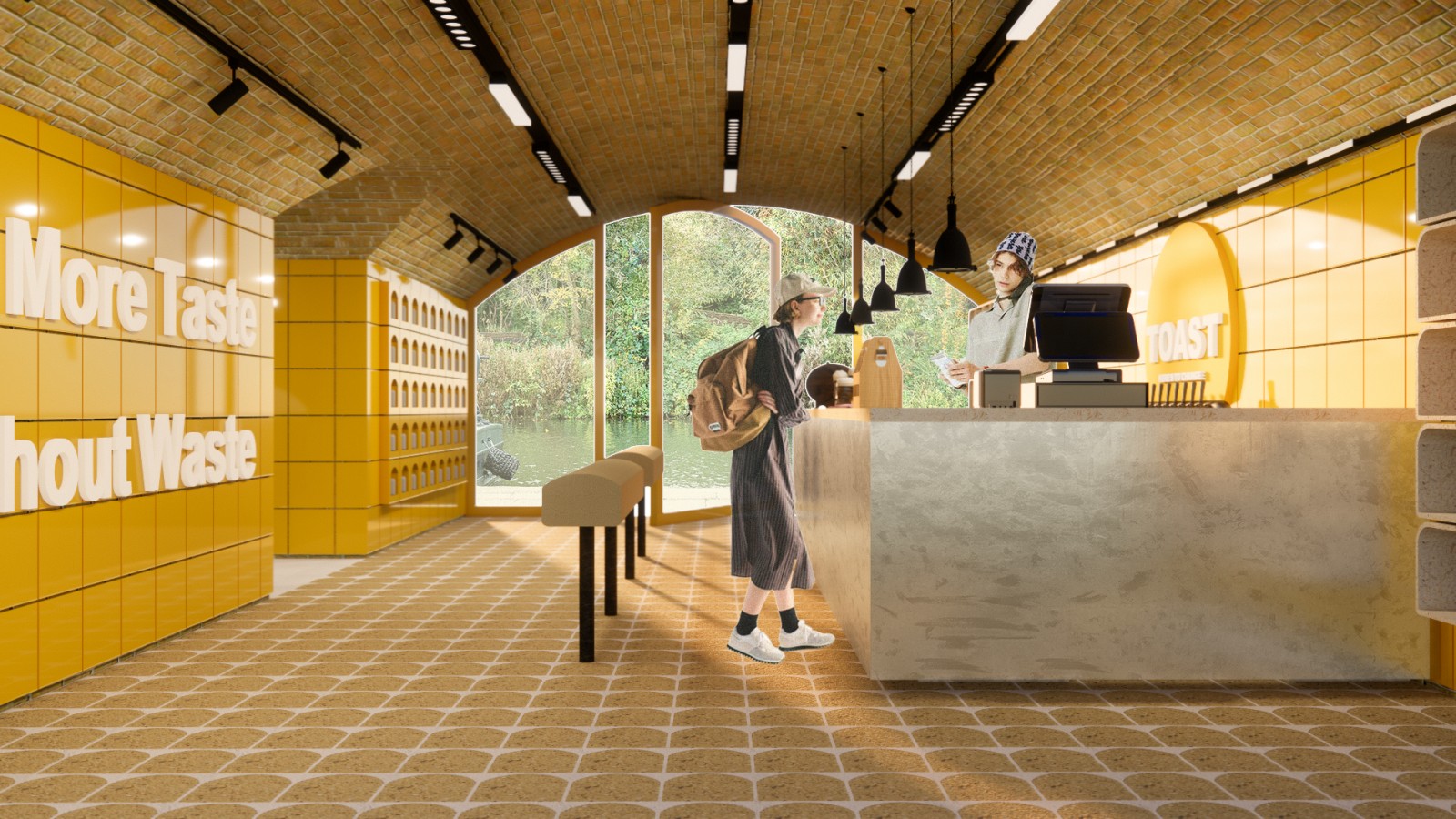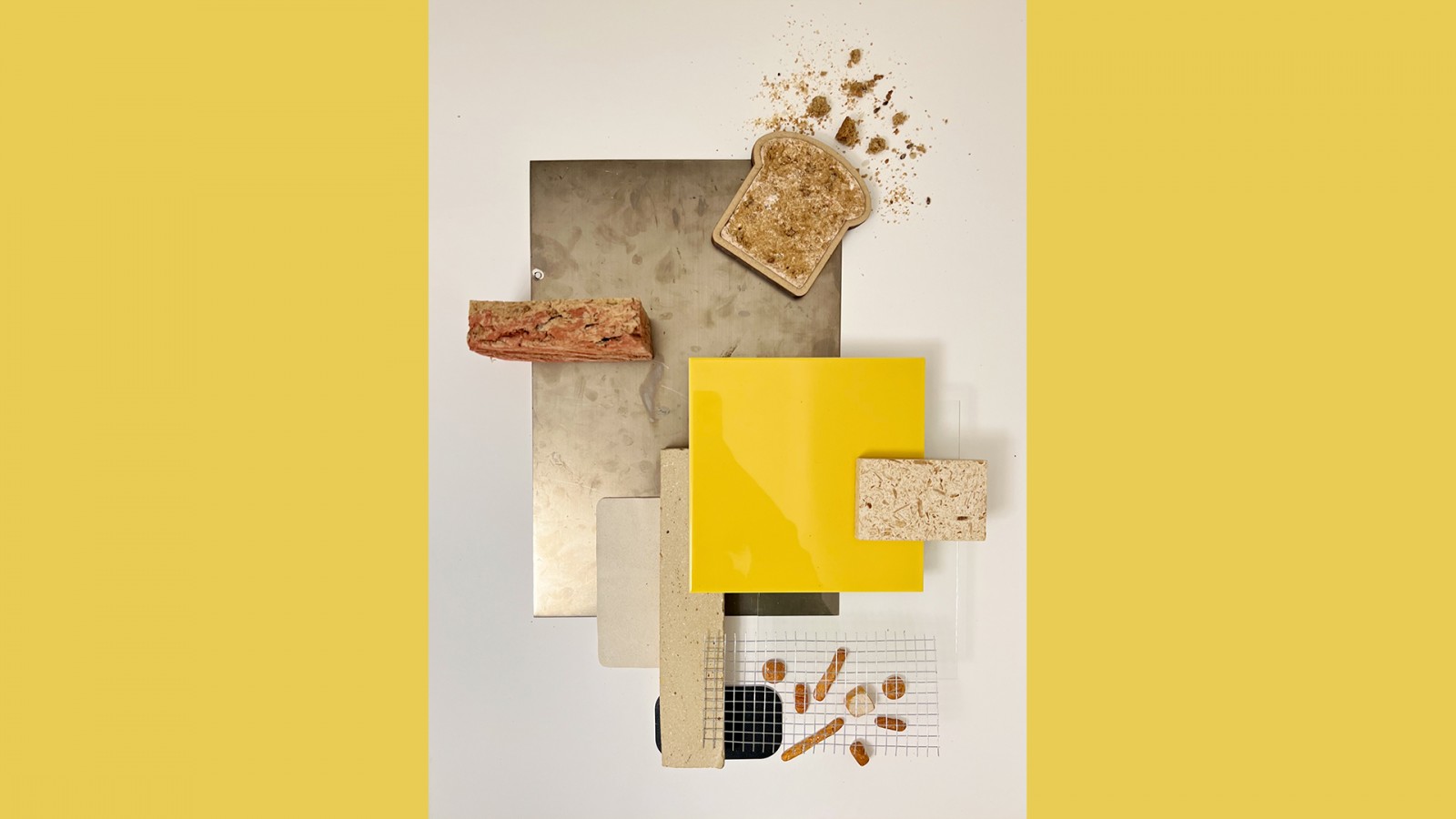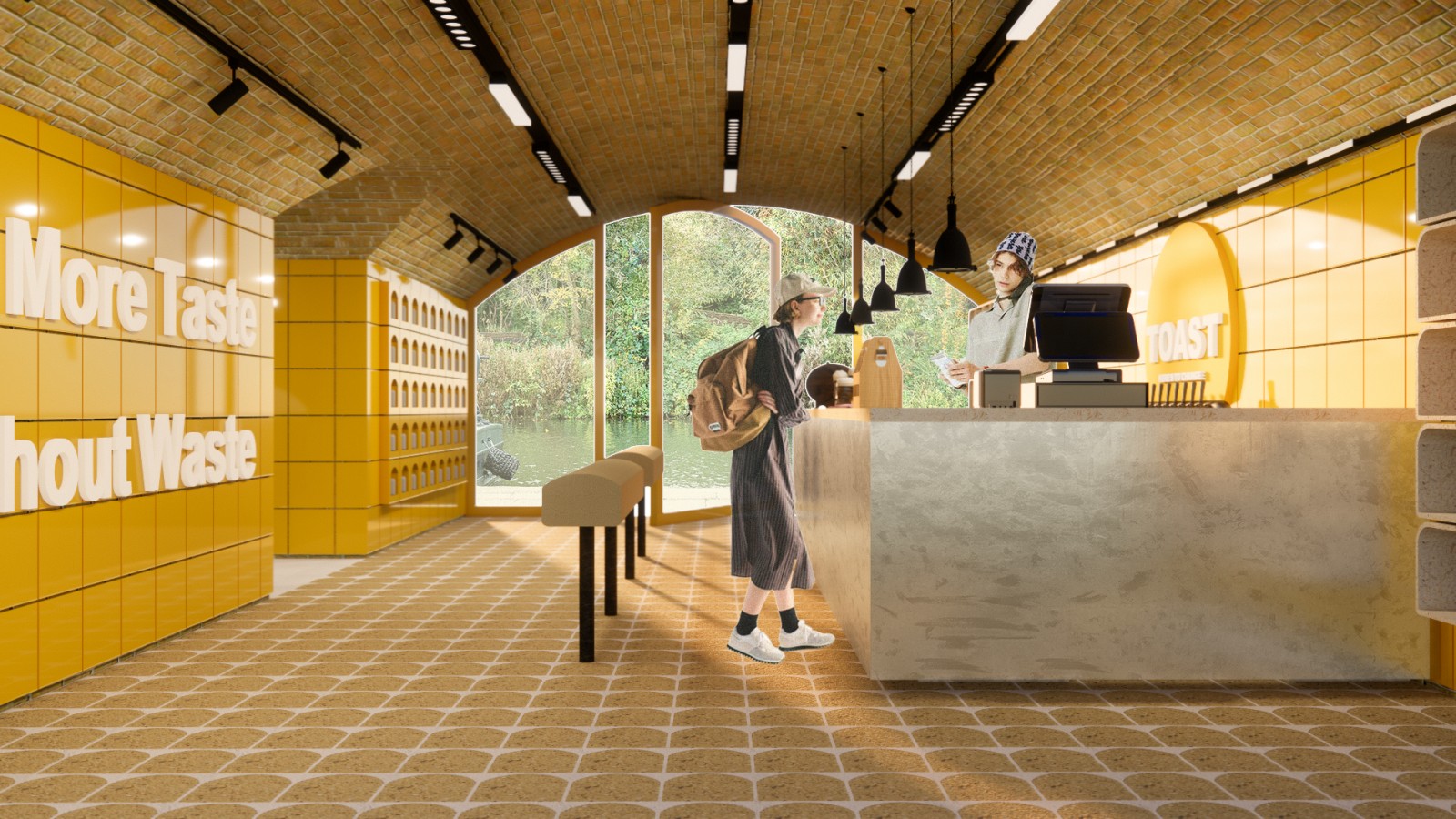 Jinming Zhang
China
Raise a Toast
Raise a Toast is a design for a young craft beer brand in London named Toast Ale. Their beers are all produced using waste bread as a response to the huge amount of bread waste daily. Doing good can be fun. By creating beer now they saved over 2 million slices of bread and at the same time donated profits to charity and let people have fun without changing their behavior. I really inspired by their philosophy 'A Beer with More Taste. A World without Waste.' It let me got a project bold and fun by using waste.
As waste bread is the heart of Toast Ale and it is the main theme of my design, so I want to explore my own bread base material. During a series of material tests, I found it is easy to cast into different forms and take colours really well. I can achieve different textures with different ingredients. And another thing I learned is that are easy to crack, so I add some fiber to make them flat. Using my bread composite, I explored where this could be applied to the space. One of the main aims is the feature wall, the bread blocks wall. Besides, to keep them from getting moldy I also air-dried and sealed them.
Our site Coal drops yard is a really popular and fashionable place connected to retail and dining. So it will be a perfect location for Toast Ale's flagship store. Within the arches, I did the flagship store split over three levels. Ground floor and two underground floors. The top floor is an exhibition space that tells the story of Toast. The first basement has a bar and a small bakery counter. People can enjoy the beer with bread. The lower basement is toilets and storage.
---
Download:
Matter_Jinming_Zhang.pdf
Insta: Jinming_21