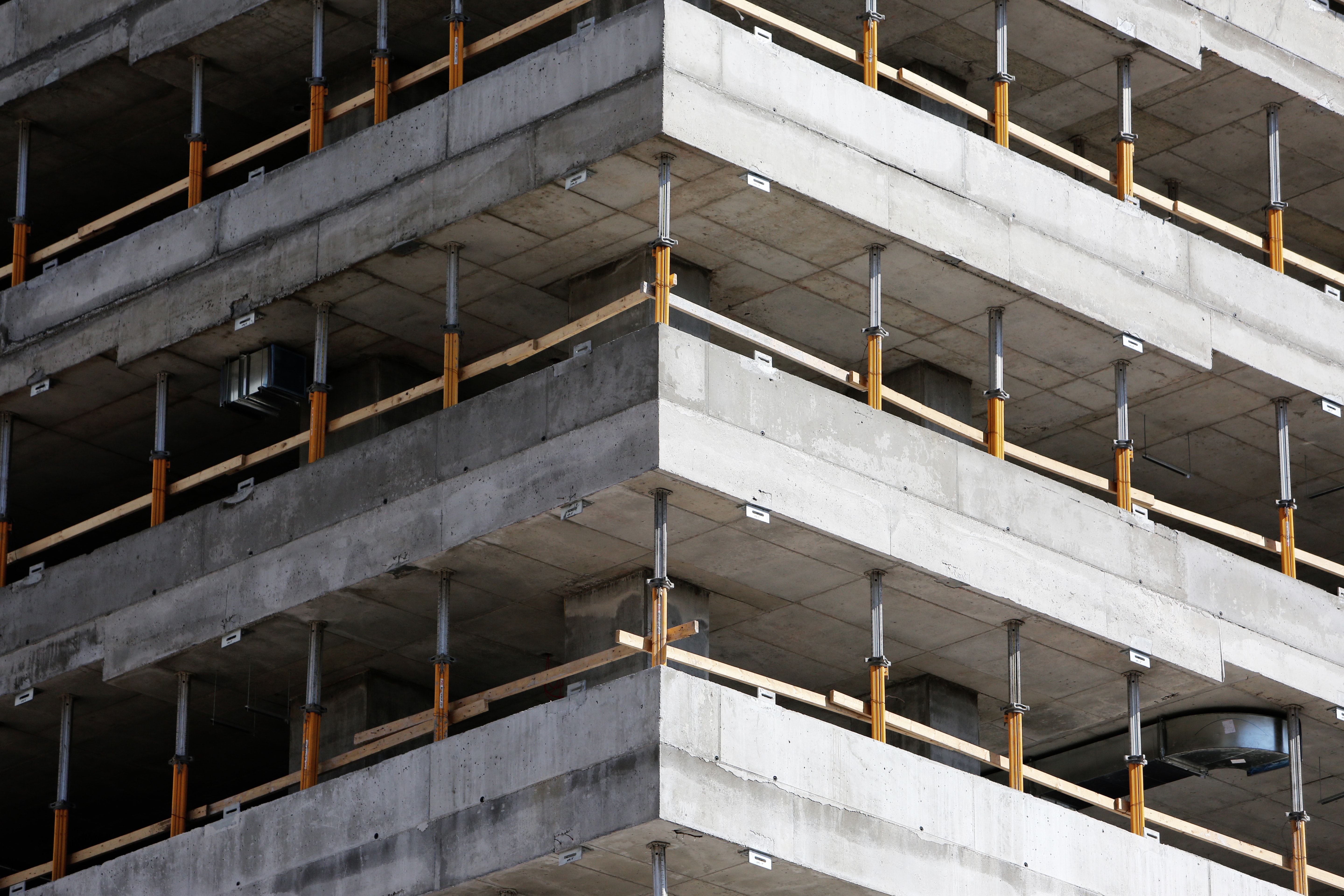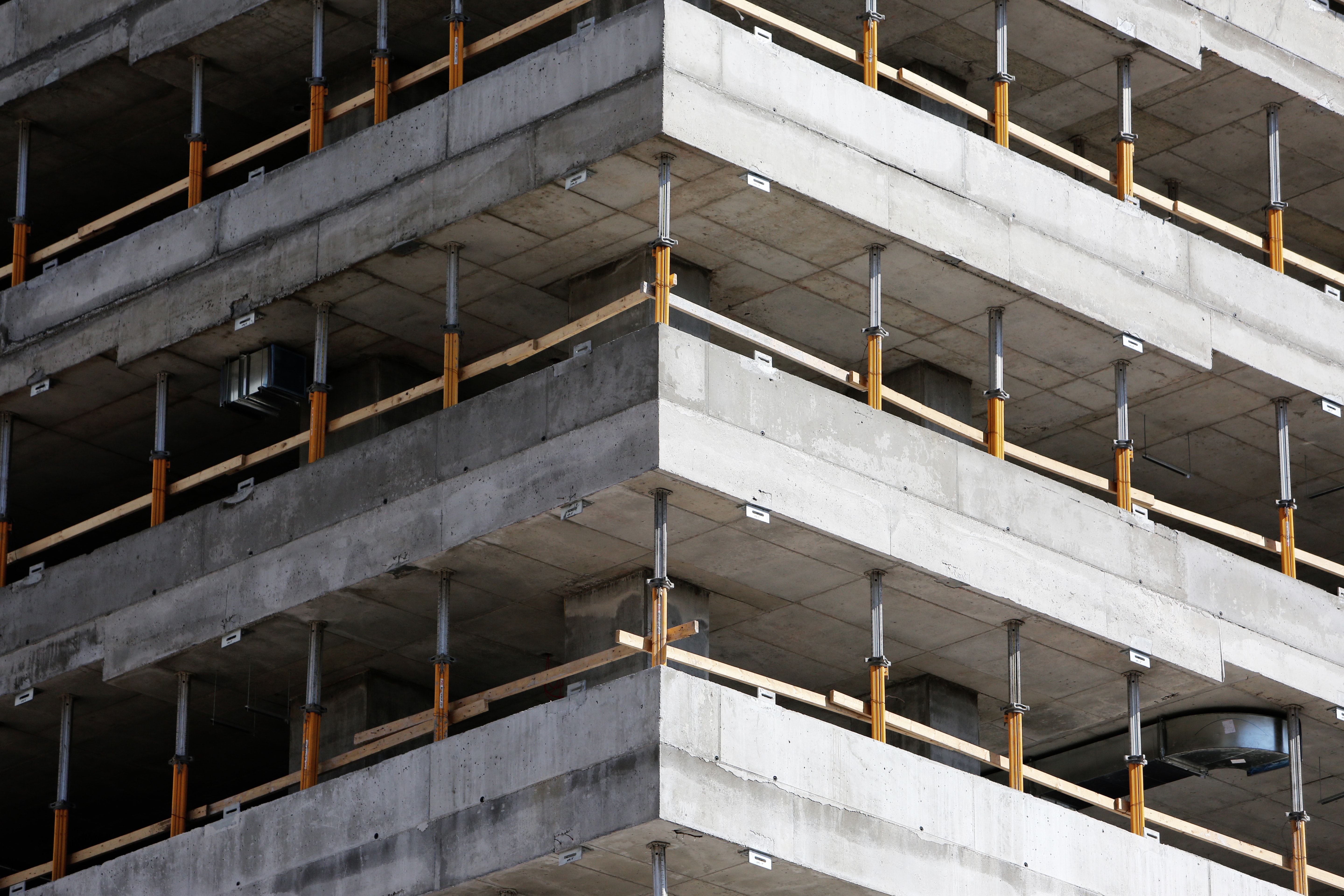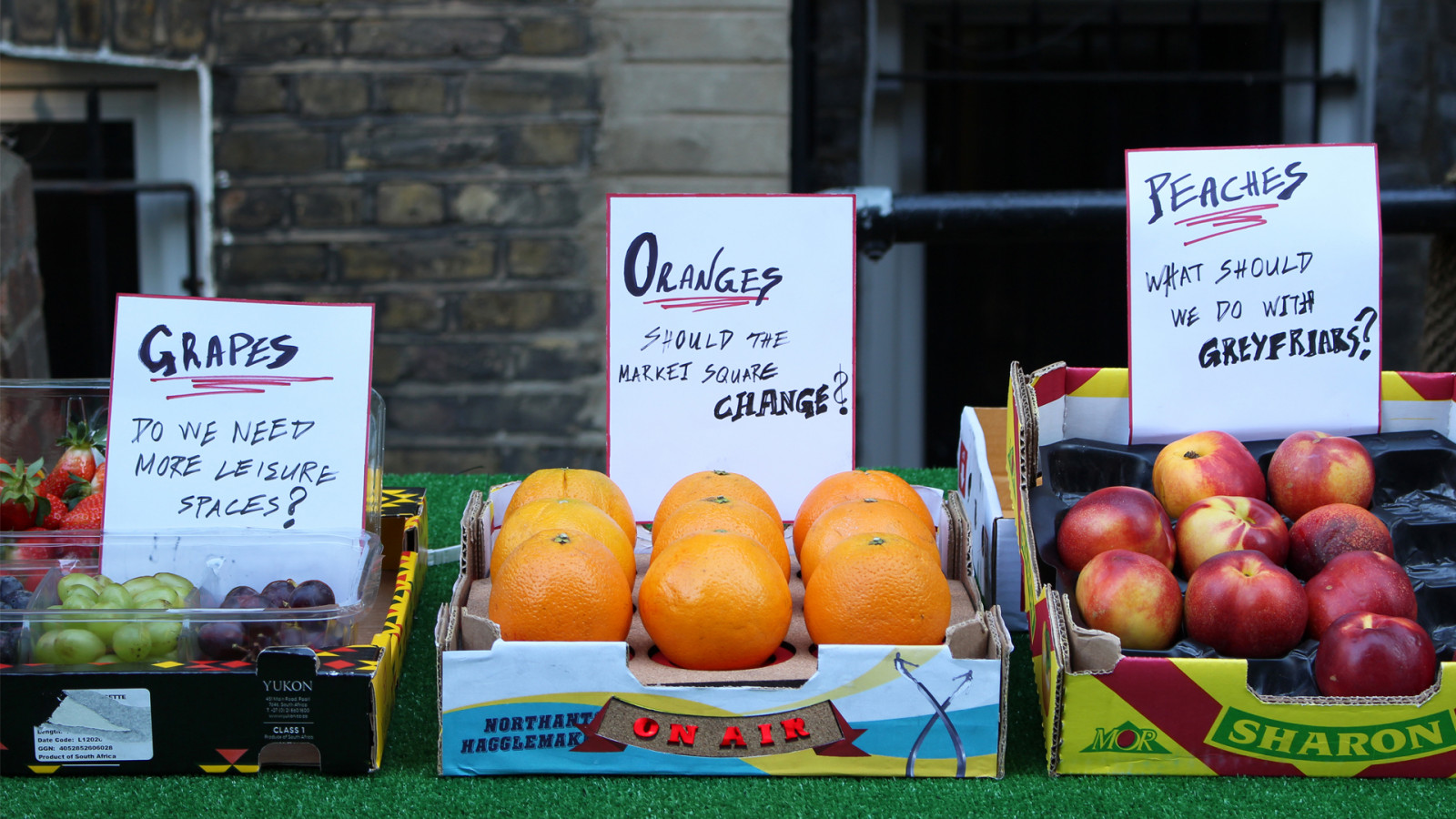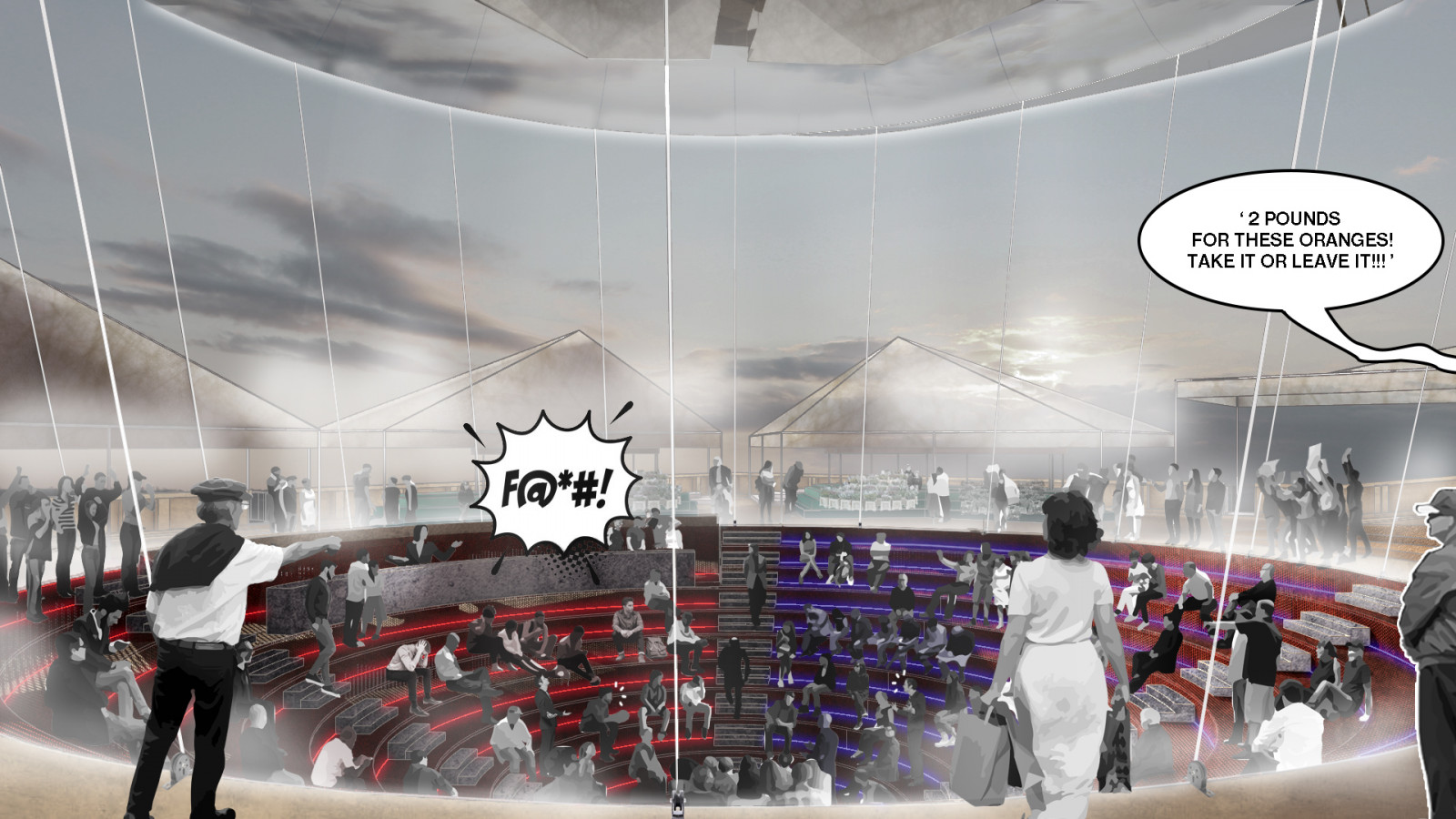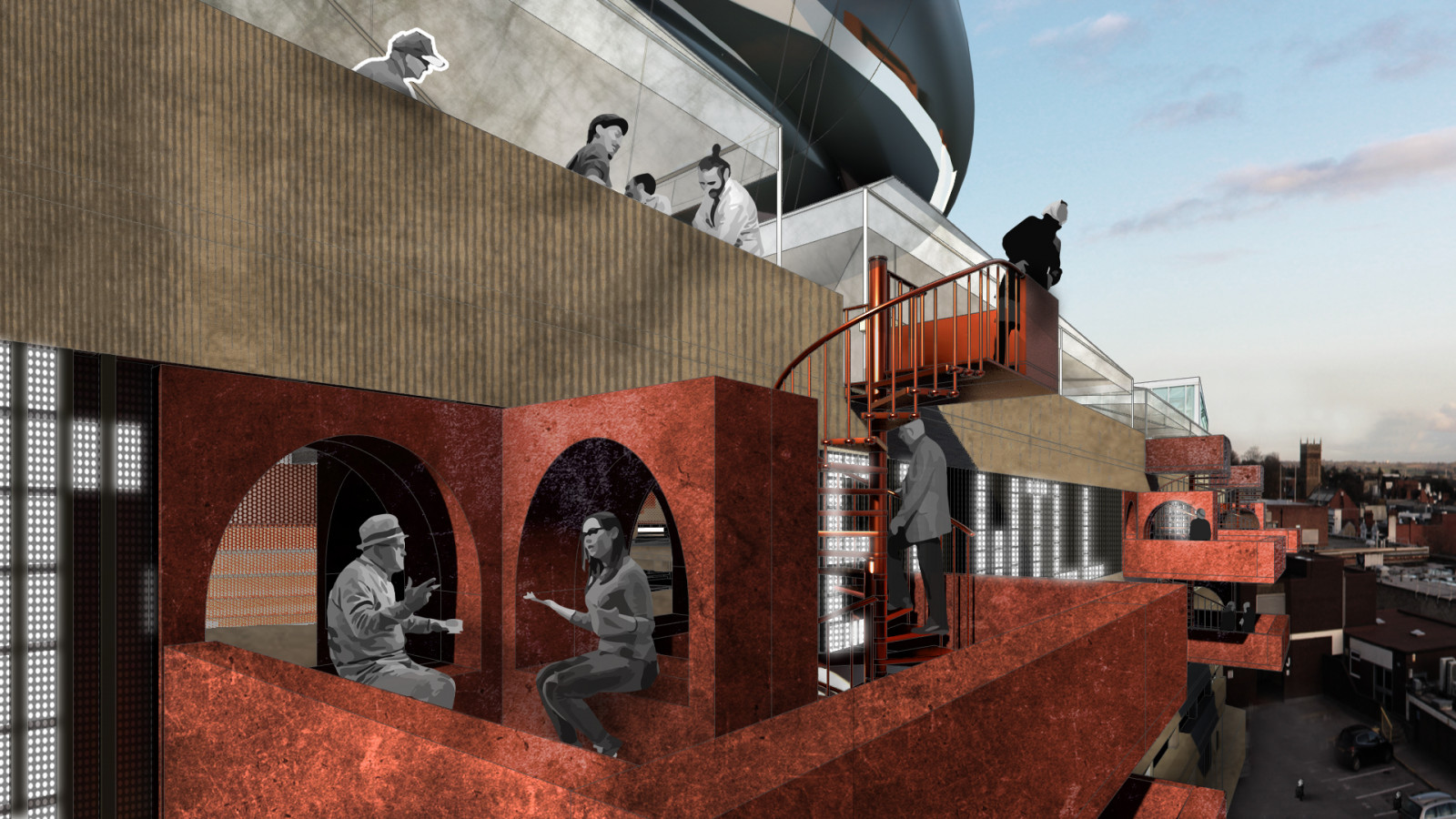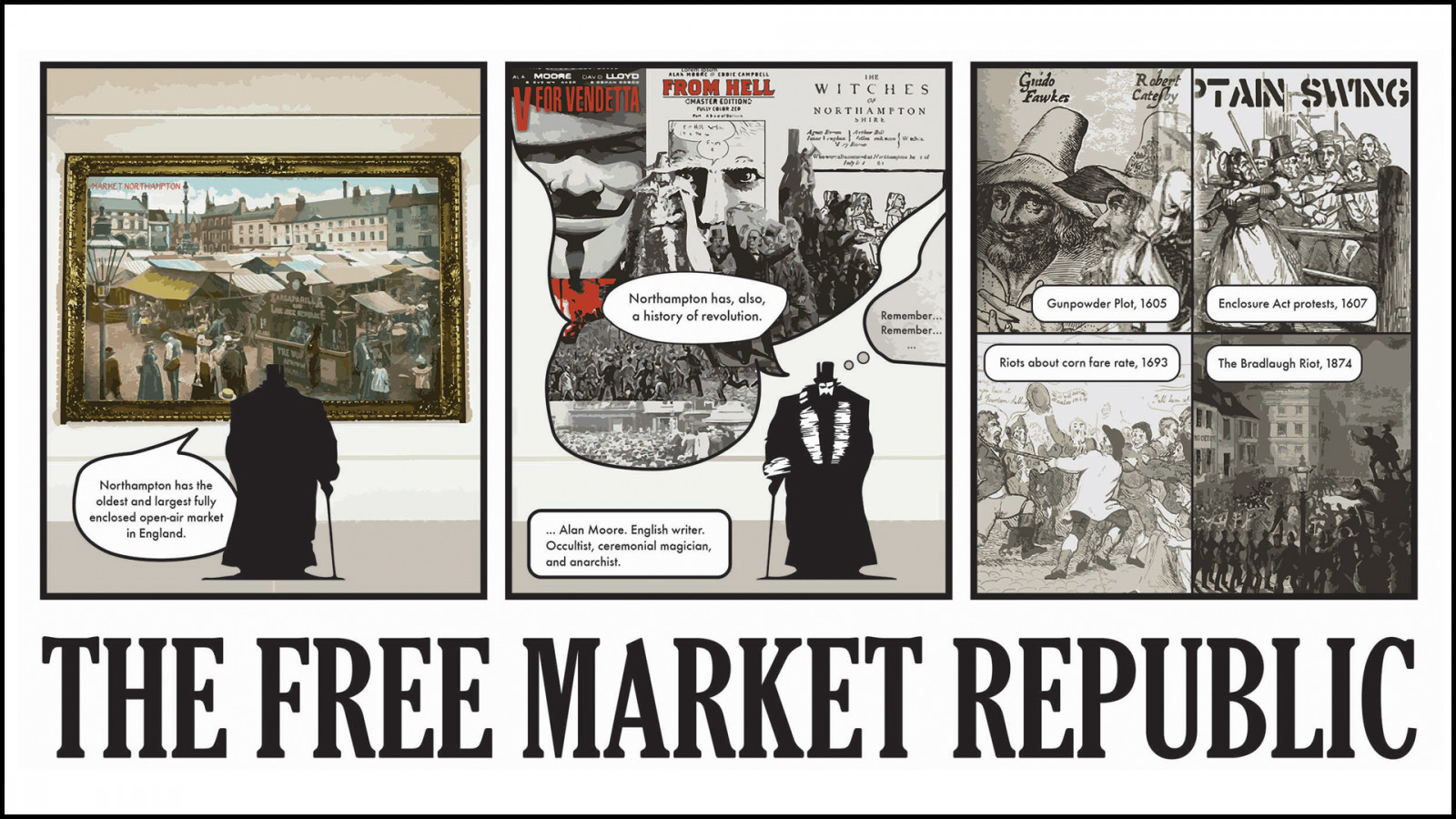 Grigorios Tsilimidos

NORTHANTS' HAGGLEMAKERS
Public markets have always been spaces of sociability. In an era where the markets' identity is being threatened by gentrification, what can we do to keep their vibrant spirit alive?
The project proposes a new 'meanwhile' market with different spaces for discussion and debate, located on the rooftop of a multi-story car park in Northampton's town center. The use of haggling as the sole purchasing method revitalizes the intrinsic quality of the historic market.
The space is collectively operated by the existing Market Square traders and younger entrepreneurs. It aims to attract the participation of locals and the town's council and fuel hard discussions on various community topics.
---
Download:
Grigorios Tsilimidos